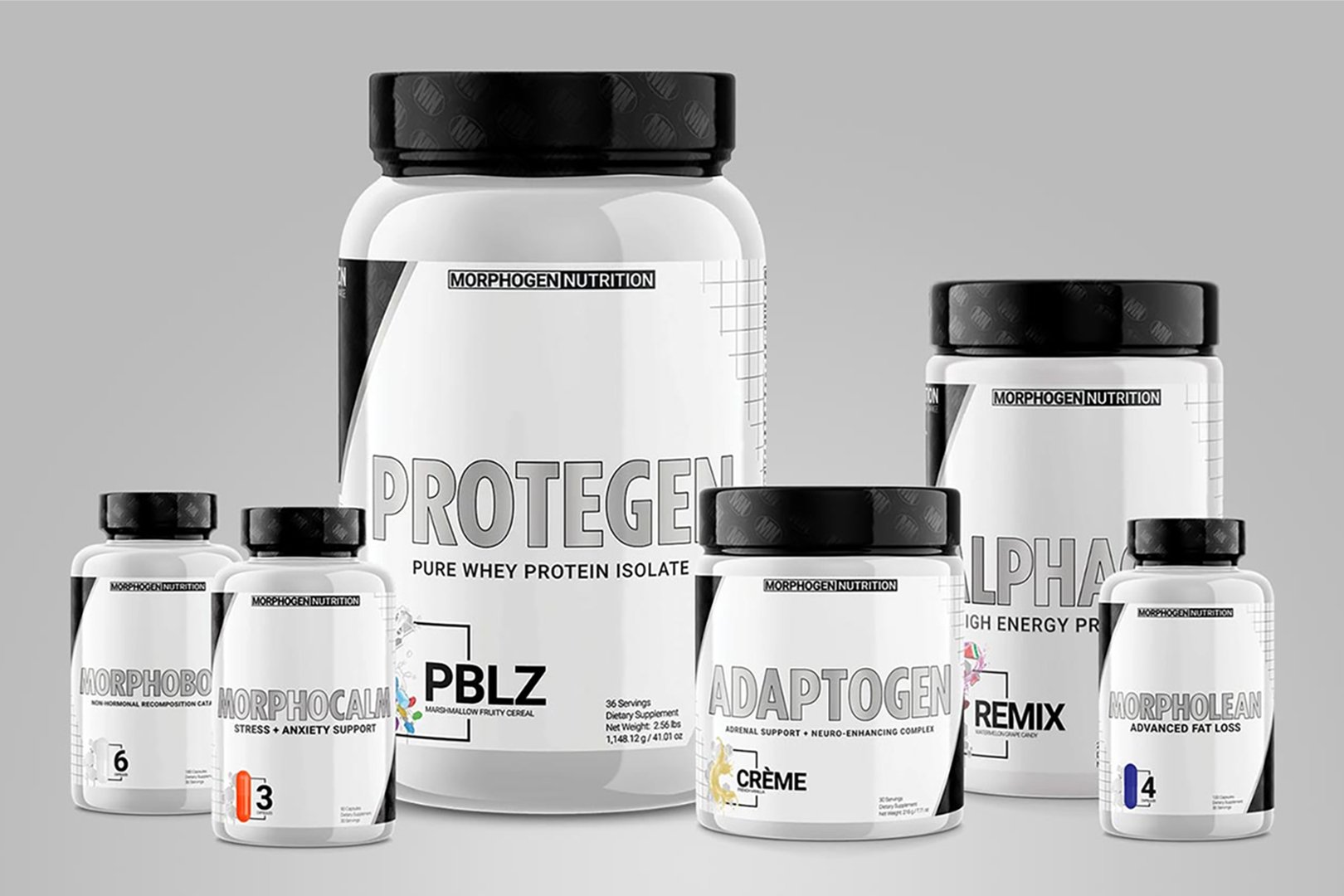 Last year Morphogen Nutrition underwent a major rebrand, where it refreshed the look of its premium sports nutrition supplements and made a slight change to its pricing, which is uniquely consistent across all of its products. Every one of the brand's advanced supplements, from the pre-workout Alphagen to the protein powder Protegen, was $48 a bottle, then about a year and a half ago, that was increased by a moderate 16% to $56.
Morphogen Nutrition has some extremely exciting news this week that will certainly be welcomed by its loyal fans and followers. One of the key reasons why the brand increased the price of its premium supplements was simply because costs on the backend drastically went up as well, including ingredients, packaging, shipping, and everything in between. Things have certainly settled, and Morphogen has found itself in a more comfortable and stable position, and is reversing many of those increases.
If you head to Morphogen Nutrition's online store, you'll see that several of its popular sports nutrition products have returned to that $48 price tag. The nootropic Cognigen, pre-workout Alphagen, the separate pump pre-workout Volugen, the carbohydrate-based Hexagen, and the multivitamin Multi are once again $48. There are still some supplements that have remained at $56, and while that might change, it's exciting news nonetheless.