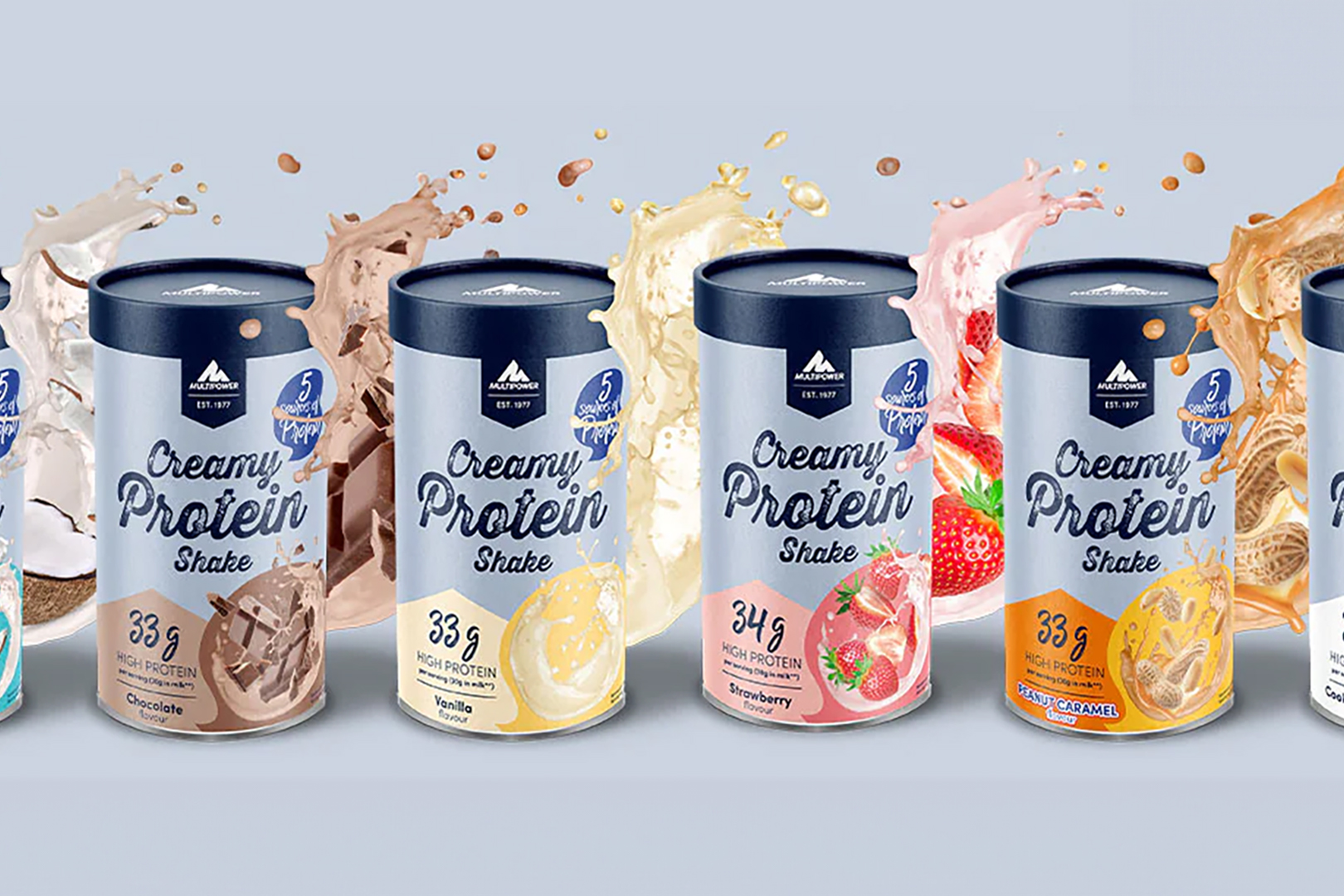 The mainstream-level sports nutrition brand Multipower in Europe has expanded the selection of protein powders it already had available with 100% Pure Whey, Whey Protein Shake, Vegan Protein Shake, and many functional items in a couple of beverages and a lot of protein bars. The brand has resurrected and revamped one of its discontinued competitors in that category, turning Formula 80 Protein Complex into Creamy Protein Shake.
Compared to any of its other protein powders, Multipower's Creamy Protein Shake is a cost-effective, slow-to-fast-digesting blend of various sources to provide 23g of protein a serving. The key components the brand has packed into the supplement are whey and milk concentrate, calcium caseinate, soy isolate, and egg white. You may see a callout of 33g of protein on the front of Creamy Protein Shake; although it is indeed 23g of protein a serving, the 33g is what you apparently get when mixed with milk.
The 23g of protein from that wide variety of selection of sources goes alongside an impressively lean set of other macros in 1.9g of carbohydrates, more than half of that sugar, a gram of fat, and 111 calories. Those macros are about the same for all six of Multipower's new and improved Formula 80 Protein Complex, now named Creamy Protein Shake, with Chocolate, Vanilla, Strawberry, Cookies & Cream, Coconut, and Peanut Caramel.