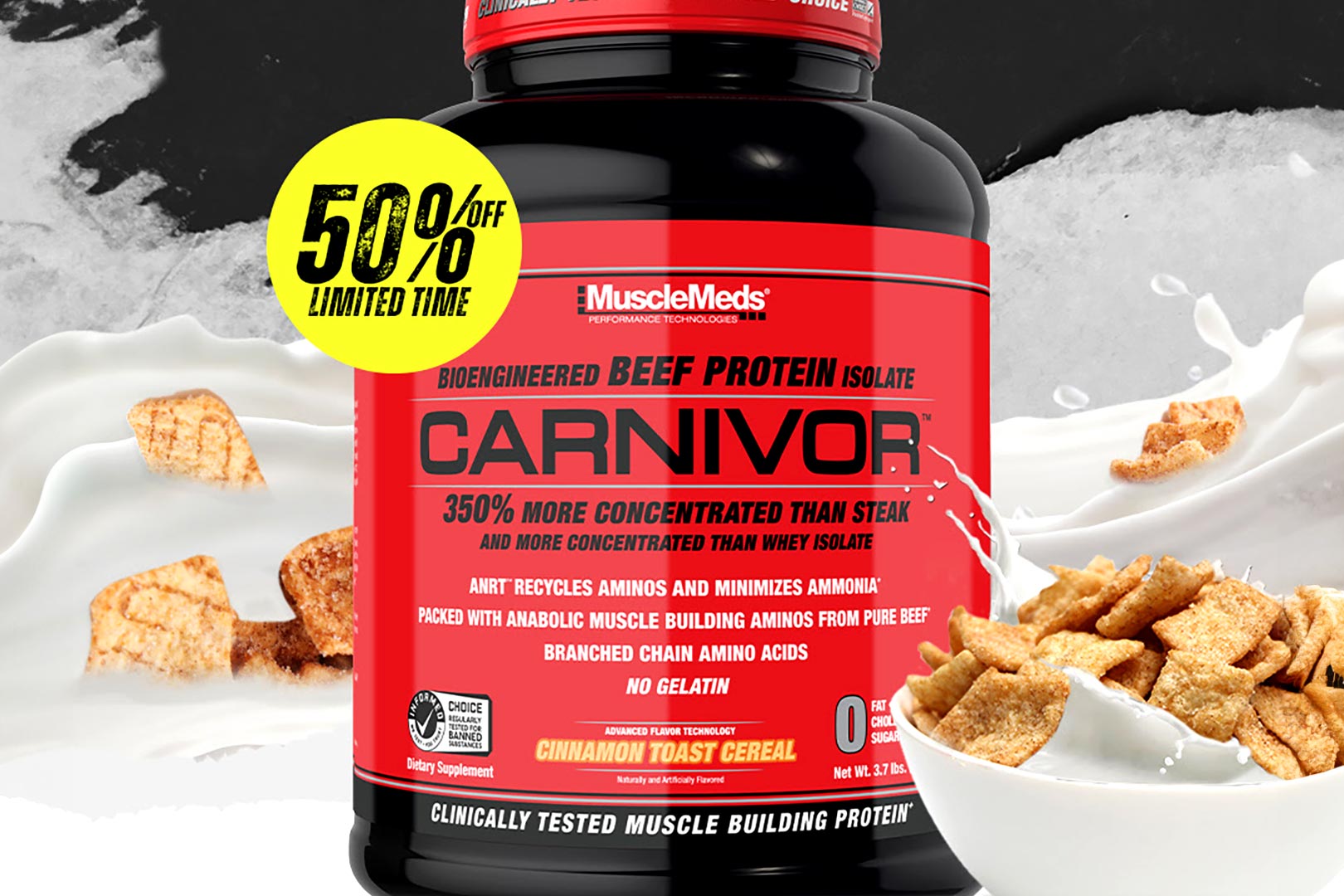 Carnivor is the long-running and most-known supplement from the internationally-known sports nutrition brand MuscleMeds. It is a protein powder, although it's not your traditional whey isolate-based product or even a blend of whey and other sources of protein. The supplement is famously beef-powered, and it comes with an impressively lean nutrition profile of 23g of protein, no fat, up to 6g of carbohydrates, and 100 calories.
MuscleMeds has an interesting selection of flavors available for Carnivor, with classic tastes like Chocolate, Vanilla Caramel, and Cookies & Cream, and some much less common creations such as Fruit Punch, Rocket Pop, and the cereal-style Fruity Cereal. This month, the brand has added another flavor to the menu of the product, and it's right in line with Fruity Cereal, taking inspiration from a popular breakfast cereal in, Cinnamon Toast Cereal.
You get all of those same macro highlights in MuscleMeds' Cinnamon Toast Cereal Carnivor as you do any of its other options with 23g of protein from beef isolate, no fat or sugar, and around 110 calories. The brand is celebrating the launch of yet another extension to its signature Carnivor protein powder by offering a 50% discount, specifically on the new Cinnamon Toast Cereal flavor, dropping tubs of 4lbs to $46.50, down from $92.99.