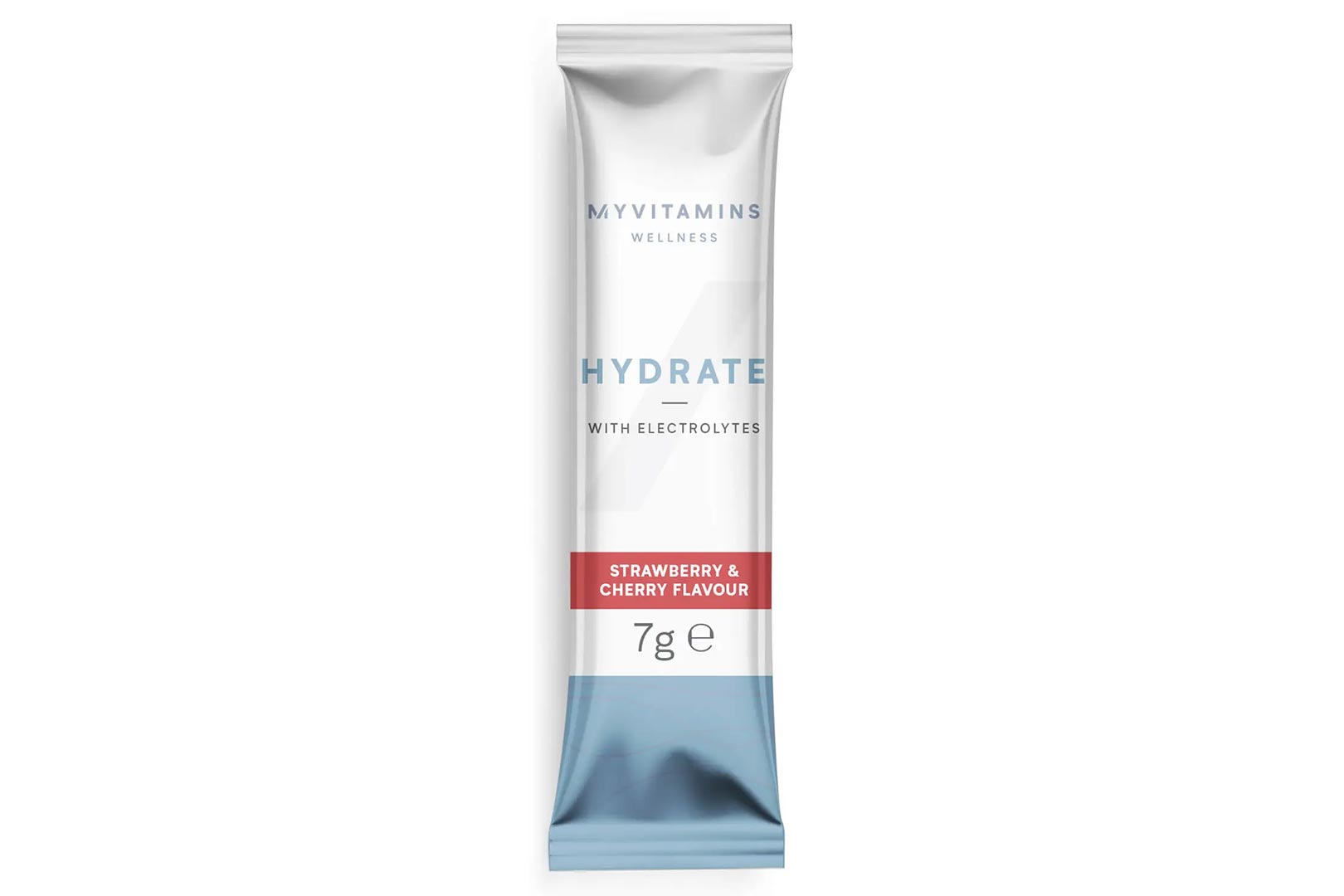 Every time we've posted about a new entry in the hydration category over the past few months, we've mentioned just how tremendously popular this area of the sports nutrition industry has quickly become. Since early last year, brands of all sizes have been putting together supplements designed specifically to support and improve hydration and performance, mostly in flavored powder format but some also in capsules and, of course, beverage.
One of the biggest names in the industry is throwing its hat in the ring this month with Myprotein introducing the simply named supplement, Hydrate. It is designed specifically to support hydration and it achieves that with a relatively straightforward combination of ingredients, commonly seen in this type of product. Myprotein Hydrate features a host of vitamins and a nice selection of electrolytes to help you stay hydrated anywhere and any time of day.
Myprotein has also put the supplement in the typical format for the hydration category in an easy-to-dissolve flavored powder, and each of its servings is wrapped in a stick pack for you to conveniently tear and serve no matter where you are. The brand's latest product has launched directly through its main online store at myprotein.com in Lemon Lime and Strawberry Cherry flavors, in boxes of 28 stick packs at £29.99 or single sticks at £1.99.