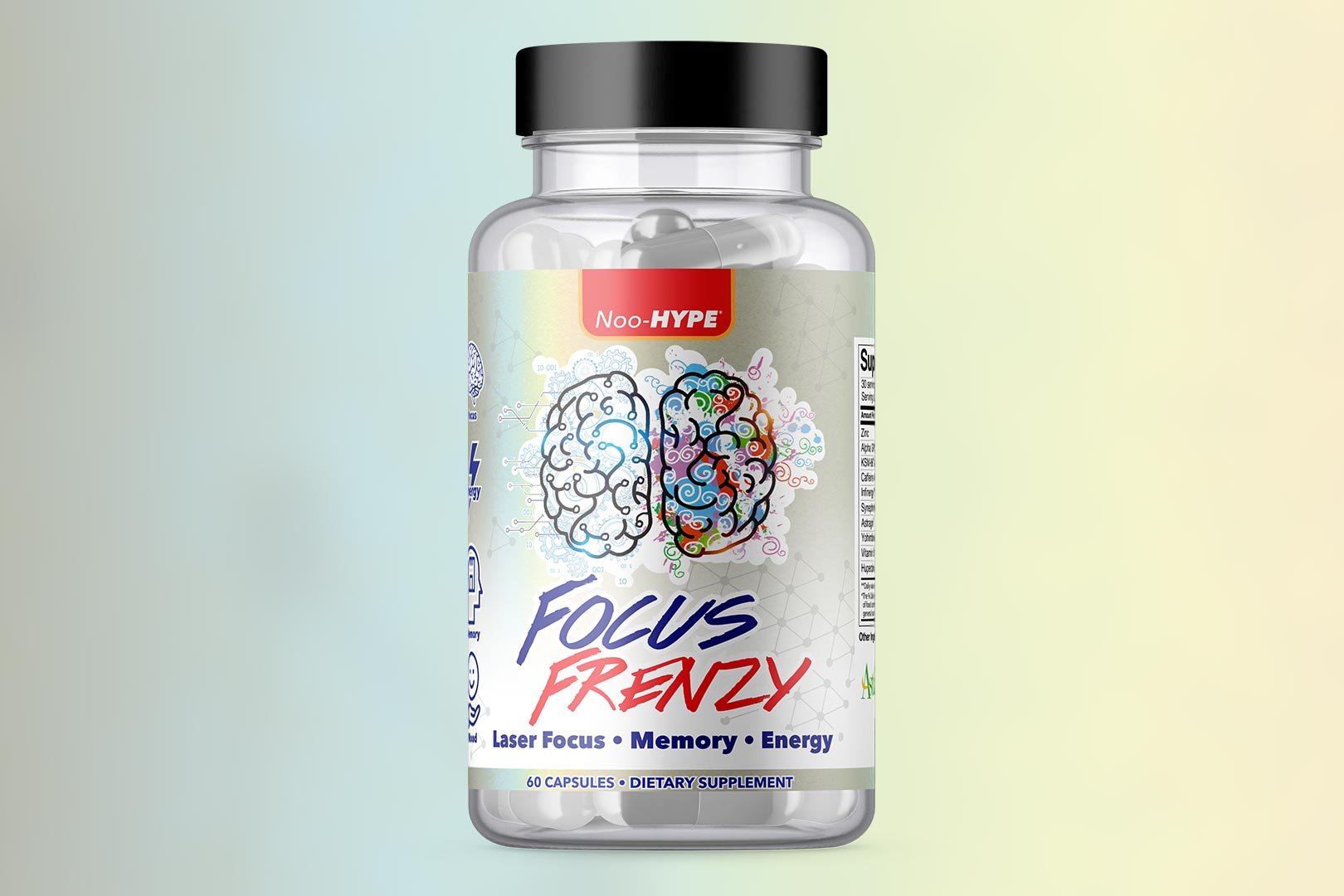 A few weeks ago Noo-HYPE revealed the formula behind its revamped nootropic-heavy pre-workout Psychic Warfare, maintaining a similar balance of ingredients and benefits but with enough changes to refer to it as a new and improved version. Following on from that, the growing brand has shared details on another one of its products it is reworking for a better experience, in the energizing nootropic supplement Focus Frenzy.
For this one, Noo-HYPE has done similar to what it did with Psychic Warfare, carrying over some of the original's highlights, dropping some components, and throwing in some new features to ensure you get a better energy and focus-fueling experience. The product packs quite a robust variety of ingredients, including a few for a strong hit of energy, not something you typically get in a nootropic, with a full serving containing 3mg of yohimbine and a heightened caffeine count of about 400mg.
While the energizing portion of Noo-HYPE's 2023 edition of Focus Frenzy is clearly not playing around with that pre-workout-like 400mg of caffeine, the focus and cognition supporters rounding out the supplement are also impressive. On that side, there is 200mcg of huperzine A, 350mg of alpha-GPC, 50mg of synephrine, and premium KSM-66 ashwagandha at 300mg, which is mostly known for its testosterone-boosting benefits, but is equally proven in memory, relaxation, and reducing stress.
To top off all of those components, Noo-HYPE has added AstraGin to Focus Frenzy at an effective 25mg a serving to improve absorption and increase efficacy. The clearly improved supplement is not in stock yet, in fact, if you go to the brand's website, you'll see the current iteration is out of stock. The refined Focus Frenzy will be taking that place within the next week or so, where it'll be available for a similar price for a bottle of 30 full servings.