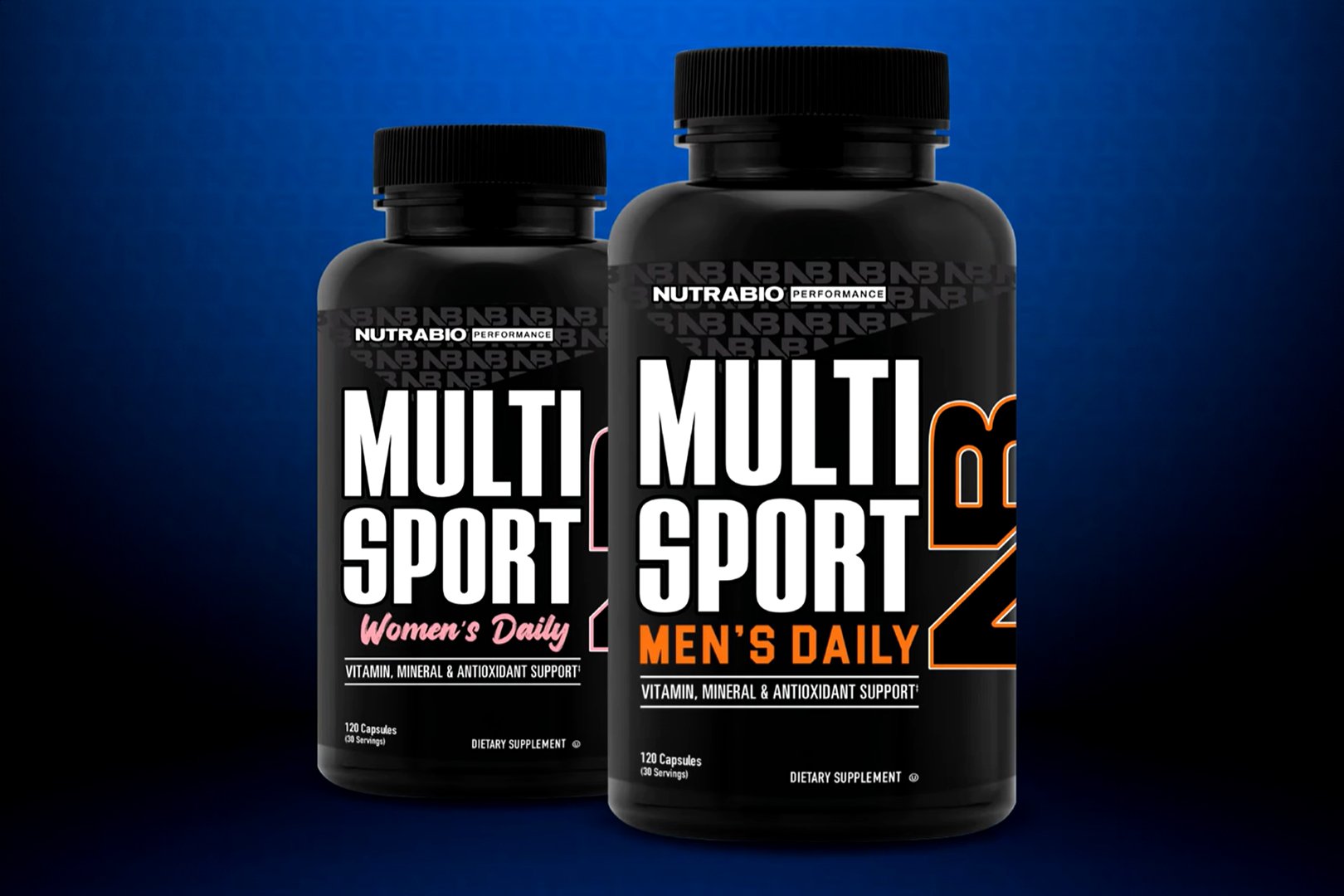 The originally transparent sports nutrition brand NutraBio recently revealed an all-new look on its reliable multivitamins, MultiSport Men's Daily and MultiSport Women's Daily, which will eventually spread across to the rest of the line. As significant as that news is, the supplement company has something even larger to share this week in that it is a part of the big bets the retail giant Walmart mentioned earlier in the year.
NutraBio and its two well-formulated multivitamins, one for men and the other for women, can now be found on shelves at 1,000s of Walmart locations all across the country. It is a massive step for the already reputable and trusted brand, becoming more accessible and being put in front of a much larger crowd, and the MultiSport at Walmart is the same one you get in specialty stores and through NutraBio's own website.
The price Walmart is selling NutraBio's MultiSport Men's Daily and MultiSport Women's Daily is a pinch cheaper than nutrabio.com at $31.49 for a bottle of 120 capsules, which is enough to supply you for a typical 30-day month.