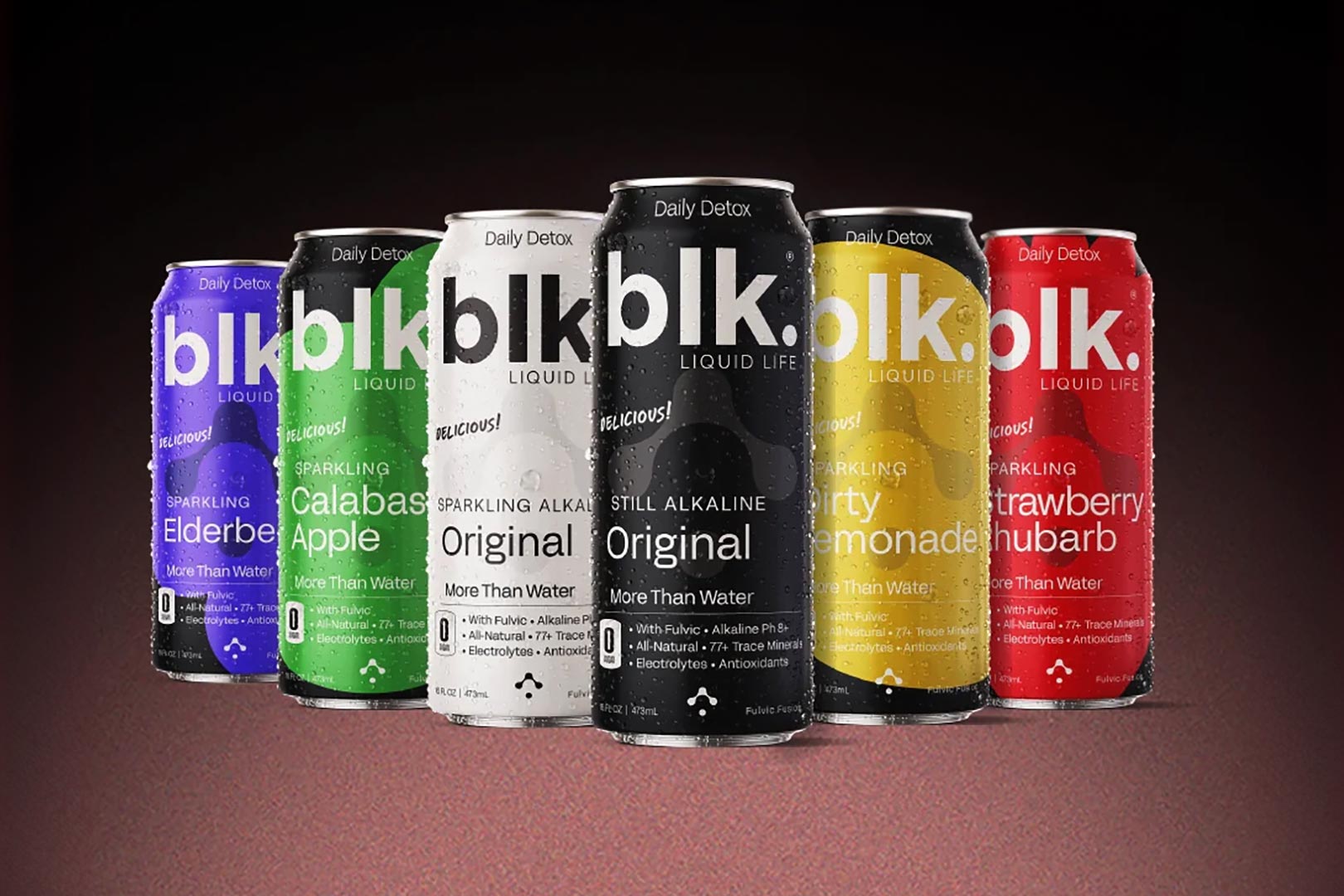 At Expo West this year in Anaheim, back in March, the beverage brand BLK, known for its black-colored pH 8.0+ alkaline water enhanced with fulvic trace minerals, announced a sparkling canned version. The product has all of the same benefits as the company's flagship alkaline water, but again, it comes in cans with some bubbles for an alternative experience, and it has a variety of flavors almost as large as BLK's original beverage.
BLK has officially launched its sparkling alkaline water enhanced with the same fulvic trace minerals and polyphenols, with the complete selection now live in its online store in four actual flavors and a straightforward option named Original, available in sparkling and still. Half of the flavors are from the bottled BLK alkaline water in Strawberry Rhubarb and Dirty Lemonade, and the all-new tastes, Elderberry and a crisp Calabassas Apple.
No matter which variant you're interested in trying for BLK's canned alkaline water, whether it be the still and sparkling Originals or any of the four fruity flavors, they all have absolutely no sugar, carbohydrates, and calories. All of the products are in stock and available for purchase through BLK's official online store at getblk.com, at $35.99 for a case of a dozen 16oz cans, working out to $3 a piece, with unfortunately, no variety bundle.