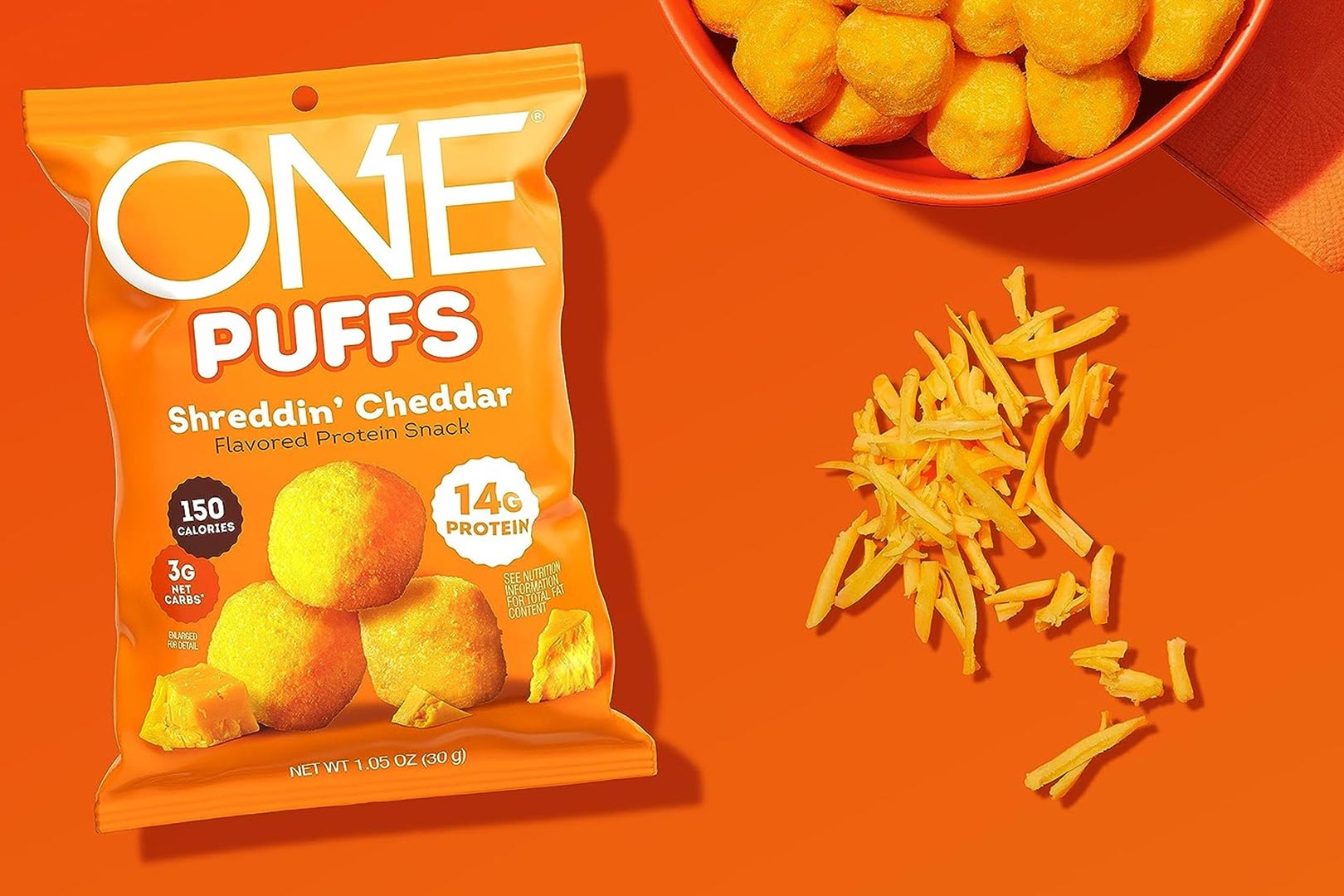 One Brands is obviously known for its signature bar-format protein snack, the One Bar, which has been on the market for several years and is one of the more popular competitors in the world of protein bars. The product comes in an absolutely giant selection of flavors, and has even had its fair share of spin-offs in the One Bar Coffee Shop Series and crispy One Crunch Bar. For its next functional offering, One Brands is stepping away from the traditional bar shape and into a crispy bite-sized puff-style item.
Details have emerged on One Puffs, which is a small 30g bag filled with light and crunchy puff pieces that are loaded with protein. It is a type of protein snack that we've seen from a few other brands in the protein snacking category, and typically they come with an impressively lean nutrition profile closer to a protein shake than, say, a protein bar or cookie. That is very much the case in One Puffs, packing 14g of protein a bag, 4 to 5g of carbohydrates, only a gram of that sugar, 8g of fat, and 150 calories.
The upcoming One Puffs won't have as many flavors to choose from as One Brands' signature One Bar, although it's right around the One Bar Coffee Shop Series and One Crunch Bar in two options with Shreddin' Cheddar and Spicy Nacho. The products are made with the same key ingredients, including milk concentrate for the high protein, rice starch, cheddar cheese, and spices for Spicy Nacho. The convenient puff-style protein snack will be available soon from Amazon at $2.90 each for a box of ten.