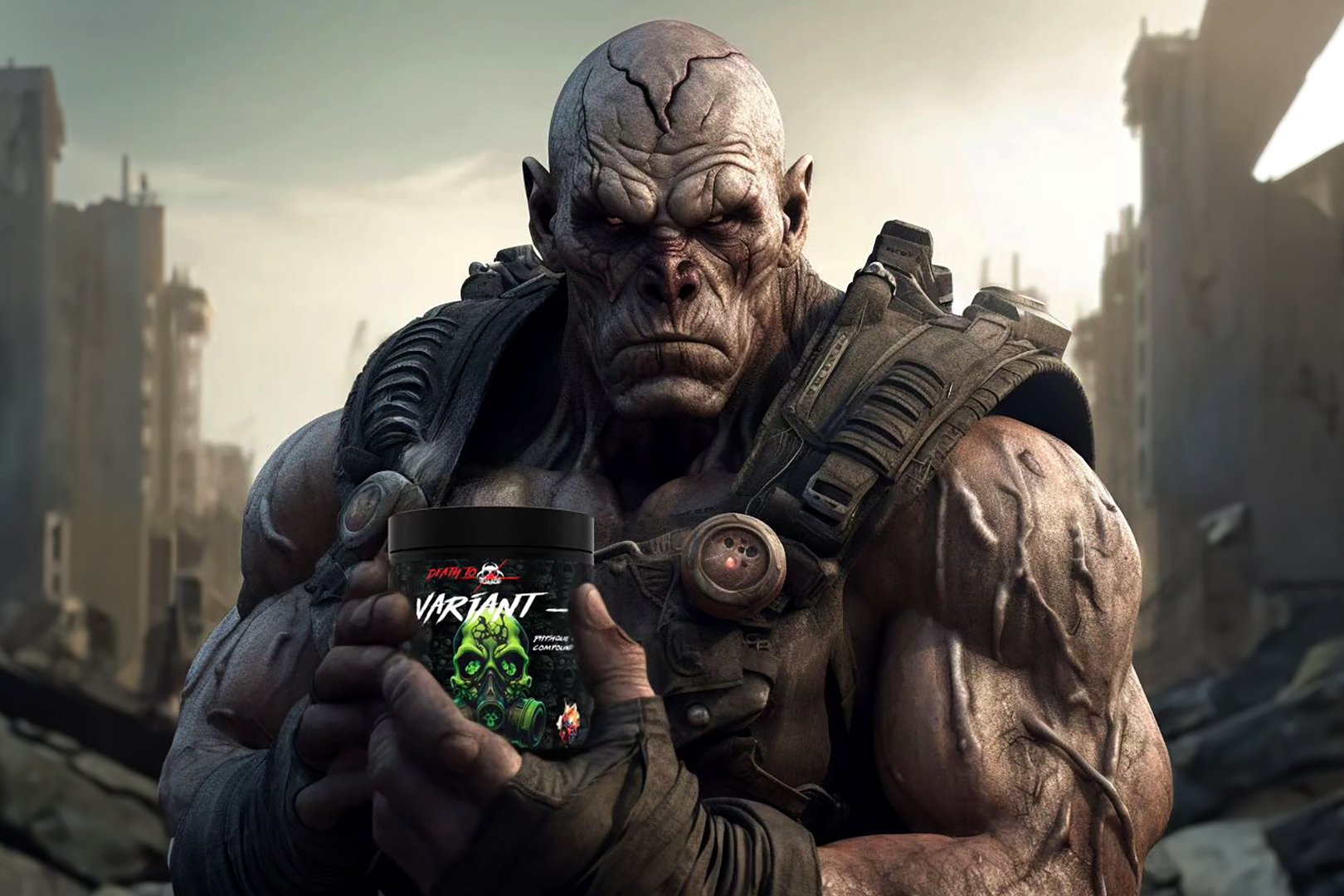 Outbreak Nutrition has been posting all sorts of images and graphics hinting at a change in direction or the coming of a new family of supplements. This week we've got what we thought and felt was coming with the reveal and release of Variant-8. It is an intriguing product, both on the formula and branding, as it's sort of a multi-benefit pre-workout, and the tub crosses the brand's long-running logo for the words "Death To".
Variant-8 from Outbreak Nutrition or Death To Outbreak Nutrition is promoted as a physique-mutating compound that blends common pre-workout ingredients to support energy and focus. That side of the supplement comes with 300mg of Nucifocus branded nelumbo nucifera, 1.5g of n-acetyl-l-carnitine, 50mcg of huperzine a, and it wouldn't be a pre-workout with caffeine in 360mg from anhydrous and Infinergy.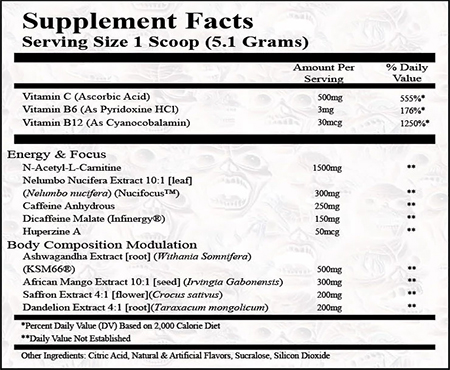 The other side of Outbreak Nutrition's Variant-8 is a body composition blend, bringing together a set of ingredients to support weight management, hormone health, boost testosterone, and reduce water retention. That includes 300mg of African mango extract, 200mg each of saffron extract and dandelion extract, and a solid dose of the heavily research-backed KSM-66 ashwagandha at half a gram in every serving.
Again, for the first all-new supplement from Outbreak Nutrition since its joint support formula ADS from October 2020, Variant-8 is a rather unique and intriguing effort. It is indeed a multi-benefit product, built to support energy and focus for a workout, weight management, hormone health, and more, and it's relatively cost-effective at $34.99 for a tub of 30 servings from outbreaknutrition.com in Berry and Citrus flavors.
If you act quickly, you can use the coupon code "ISURVIVED" on Variant-8 to drop the already reasonably priced all-in-one style supplement down by $10 t $24.50, and it gets you free shipping, so if you have any interest, you'd be best to get in sooner rather than later.