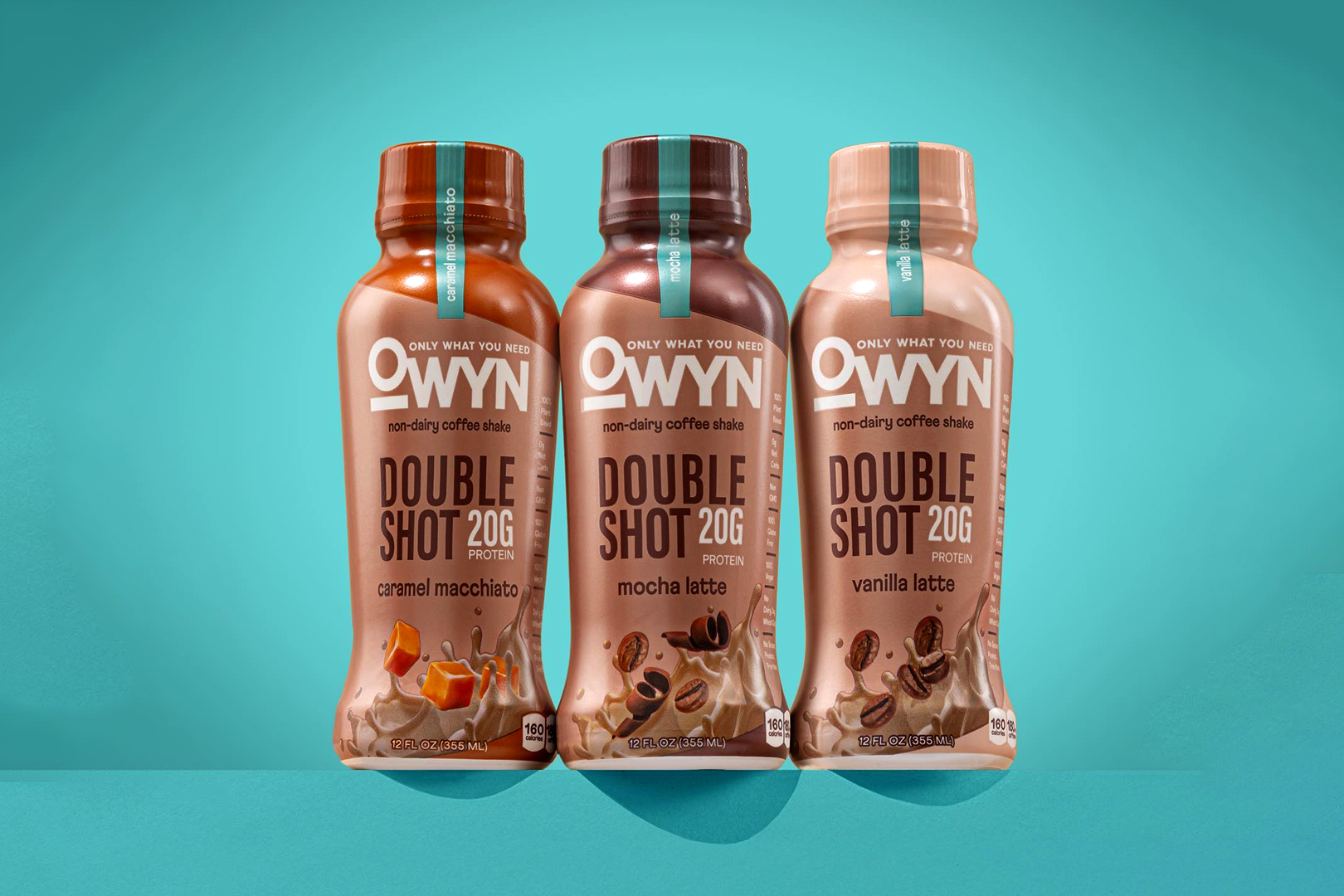 Only What You Need, better known as OWYN, has introduced another beverage to go alongside its original Protein Shake and the much higher protein Elite Pro Shake. The product is Double Shot Protein Coffee Shake, which is sort of a blend of the brand's first-ever drink, and cold brew coffee and green coffee bean. That inclusion does result in a hit of caffeine, giving you some uplifting energy on top of the protein-packed nutrition profile.
OWYN's Double Shot Protein Coffee Shake has the same 20g of protein per bottle as its original Protein Shake, and it comes from the same blend of plant-based sources in pea and pumpkin seed protein. The carbohydrates are also nice and low at 3g, all of that fiber and absolutely no sugar, 7g of fat, and 160 calories. As mentioned, there is some caffeine in there to reinforce that Double Shot name, and it's not a small amount at a total of 180mg.
Double Shot Protein Coffee Shake has debuted in three flavors, all fittingly coffee-themed in Caramel Macchiato, Mocha Latte, and Vanilla Latte, in stock and available over at liveowyn.com. You can purchase the caffeinated protein shake at $39.99 for a case of 12, which works out to $3.33 a beverage; grab the variety bundle with a case of each at $107.97 or $3 a piece; or subscribe to either and take an additional 20%off either of those.