One of Canada's premier sports nutrition brands, Perfect Sports, is known for its New Zealand whey isolate-based protein powder, available in an impressive selection of flavors, including Orange Cream Cyclone, Pineapple Mango, and Wild Muskoka Blueberry. The brand is now turning that supplement into something edible in the Diesel Protein Bar, packed full of protein and still backed by high-quality New Zealand whey.
Perfect Sports functional spin-off of Diesel protein powder is going to have 16 to 17g of protein in a moderately sized 50g bar, with the sugar staying nice and low at one to two grams and a calorie range of 190 to 210. The nutrition profile falls right into the usual balance of a protein bar; although more interesting, the Canadian brand is launching its pocket-sized protein product in a rather large list of six different flavor options.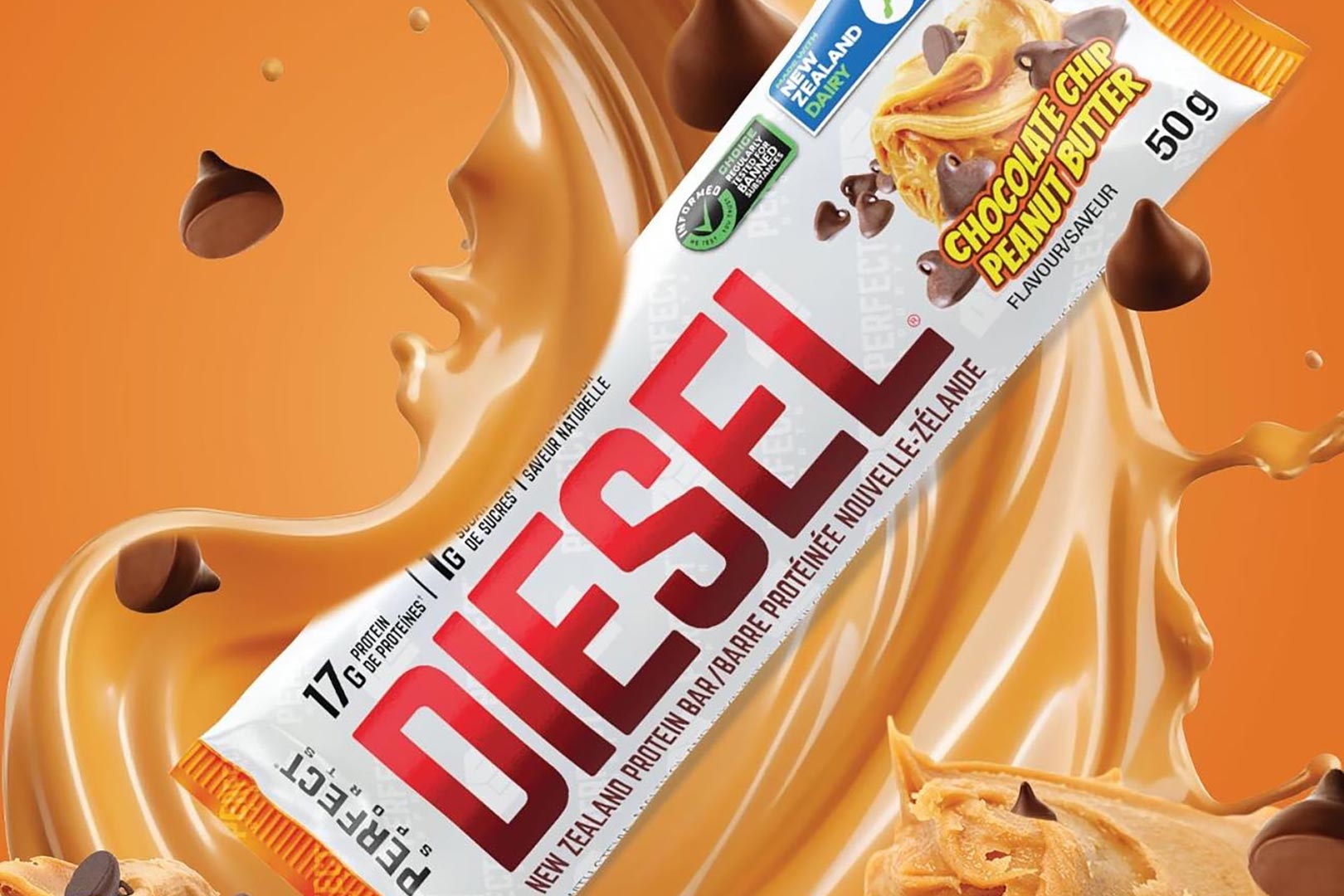 When the Diesel Protein Bar makes its debut, it'll be hitting Perfect Sports' many stores and stockists in White Chocolate Caramel Peanut, Cookies 'N Cream, Chocolate Chip Cookie Dough, Triple Rich Chocolate, White Chocolate Salted Caramel, and Chocolate Chip Peanut Butter. That lineup is indeed a mouthful, no pun intended, and it is worth noting four of those are completely peanut-free, Caramel Peanut and Peanut Butter being the ones with peanuts.
Perfect Sports is, as mentioned, launching its Diesel Protein Bar shortly, including through its online store at perfectsports.com, where you can currently sign up to be notified as soon as stock goes live to be one of the first to get your hands on it and take a bite.