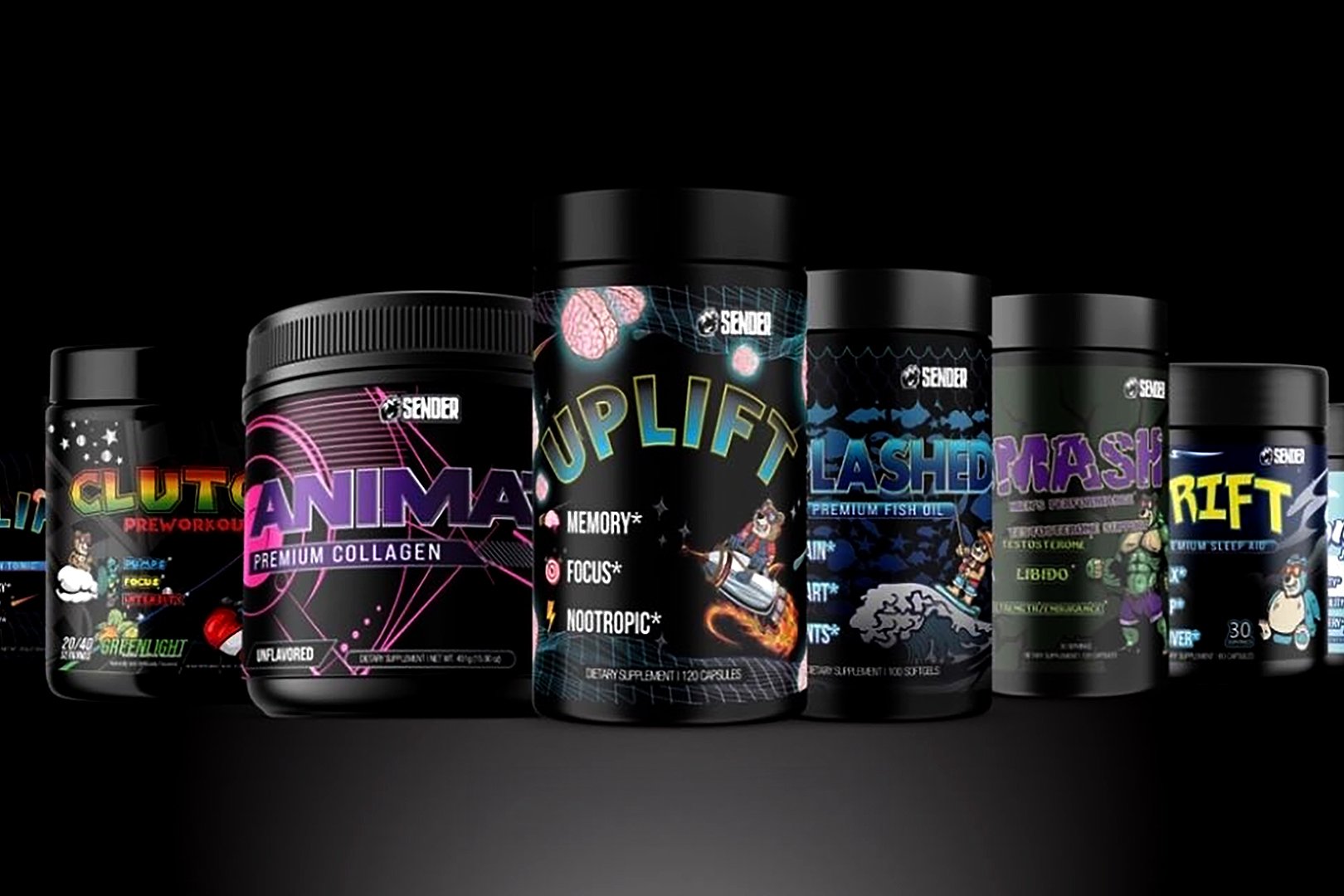 Yesterday, we posted about Sender's new and upcoming testosterone booster, Smash, designed to support several benefits beyond the usual boosting of testosterone, also offering support for libido, drive, and nitric oxide. We mentioned that it's a rather significant addition to the brand as it expands its growing selection of products quite substantially, putting Sender into its first real mainstream category, but it is just the beginning.
Sender has posted an image showing its previously released Uplift, Splash, collagen supplement Animate, and the recently unveiled Smash, alongside four other products we've yet to see before. We've got that picture for you above, including a flavored version of Uplift, presumably enhanced with caffeine as it promotes energy, a pre-workout named Clutch, the sleep aid Drift, and a mysterious supplement seemingly titled Comfort.
All of those products sound very interesting, especially after seeing what Sender has done in its first four items, and many of those will be like Smash and fall into a mainstream category like the pre-workout Clutch and nighttime supplement Drift. The only other detail we have for the flavored Uplift, Clutch, Drift, and Comfort is that they're all going to be available sometime this year, so within the next four and a half months.