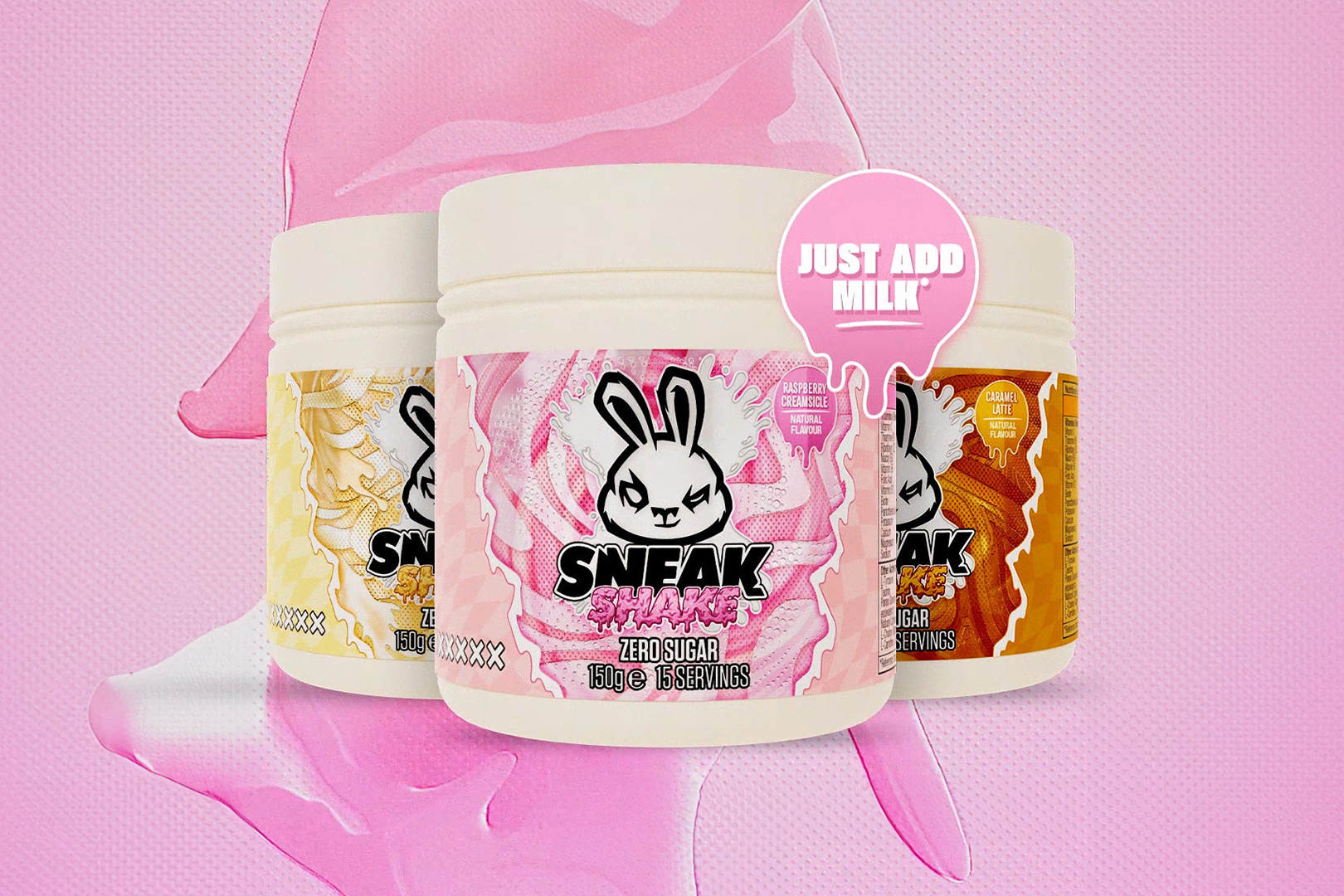 Sneak recently showed off some of its signature creative flair, releasing a completely new product in a format that is very different from anything any other gaming supplement company has to offer. The brand revealed and released Sneak Freezie, a popsicle infused with a pinch of energizing caffeine at 30mg. Continuing down that path, the creative has another intriguing effort to share with fans, introducing Sneak Shake.
Sneak's signature product is built specifically to increase and enhance energy and focus, like most flagships from competitors in the gaming supplement space. Sneak Shake is a remix of that, where you get its signature energizing experience but in a milkshake-style drink. The brand is encouraging fans to mix the product with milk, not water, and the three flavors it's available in are designed to complement that method.
Sneak Shake is launching on the last day of the month, precisely a week from today, in Vanilla, Raspberry Creamsicle, and Caramel Latte flavors, and again, they're designed to be shaken with milk or a preferred milk alternative. The brand promises the same "Sneak boost" suggesting it has all of the same ingredients and dosages as the regular flavors of its energy and focus-supporting supplement; it's just the taste that's unique.
As mentioned, if there is one thing Sneak is known for, it's the fact we never know what to expect next, as time and time again, it has come out with something different, exciting, or fun. The Sneak Shake is a perfect example of that, and it certainly sounds like a product fans will jump on as it has all of the benefits of Sneak's signature supplement with a flavor experience you won't find at any other gaming supplement company.