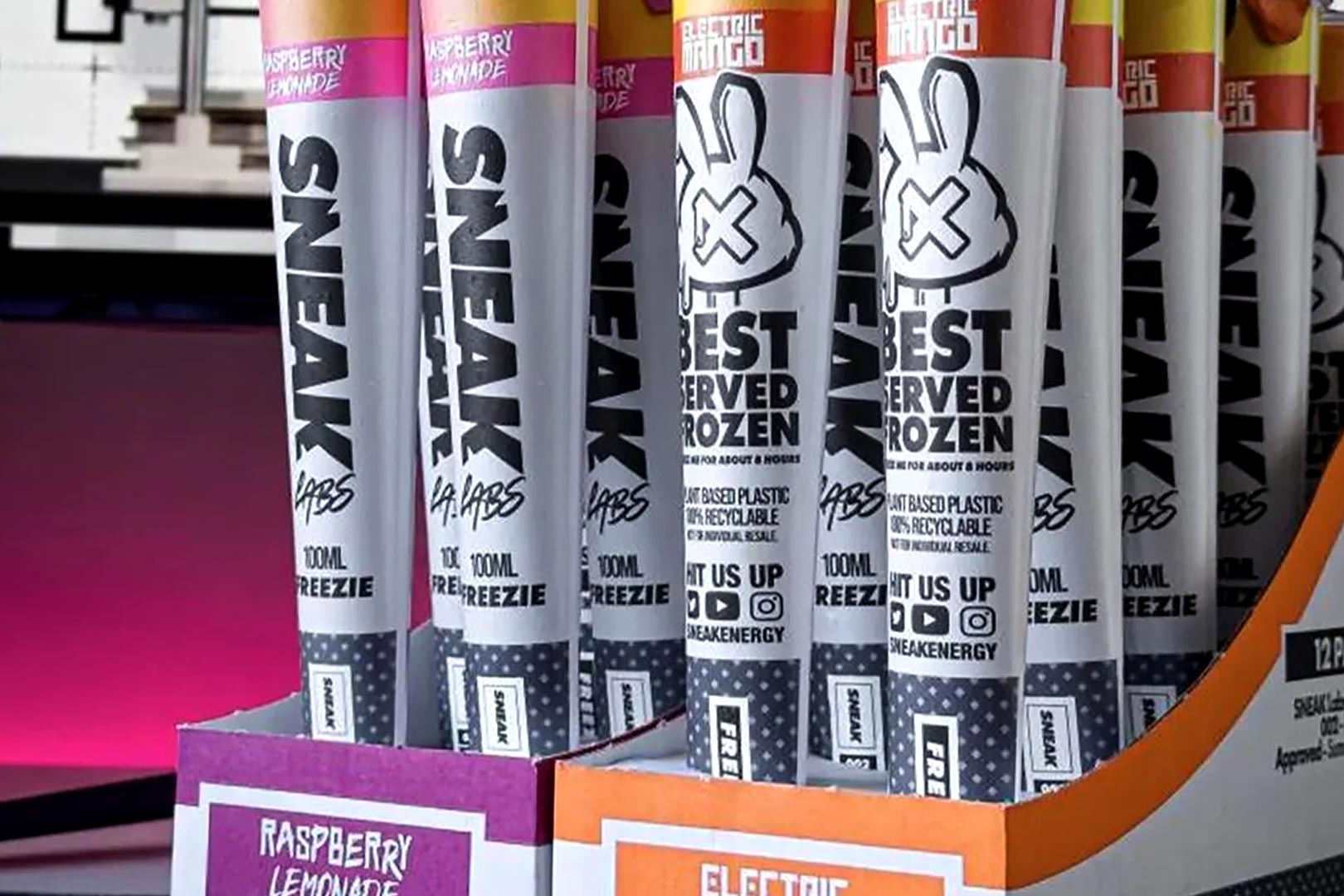 Sneak in the UK may be a gaming-focused company, but it has shown, on many occasions, that it's one of the most creative when it comes to the world of supplements. A lot of its creativity has been in marketing, with many memorable stunts and campaigns that you had to applaud. Tomorrow, Sneak is bringing some of that creativity onto the product development side and releasing something we haven't seen from any other gaming brand.
The latest from Sneak is Freezie, which is a fresh new way to get some caffeine into your system for a nice uplifting boost in energy. The product is a 100ml, fruit-flavored popsicle infused with a light dose of caffeine at 30mg in a single ice pop, exactly 20% of what you get in a serving of the supplement Sneak Energy. We're unsure of the calories you get in there, although we know there will be two flavors; Electric Mango and Raspberry Lemonade.
Once again, the Sneak Freezie is hitting the market this coming Thursday, so two days from today, exclusively through the brand's direct-to-consumer online store at sneakenergy.com, and they are only going to be around for a limited time. The brand is making its caffeinated popsicles live at precisely 1PM Local Time or 8AM Eastern Time, and the pricing will be £12 for a box of a dozen, or spend £20 and get two boxes, one of each flavor.