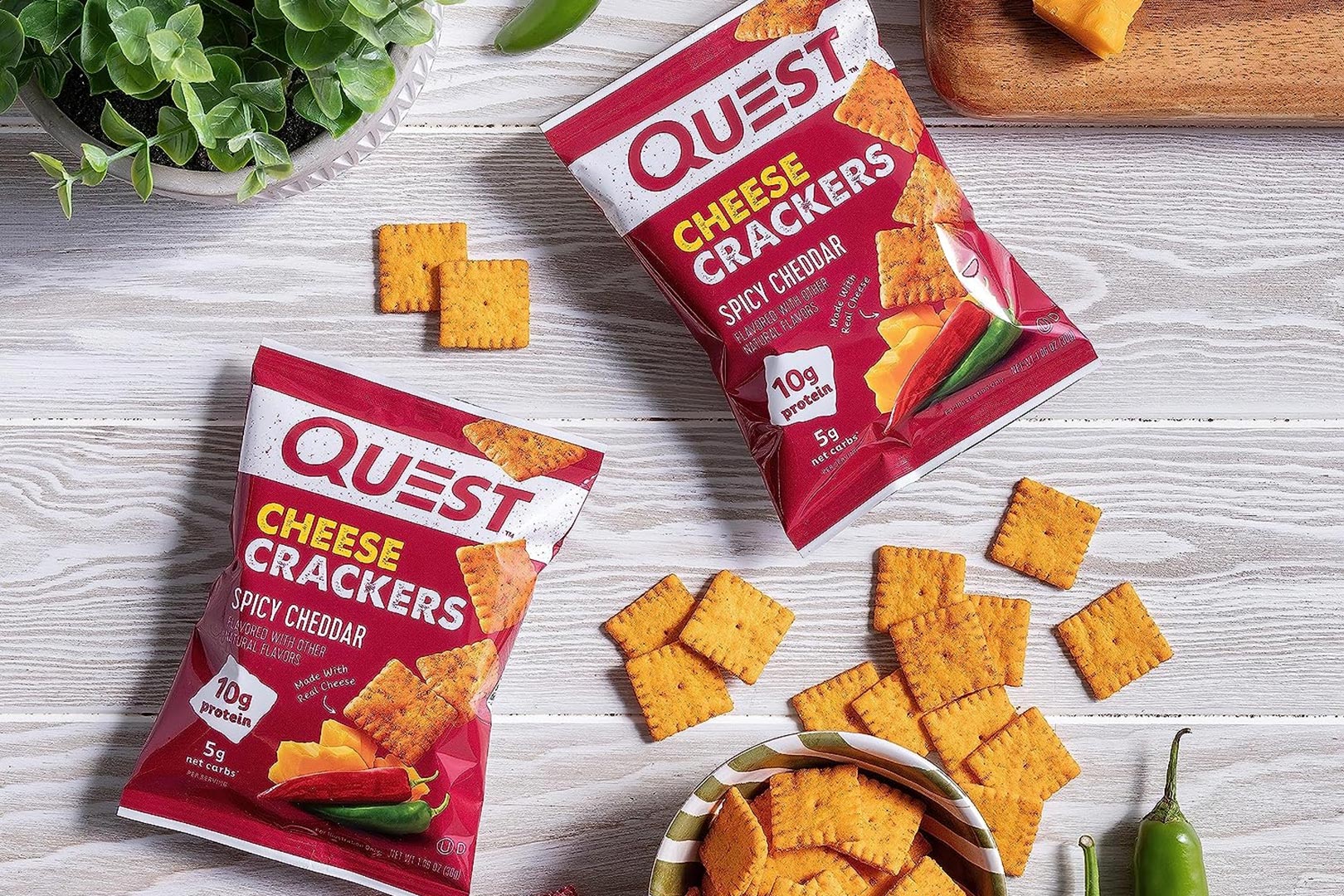 Quest Nutrition is not afraid of getting a little spicy or, in some cases, very spicy when it comes to its delicious selection of functional foods, as seen in its Chili Lime and Spicy Sweet Chili Protein Chips, and, of course, its flaming Hot & Spicy Protein Chips. All of those spicy flavors have been for the brand's crispy and crunchy protein-packed chips, with this week seeing the Quest Bar creator bring a bit of that spice across to another one of its snacks.
Now available all over the place, including the online giant Amazon, is the second-ever flavor of Quest Nutrition's crunchy and flavorful Cheese Crackers that, like most tasty functional foods, are high in protein and low in carbohydrates. As mentioned, the latest flavor creation from the brand is on the spicy side with Spicy Cheddar Cheese Crackers, providing that same nutrition balance of 10g of protein a bag, 5g of net carbohydrates, and 130 calories.
Over on Amazon, Quest Nutrition's Spicy Cheddar Cheese Crackers are available for the same price as the original Cheese Crackers flavor of Cheddar Blast, at $25.49 for a box of 12 relatively small but filling 30g bags.