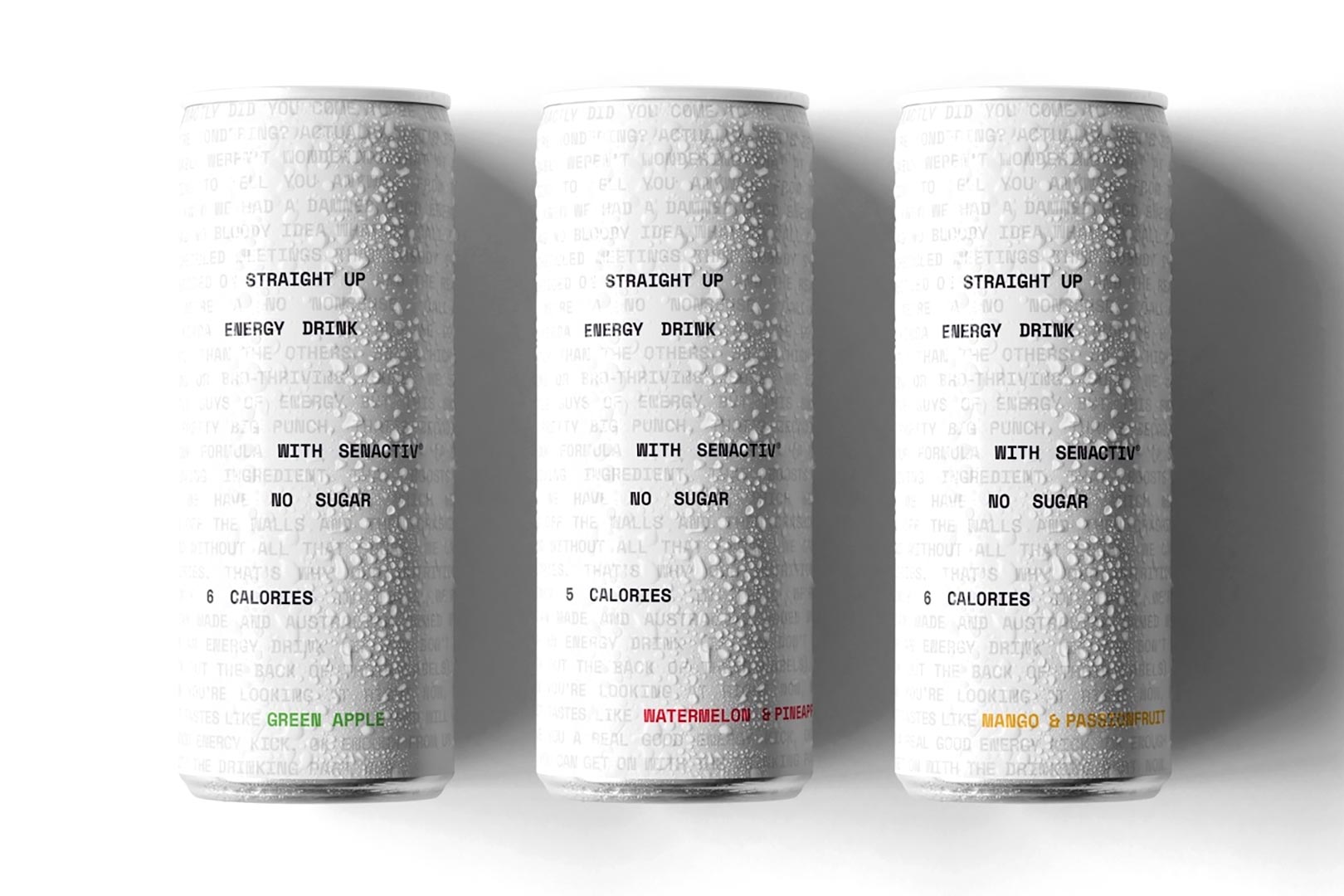 With a growing interest and level of competition in the energy drink category, has come a drastic increase in the complexity of the formulas brands are putting into their carbonated beverages, as seen in the likes of Ghost Energy and Gorilla Mind Energy. Straight Up is another rather advanced newcomer with an energy drink that brings together a lot more than the traditional blend of vitamins, minerals, taurine, and caffeine.
Straight Up is very clean and clear in its marketing, and that stance is further reflected in its tagline of "Big Energy No Nonsense." The brand doesn't rely on bright and eye-catching colors in its marketing or branding; it is pretty black and white, with its minimal text and detail surprisingly immediately drawing you in. As mentioned, the formula in Straight Up's energy drink is relatively complex, and it supports more than energy.
We don't get the exact dosages of every component in the beverage, but the complete list of ingredients is still pretty solid with taurine, carnitine tartrate, theanine, B vitamins, vitamin C, and, of course, caffeine at a moderate 100mg in a single slim and sleek can. Straight Up then surprises with one other feature in the premium and proven Senactiv, adding support for better performance alongside the common energy and focus benefits.
Straight Up energy drink is actually out of Australia and has already made its way out to coolers across the country in three fruity flavors, all of which keep the nutrition to a bare minimum with absolutely no sugar and only six calories a can. The different tastes energy drink connoisseurs can look forward to grabbing for the advanced energy, focus, and performance beverage are Mango & Passionfruit, Green Apple, and Watermelon & Pineapple.