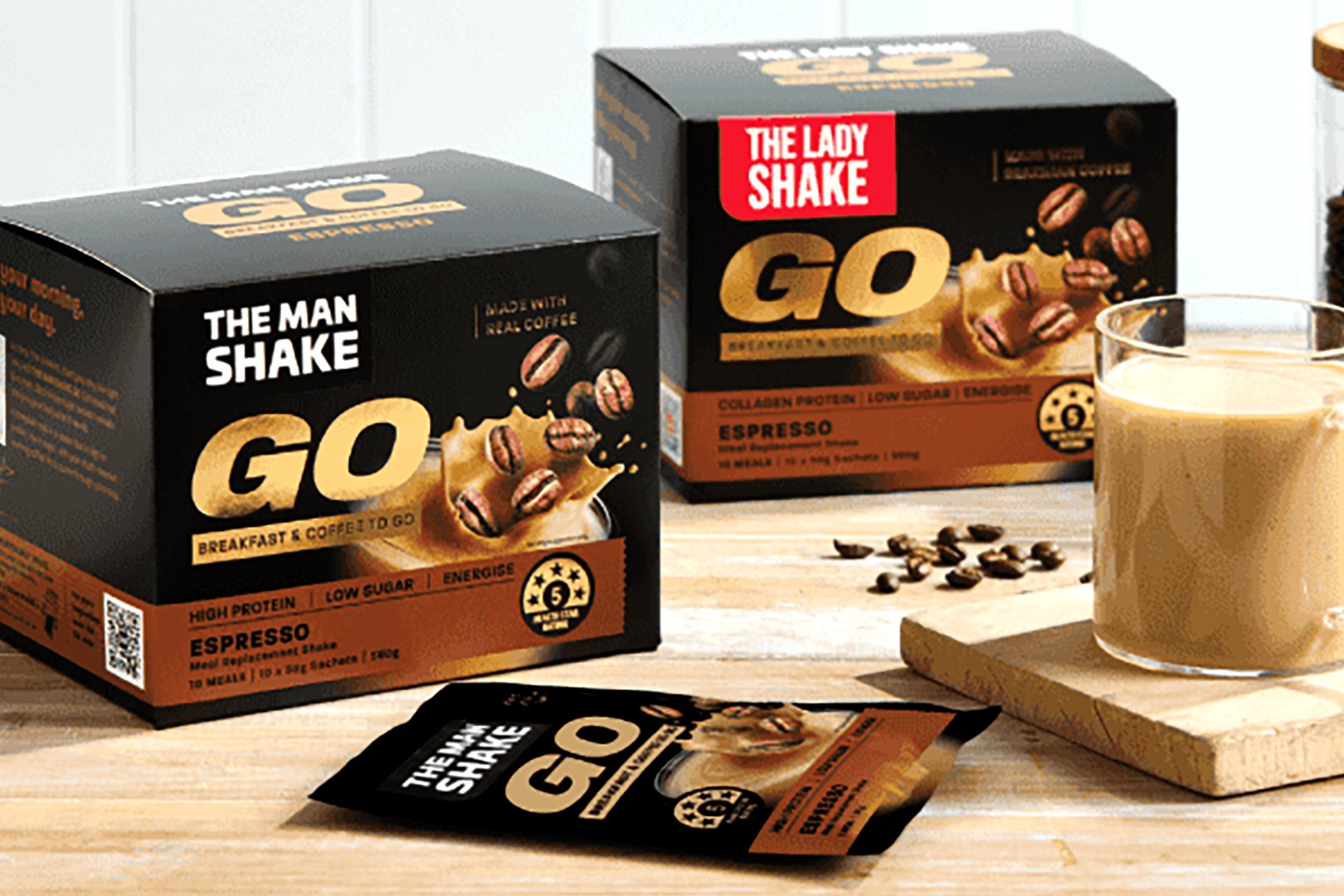 There are plenty of fun-named brands and supplements on the market, and despite the numerous amounts we've come across, we never get tired of them. We have another one of those this week in an Australian company called The Man Shake, which makes a healthy meal replacement product of the same name but also has some spin-offs in an RTD called The Man Fuel, The Lady Shake, The Lady Bar, and for the little ones, The Kids Shake.
The brand down under is expanding its original family of supplements this week, seeing the flavor powder format meal replacement self-titled The Man Shake, The Man Fuel, and The Man Bar joined by The Man Shake Go. This is sort of a spin-off of The Man Shake, where you get all of the same benefits, including a balanced nutrition profile led by 30g of protein, around 10g of carbohydrates, 3.6 to 4.3g of fat, 365 calories, and added probiotics.
There are a few features on top of all of that to make The Man Shake Go a very different experience from The Man Shake, starting with the fact it comes in single-serving sachets, not a bulk bag of powder, and it has nootropics in the mix in n-acetyl-l-tyrosine, alpha-GPC, theanine, citicoline, and bacopa to enhance focus and cognition. The supplement is also made with Brazilian coffee for a hit of caffeine, and fittingly, it comes in three coffee flavors.
The options available for The Man Shake Go are Vanilla Latte, Mocha, and Espresso, and they're also the flavors available for the brand's female counterpart, The Lady Shake Go, which has all of the same main ingredients and features but with slightly less protein at 28g. You can find out more about the brand and its meal replacement-style supplements on its website, where you'll pay $49.95 (32.33 USD) for a box of ten servings for the Man or Lady Shake Go, working out to a fairly premium $3.23 for a single serving.