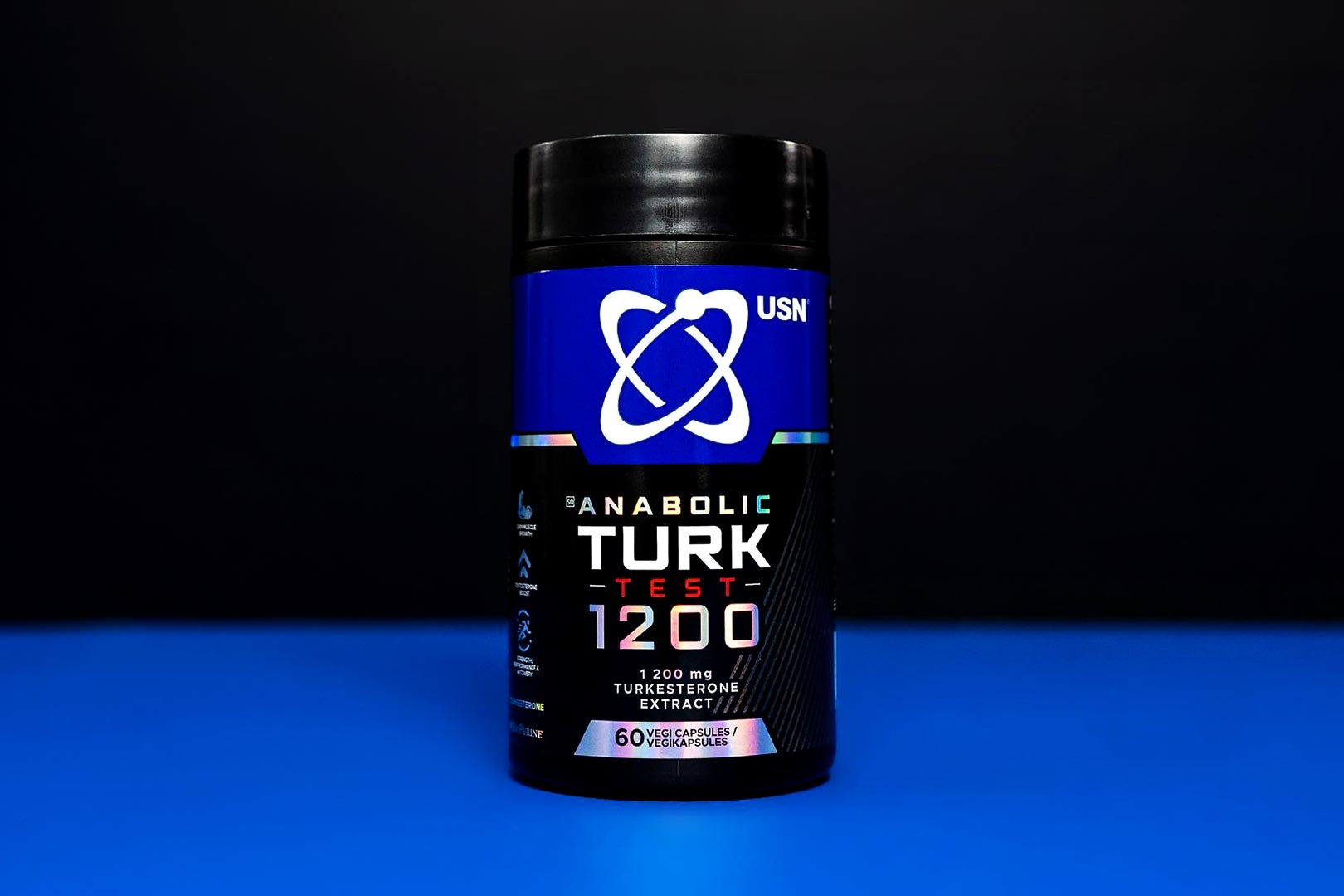 Standalone turkesterone supplements or even more advanced muscle-building products centered around turkesterone aren't anything new, with many different brands coming out with them over the years. Not all countries and regions around the world run through trends at the same time, and this month, turkesterone supplementation has made its way to South Africa by way of the legacy sports nutrition company USN.
USN has put out the claim of having South Africa's first high-potency turkesterone product in Anabolic Turk. The long-running, mainstream-level brand that can be found in many other countries has put in a bit more than the usual half a gram of the ajuga turkestanica. Every capsule has 600mg of the turkesterone source, or the title-related 1,200mg in a maximum two-capsule serving, standardized to 10% turkesterone.
The testosterone-boosting and muscle-building turkesterone sits alongside Bioperine branded black pepper in Anabolic Turk to improve and enhance absorption to get more out of the ingredient, and that is the only other component in the supplement. Like most sports nutrition products in the South African market, USN has priced Anabolic Turk relatively low, with a bottle of 30 servings sitting at R349.95 (18.73 USD).