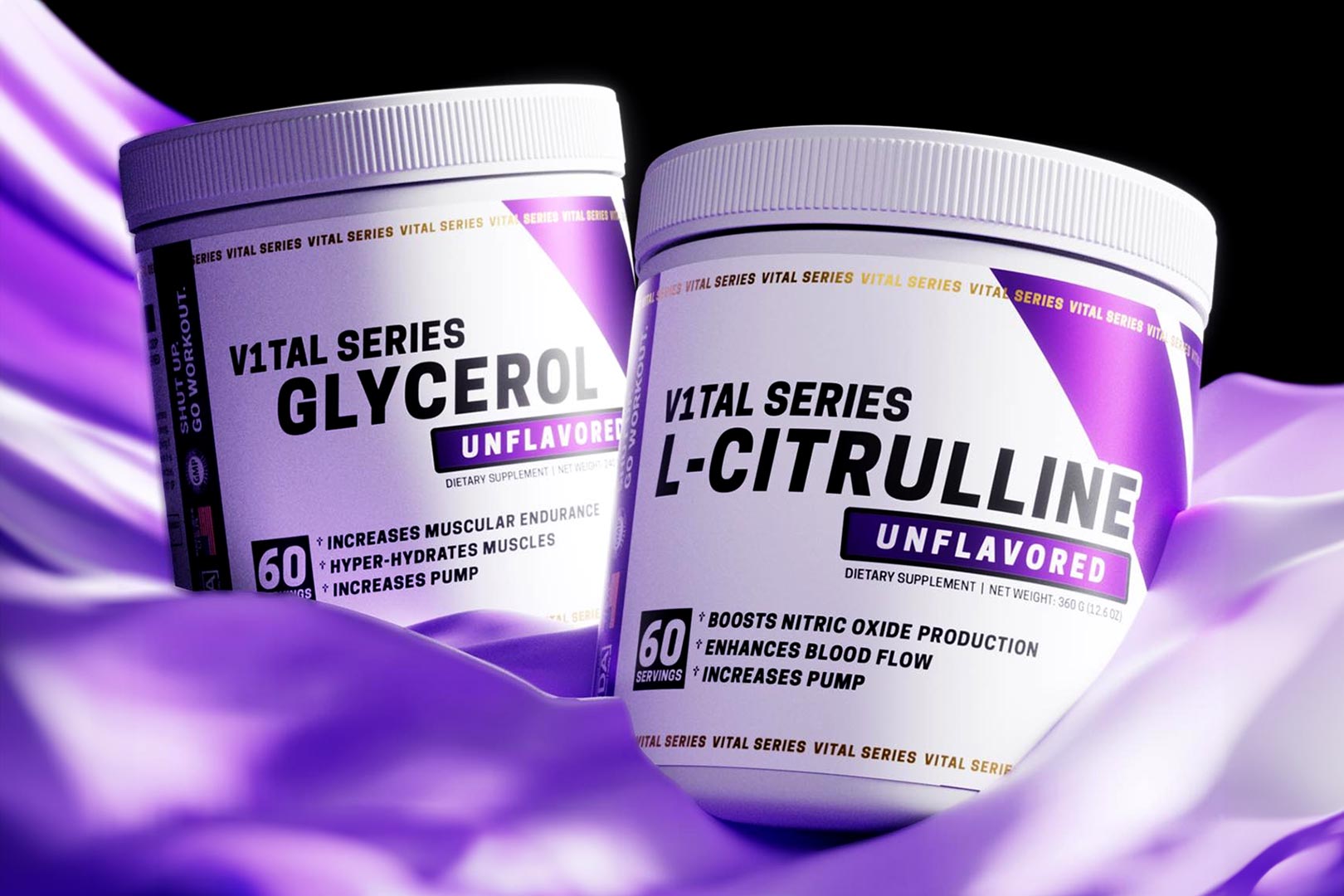 A few months ago, in the first half of the year, the fast-growing newcomer V1 Nutra launched its basic and straightforward Vital Series with a standalone unflavored creatine monohydrate supplement. One product obviously doesn't make it a series, although it was suspected that more entries would be coming at a later date, and this month, that is happening with two extensions to the line, both of which are single-ingredient supplements, like the Vital Series' original Micronized Creatine.
Going live in the next few weeks over at v1nutra.com is Glycerol and L-Citrulline. The products are bulk, unflavored powders of their title ingredients, both known for their abilities to improve and enhance muscle pumps, and being that they're standalone items, you can dose them to your liking. We're not sure of the weight of Glycerol, which looks like 240g, but L-Citrulline is a sizeable 360g, giving you plenty of well-dosed servings, whether its 36 at 10g a piece or 60 at a more moderate 6g.
V1 Nutra will be suitably pricing the second and third Vital Series supplements, similar to the creatine monohydrate powder Micronized Creatine, and again, they're due to go live in the brand's online store later this month through v1nutra.com.