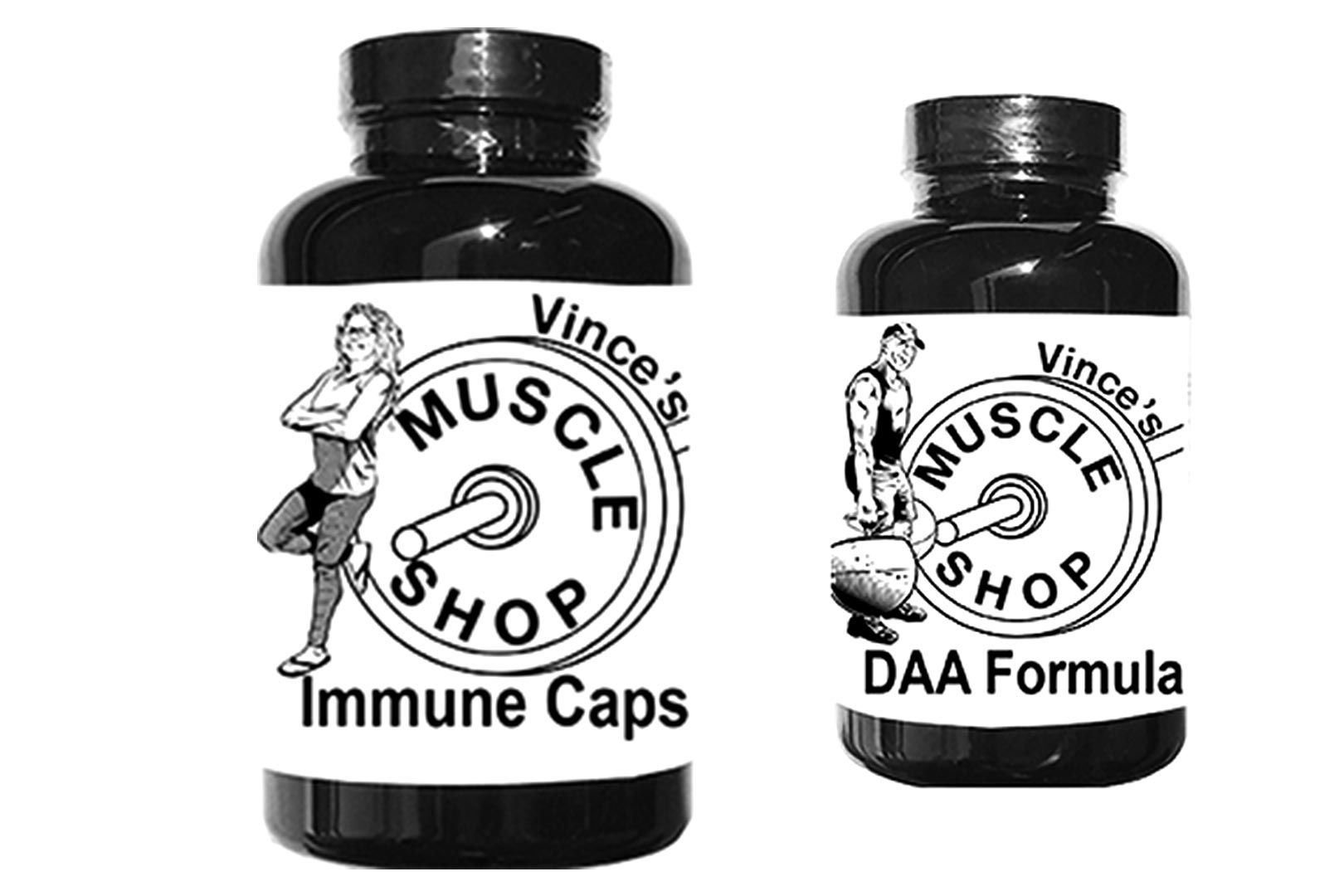 A few months ago, the reputable retailer Vince's Muscle Shop relaunched its original testosterone-boosting muscle builder Old Mans Tune-Up with a relatively well-rounded formula, including some features you won't see in many competitors. The brand has now created two supplements that are actually spin-offs of Old Mans Tune-Up, separating specific parts and groups of ingredients from the product and putting them into their own supplements.
Vince's Muscle Shop's spin-offs are Immune Caps and DAA Formula, the former is built around the variety of immune health components from Old Mans Tune-Up with 600mg of n-acetyl-cysteine, 100mg of quercetin, 30mg of zinc, 250mg of glutathione, vitamin C and D3, and added grape seed and alpha lipoic acid. As for DAA Formula, that brings over Old Mans Tune-Up's testosterone-supporting ingredients with 3g of d-aspartic acid, 50mg of DHEA, 100mg of DIM, 10mg of boron, and lastly, 2,000iu of vitamin D3.
Basically, Vince's Muscle Shop has simplified Old Mans Tune-Up for fans that may just want the immune health benefits without the testosterone-boosting benefits, or vice versa. Immune Caps and DAA Formula don't obviously cost the same as the original all-in-one product, with Immune Caps sitting at $29 for a bottle of 30 servings and DAA Formula being a little closer to Old Man's Tune-Up's $53, at $39, working out to a $14 difference.