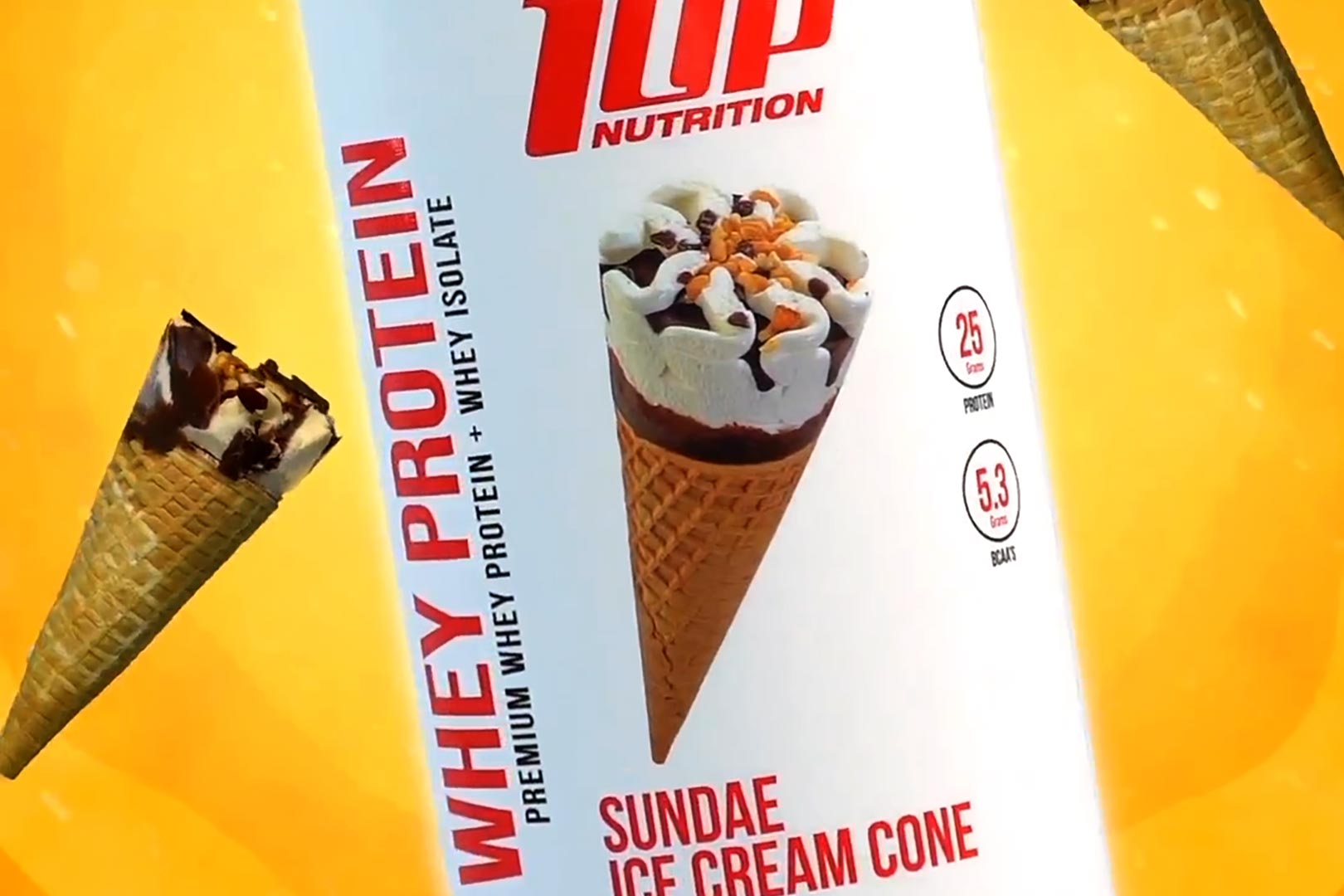 1UP Nutrition is almost always coming out with new flavor creations, and that's to be expected, considering its selection of supplements already stretches deep into most of the critical, mainstream categories. Many of those flavors are on the more interesting and obscure side, although that doesn't stop them from sounding absolutely delicious, and that is the case in the successful brand's latest limited-time taste for its flagship, blend-style protein powder, 1UP Whey Protein.
The flavor 1UP Nutrition has whipped up this time around is Sundae Ice Cream Cone, and it's going for a comprehensive, authentic experience. The product features a sweet vanilla base, and to reinforce the name of the flavor, the brand has thrown in chocolate shavings, crunchy peanuts, and real waffle cone pieces. The Sundae Ice Cream Cone 1UP Whey Protein is indeed aiming to deliver everything, from the chocolate top to the crunchy waffle cone of the classic treat that inspired it.
1UP Nutrition's delicious sounding and inclusion-loaded Sundae Ice Cream Cone 1UP Whey Protein is available for purchase through its online store at $50.99 for a tub of 25 servings, or stock up with two for $45.89 a piece or a triple pack at $43.33 each. Despite all of the extra pieces thrown into the protein shake — chocolate shavings, peanuts, and waffle cone bits — you still get a reasonable nutrition profile of 25g of protein, 3g of fat, 8g of carbohydrates, 3g of that sugar, and 160 calories.