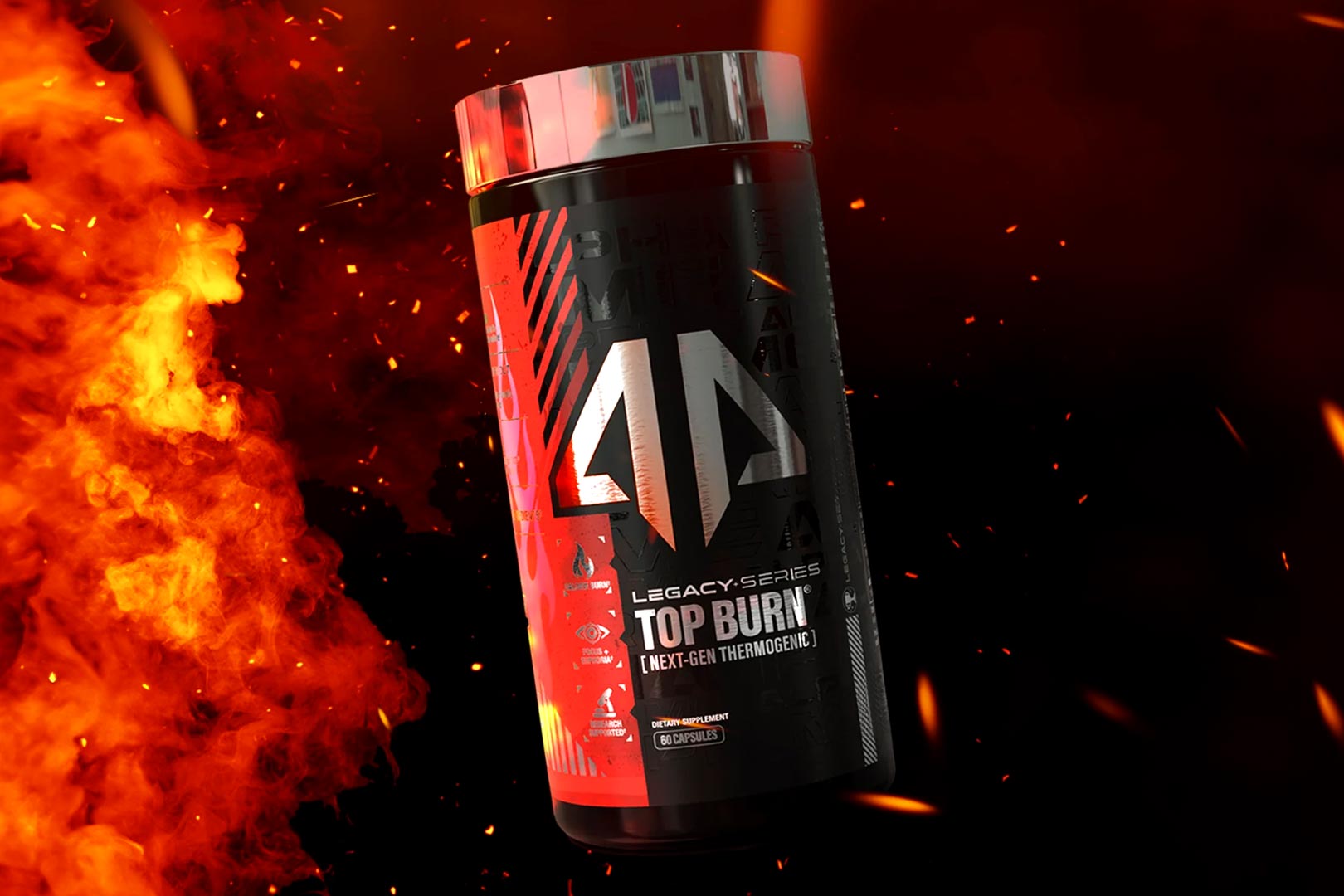 Alpha Prime has doubled the size of its premium and advanced Legacy Series of supplements, taking it from the pre-workouts, Legacy Pre-Workout and Legacy Pump, into two different but similarly popular categories. Yesterday, we shared details on Legacy Test, a testosterone-boosting product, and here today, we have Legacy Top Burn, an alternative to the already available Top Burn with a more premium selection of ingredients.
Typically, more advanced alternatives like Alpha Prime's Test Booster to Legacy Test and Top Burn to Legacy Top Burn, there is a difference in price. One supplement is more typical, and the other slightly higher, which is the case with those testosterone boosters. Top Burn and Legacy Top Burn don't actually have anything separating them on the cost side, both selling direct at $49.99 for a bottle of 30 complete servings through alphaprimesupps.com.
What truly separates Alpha Prime's Top Burn and the Legacy Series product Legacy Top Burn is the variety of ingredients in the fat burner. The brand has brought together a formula of almost exclusively premium ingredients, with only two that aren't. To improve overall weight loss, there is MitoBurn and Nuliv's effective InnoSlim, CaloriBrun branded grains of paradise, NooGandha for cognition and stress reduction, and for the common stimulating side of the fat burner you get potent alpha yohimbine, the ever reliable energizing caffeine, and Sebrium DCD.
Alpha Prime's Legacy Top Burn is an interesting entry in the Legacy Series and an intriguing alternative to Top Burn. The supplements are relatively similar in their benefits, but not balance, as what separates them is the Legacy product has more premium and proven components like MitoBurn and InnoSlim. It squeezes in more for actual weight loss support than energy, focus, and mood, which is what most competitors in the category tend to center around.