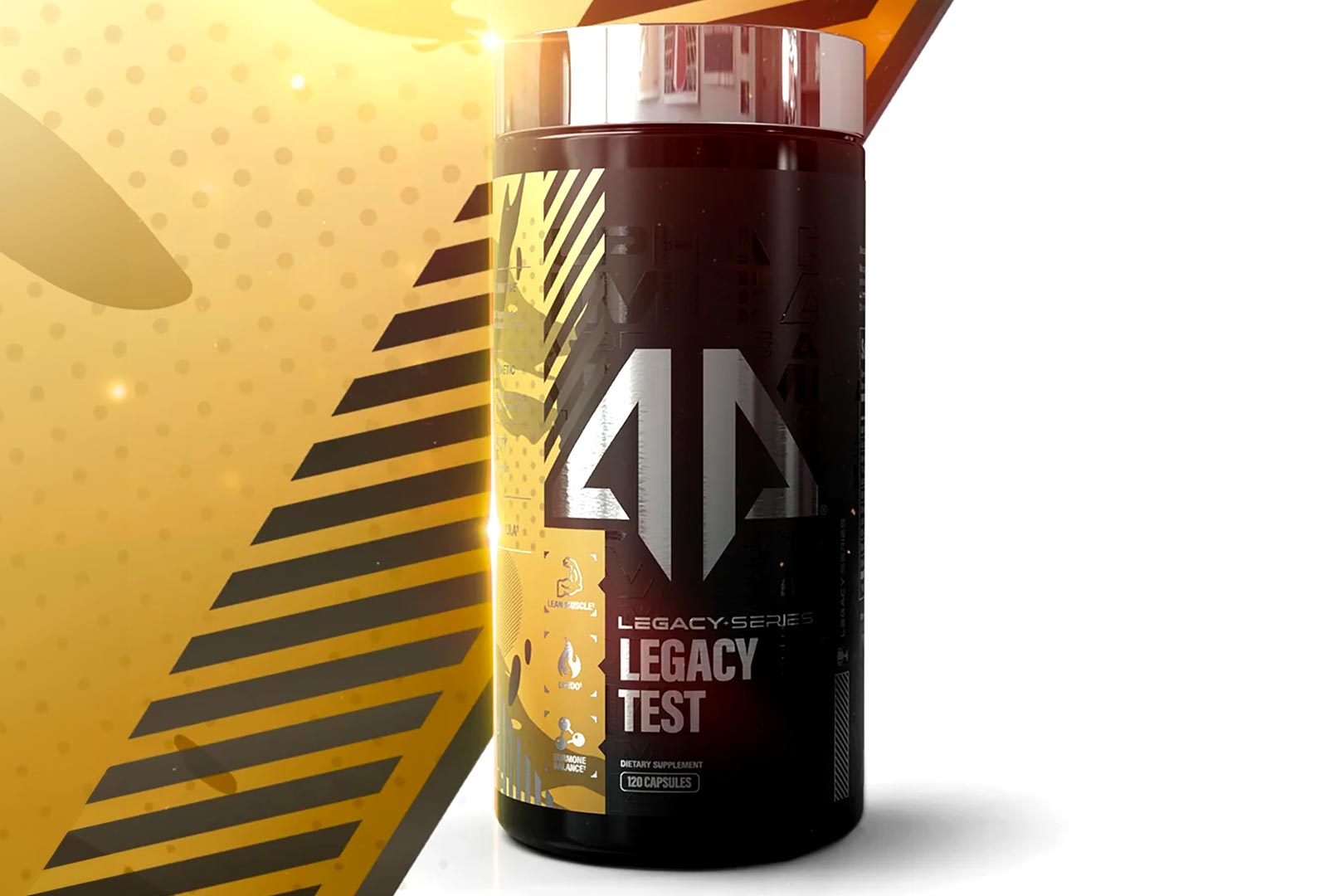 It wasn't too long ago that Alpha Prime introduced its more advanced, premium line of supplements in the Legacy Series, consisting of the stackable pre-workouts Legacy Pre-Workout and Legacy Pump. The brand has taken that advanced Legacy Series approach into two other categories of sports nutrition, including the popular world of testosterone boosting with the comprehensive capsule-format product Legacy Test.
Alpha Prime does already have a testosterone booster on the market, simply named Test Booster, filled with common components like ashwagandha, maca, tribulus, fenugreek, and DHEA. Legacy Test is a more premium competitor for the category, similar to the difference between the brand's regular Pre-Workout and Legacy Pre-Workout, which are separated by $5 at $44.99 to $49.99, both packing 20 servings a tub.
The ingredients in Alpha Prime's Legacy Test to indeed naturally boost testosterone and in turn improve muscle building include boron, diindolylmethane or DIM for short, eucommia ulmoides, and black pepper to ramp up absorption and increase the efficacy of the supplement. There are a couple of premium and proven components in the product by way of AlphaFen branded fenugreek to improve overall testosterone production and the Shoden ashwagandha for enhanced vitality and hormone health.
For now, Alpha Prime has not shared any of the dosages in its Legacy Series testosterone booster, Legacy Test, although knowing that the legendary formulator Drew Peters is at the helm of the brand, you don't need to worry about anything coming up short. Despite the lack of a facts panel, you can purchase Legacy Test direct in bottles of the usual 30 servings for $10 more than the brand's regular Test Booster at $59.99.