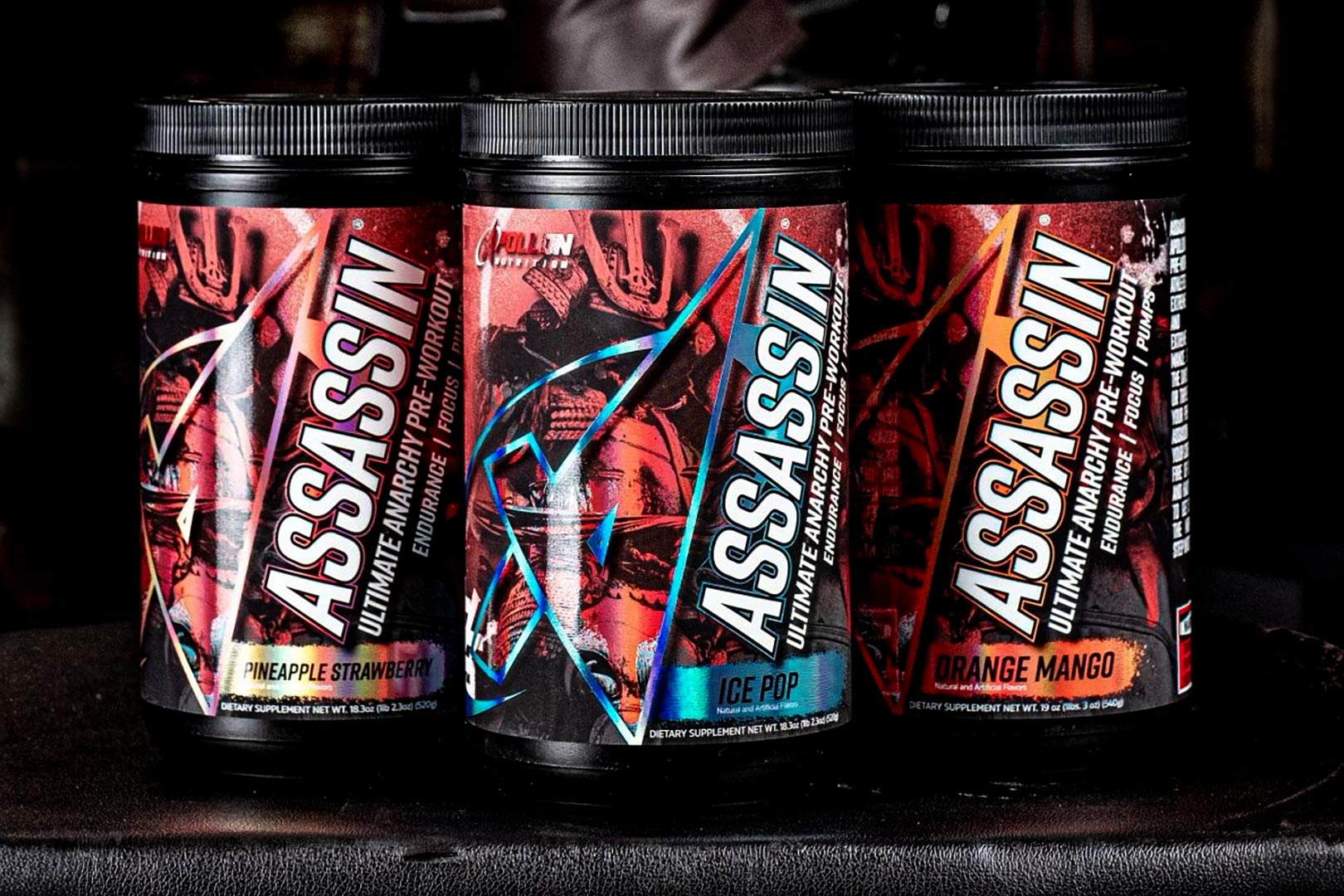 After an incredibly lengthy build-up of anticipation, hype, and excitement, the hardcore supplement Apollon Nutrition has unveiled the new version of the most high-powered product in its arsenal: the stimulant pre-workout Assassin. This is the eighth iteration of the supplement, and as with previous sequels and reformulations, the brand aims to improve the experience in Assassin V8 but ensures it still packs the pre-workout's signature potent punch.
As far as changes to the formula go, Apollon Nutrition has actually made more to Assassin V8 than any of the other versions we can remember. The variety of ingredients in the high-powered pre-workout has remained pretty much the same, with 15 all found in V8's predecessor. The big difference with the product is that about half of the ingredients have had their dosages increased, and many of those increases are energy and focus-enhancing stimulants.
We've got the complete facts panel in the image above, and as Apollon Nutrition and Assassin fans will notice, this is going to pack a punch, which, on paper, looks like one hell of a step up from Assassin V7. The caffeine amount has remained the same at a combined 600mg from two sources. The majority of the other energy and focus ingredients in Apollon Nutrition's Assassin V8 have been notably boosted, such as PEA and tyrosine, with 50% more at 750mg and 3g, respectively, in a maximum serving.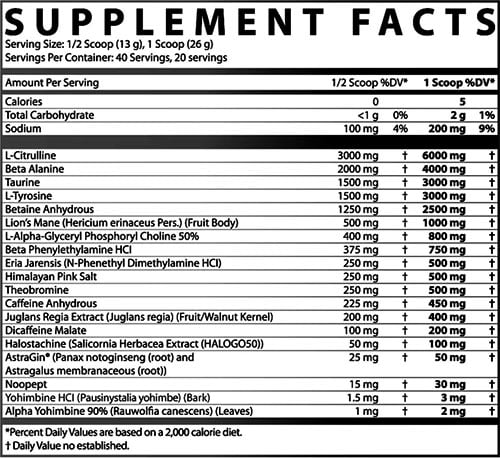 The potent pair of juglans regia and eria jarensis have also gone up to 400mg and half a gram, respectively, and yohimbine and alpha yohimbine have also been bumped to 3mg and 2mg. The hardcore brand has added a handful of ingredients, too, pushing the high-stimulant experience even further with 800mg of alpha-GPC, 100mg of halostachine, and 500mg of theobromine. Lastly, the non-stimulant areas have been increased, with 50% more citrulline for pumps at a respectable 6g, and beta-alanine at 4g for performance.
Again, Apollon Nutrition does frequently reformulate its signature supplements, like Assassin, although we can't recall the last time it's made this many changes to its highest stimulant pre-workout. Assassin V8 has been teased and hyped for several months, and now we can say it was worth the wait as it looks like a hard-hitting step up from V7, and it is going to be available this Friday over at apollonnutrition.com for $64.95 for a tub of 20 servings.