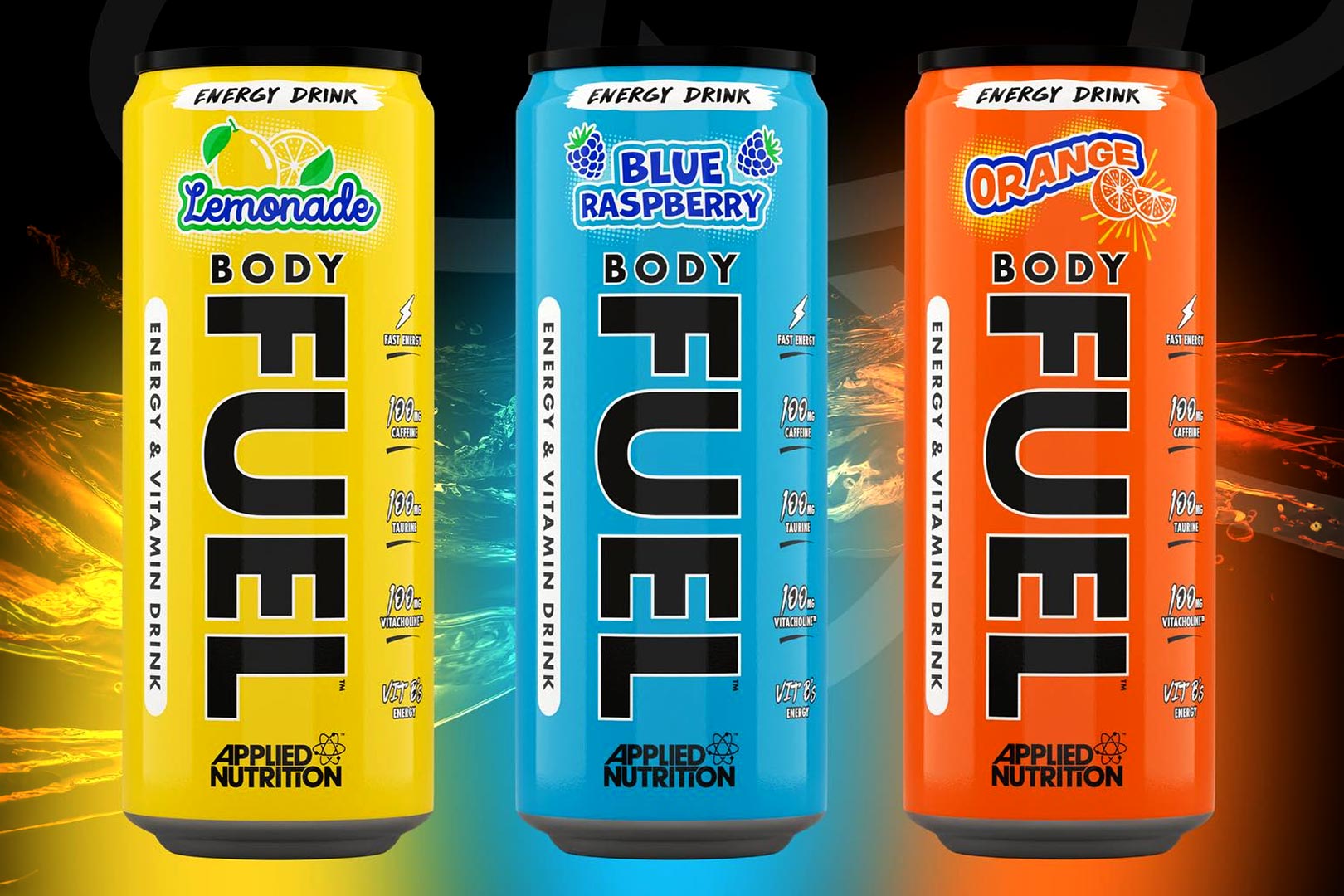 Bodyfuel is Applied Nutrition's hydration beverage, packed full of electrolytes to support hydration and performance, with a bit of B vitamins and BCAAs, and it's nutritionally friendly, featuring no sugar or carbohydrates and just five calories. The UK sports nutrition giant has created a spin-off of that product in a similar strategy to the popular Prime, as there is now Bodyfuel Energy Drink alongside the Bodyfuel hydration drink.
Applied Nutrition's Bodyfuel Energy Drink is a carbonated and canned beverage, coming in a small and compact 330ml can, and instead of being primarily about supporting hydration like the original Bodyfuel, this is about energy and focus. The energy drink spin-off of Bodyfuel comes with a blend of B vitamins, a light 100mg of taurine, 100mg of VitaCholine branded choline bitartrate for focus, and caffeine, also at 100mg.
The Bodyfuel Energy Drink is more of an everyday, anytime, every situation energy beverage, basically something you can have whenever you need a boost in energy, such as work, gaming, study, or general day-to-day. It features the same branding as the Bodyfuel hydration drink with all-over color, and it has debuted in three classic flavors, all having absolutely no calories at all, in Blue Raspberry, Orange, and Lemonade.