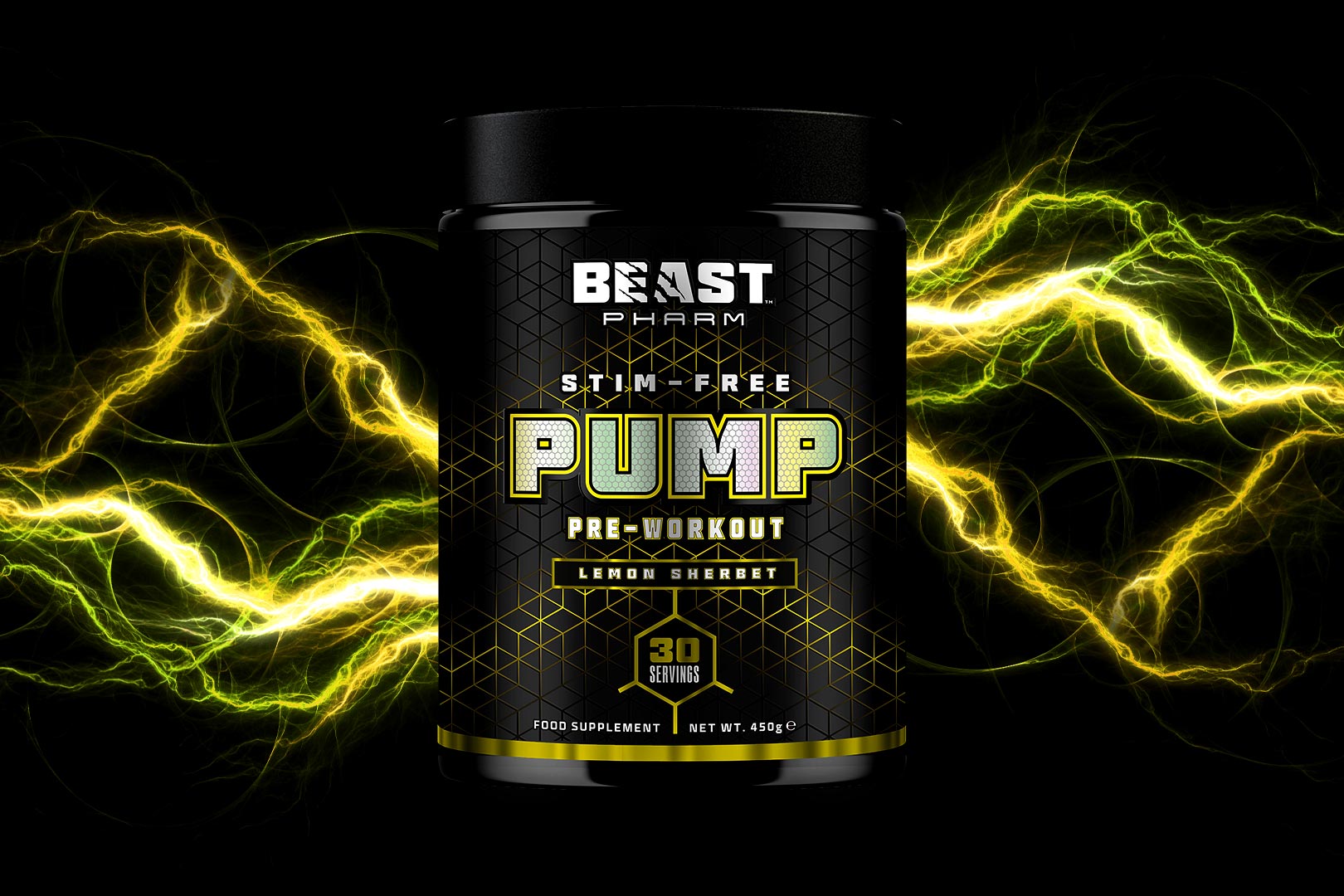 Yesterday, we had Eddie Hall's stimulant-powered pre-workout Stim in headlines from his upcoming brand Beast Pharm, and today, the information continues to roll in with the spotlight being on the stimulant-free and stackable pump pre-workout Pump. While Stim is primarily about enhancing energy and focus, with a bit for pumps and performance, Beast Pharm Pump is all about improving muscle pumps, and it stacks with Stim.
Eddie Hall's Beast Pharm Pump comes with seven different ingredients or six pump-powering components, and the ever-present AstraGin, included at an effective 50mg a serving to optimize absorption and, in turn, elevate the efficacy of the supplement. Alongside the premium and proven feature are six familiar pre-workout ingredients squeezed into a reasonably sized 15g serving.
The formula powering Beast Pharm Pump starts with a huge 8g of pure citrulline, not citrulline malate or anything like that, straight citrulline, which is definitely on the higher side compared to the many other pre-workouts that utilize the component. Next is a gram of taurine, 2g of betaine, 250mg of pine bark, 300mg epicatechin, and another 300mg of the branded CellFlo6, again, with everything rolling together for better pumps.
Eddie Hall and Beast Pharm are launching their fresh new family of sports nutrition supplements next week on Monday, or to its VIP members a day early, at the end of this week on Sunday. You'll be able to grab the pump pre-workout Pump in the UK through beastpharm.com alongside Stim, Hydro, and Recover, packing a robust 30 servings a tub in the same two tubs as Stim to make it even easier to stack in Sour Cherry and Lemon Sherbet.