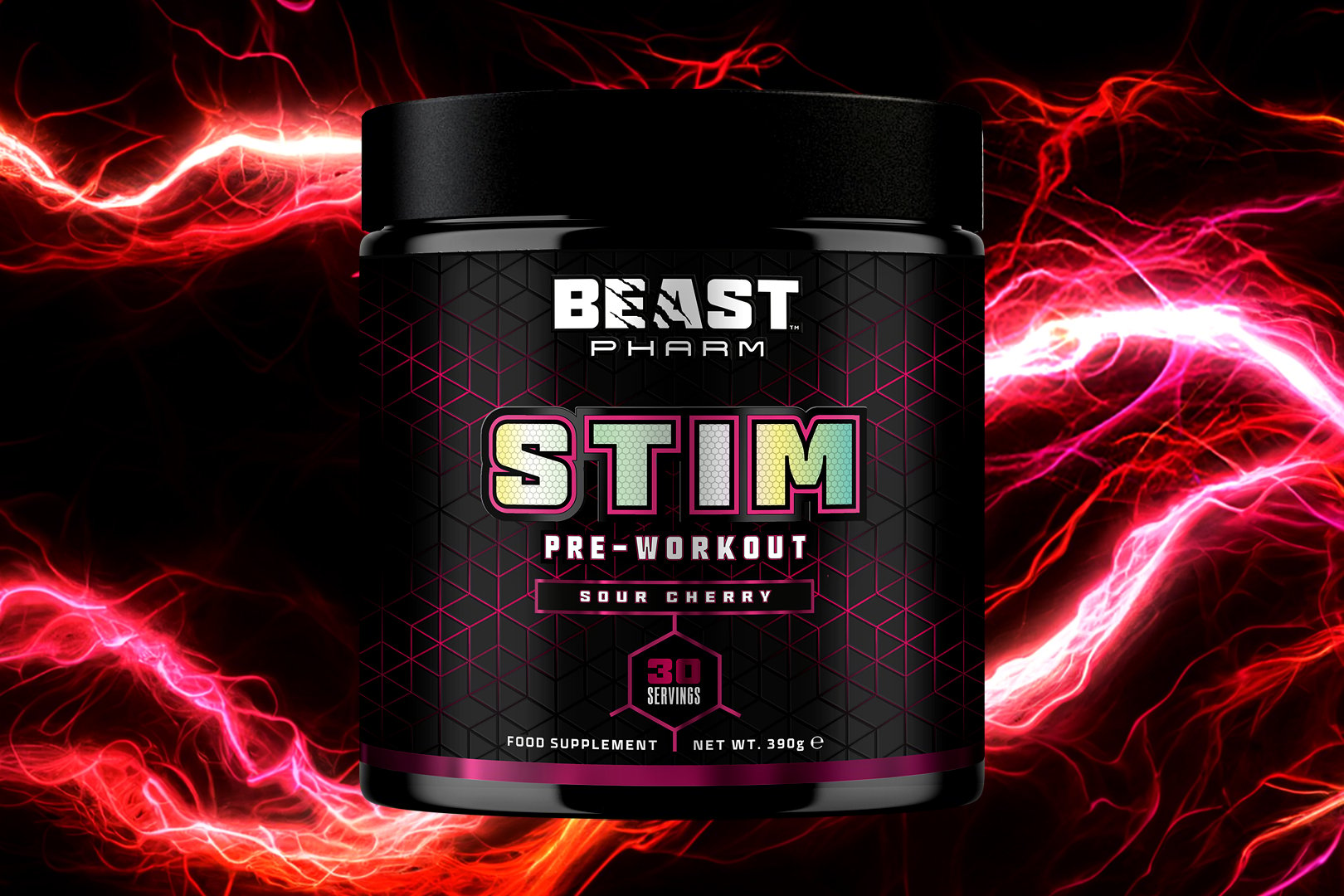 Stim is the straightforward name of Eddie Hall and Beast Pharm's upcoming stimulant-powered pre-workout, and while the name suggests it is an all-out stimulant supplement, there are a few other components in the mix for a broader blend of benefits. Beast Pharm's Stim does have its fair share of stimulants and is built around intense energy and focus, but it also has some ingredients to support and improve muscle pumps and performance.
Taking care of the non-sensory benefits in Beast Pharm's stimulant-backed pre-workout Stim is citrulline malate at 6g for muscle pumps; then, to ramp up endurance and performance, there is a full 3.2g of the ever-present beta-alanine. The stimulant portion of the supplement has a lot more to it, although again, it's all in the name, and you couldn't call a pre-workout Stim without that being the most prominent part of the experience.
Driving the energy and focus in Eddie Hall and Beast Pharm's Stim pre-workout is a gram of tyrosine, 200mg each of juglans regia and sausage tree extract (another name for kigelia africana), 300mg of juniper berry, and a reasonably strong 300mg of caffeine. The product should have no trouble packing a punch, and it can be used alongside the brand's other pre-workout Pump, which is stimulant-free and built specifically for pumps.
Beast Pharm is making its official debut this coming Sunday in Eddie Hall's home country of the UK, with four separate supplements, one of those being the comprehensive but mostly stimulant-focused pre-workout Stim. The product will be available in tubs of the usual 30 servings in Sour Cherry and Lemon Sherbet flavors, and it'll be arriving alongside the brand's other pre-workout Pump, the intra-workout Hydro, and post-workout Recover.