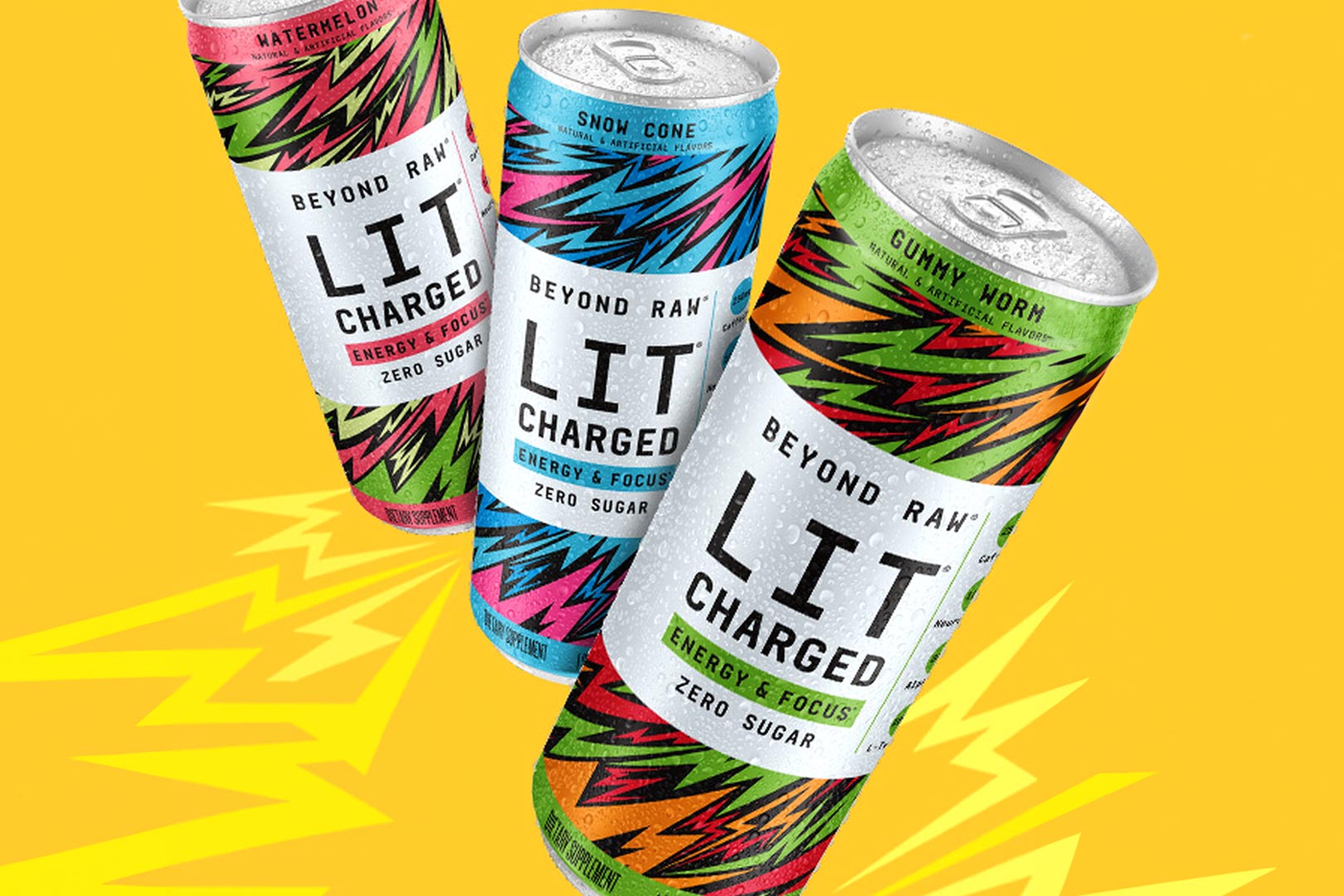 GNC's premium, reputable, and exclusive sports nutrition brand Beyond Raw has introduced a completely new beverage to go alongside its already available and admittedly great-tasting Lit On-The-Go and fat-burning energy drink Burn MF. The product is Lit Charged, which is more of an everyday nootropic drink, similar to the likes of C4 Smart Energy, Nerd Focus, and the supremely effective Gorilla Mind Energy Drink.
Beyond Raw's Lit Charged brings together a short selection of energy and focus-supporting ingredients to effectively increase energy and enhance focus whenever and wherever you are. The formula behind the energy drink, ideally suited for things like study, gaming, work, and day-to-day productivity, includes a gram of n-acetyl l-tyrosine, 100mg of the proven NeuroFactor, 300mg of alpha-GPC, and a rather strong 250mg of caffeine.
The Lit Charged energy drink is right in line with C4 Smart Energy, as that too features n-acetyl l-tyrosine, a premium nootropic component in Cognizin, and caffeine, but at a 20% lighter 200mg. The product is clearly designed to be that more nootropic-style alternative to Beyond Raw's Lit On-The-Go and Burn MF beverages. It also fits right in as the brand's energy drink for those looking to more moderately elevate energy and enhance focus instead of power energy and performance for a workout.
Beyond Raw's Lit Charged is available in GNC's many physical retail locations as well as online through gnc.com at $29.99 for a case of a dozen sleek 12oz cans in Gummy Worm, Snow Cone, and Watermelon flavors. Being a sports nutrition specialist, the brand has kept the nutrition of the product to a minimum, giving you energy, focus, and flavor without too many macros at no sugar, only 3g of carbohydrates, and ten calories.