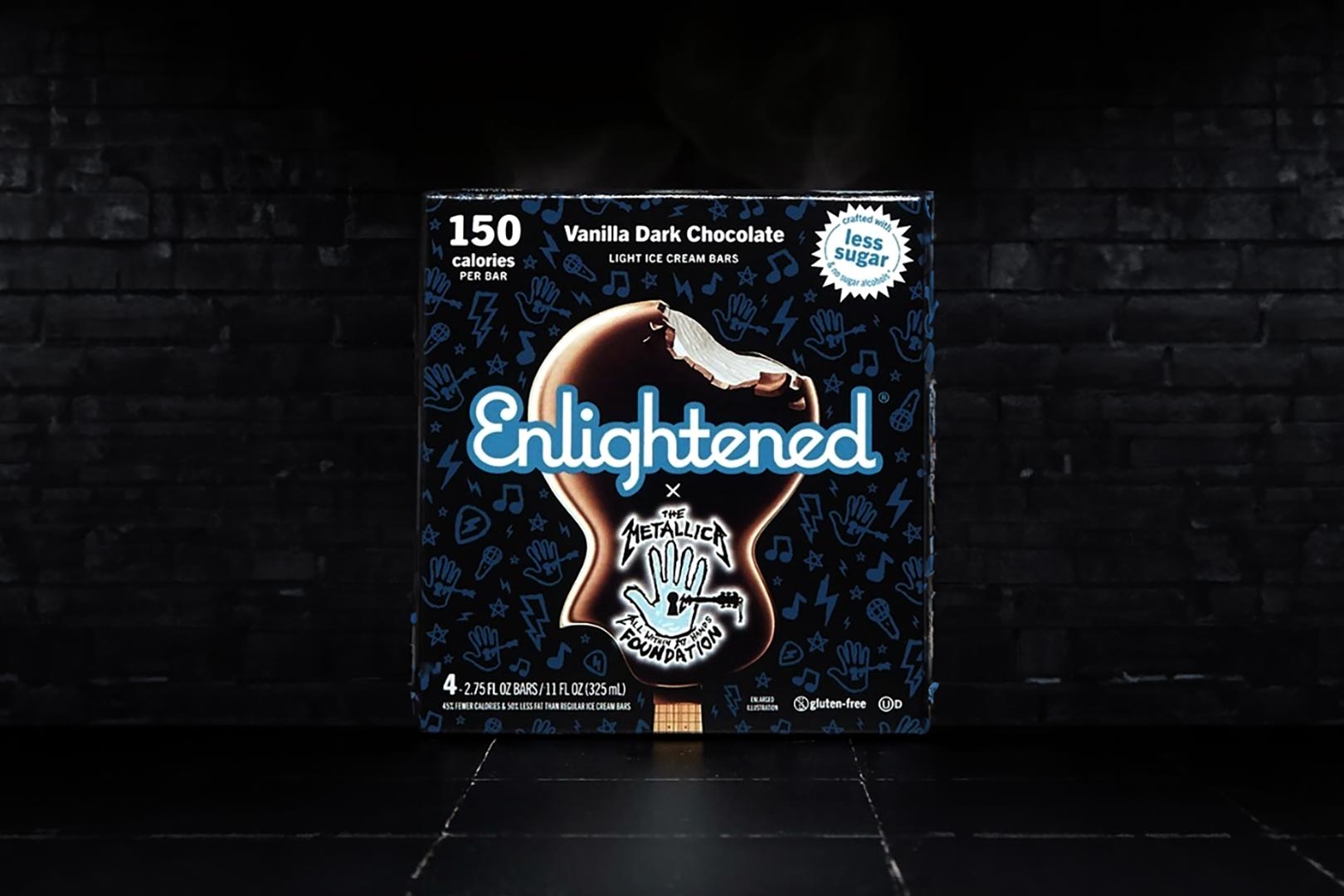 Frozen functional specialist Enlightened has one of the most delicious selections of ice creams and various other frozen treats, all without the guilt, like its Sea Salt Caramel Ice Cream Bar with 12g of net carbohydrates and 80 calories. The brand has introduced an extension of that type of product, the Enlightened Ice Cream Bars, and as obscure as it sounds initially, there is a reason and a good story behind it all.
Enlightened has released a guitar-shaped Vanilla Dark Chocolate Ice Cream Bar, which is indeed ice cream on a stick, with the stick having guitar strings drawn on it and the ice cream at the end shaped like a guitar. The treat has smooth vanilla ice cream inside, wrapped in decadent dark chocolate, providing 9g of net carbohydrates, the same amount of fat at 9g, a small 5g of protein, and a calorie count of 150.
There is a reason Enlightened's Vanilla Dark Chocolate Ice Cream Bar is shaped like a guitar; it's because it is in partnership with the food insecurity-fighting foundation All Within My Hands, from the legendary metal band Metallica. A portion of the proceeds from the product will go straight to that foundation, but it is only available for a limited time at major supermarkets like Sprouts, Safeway, Wegmans, and ShopRite.