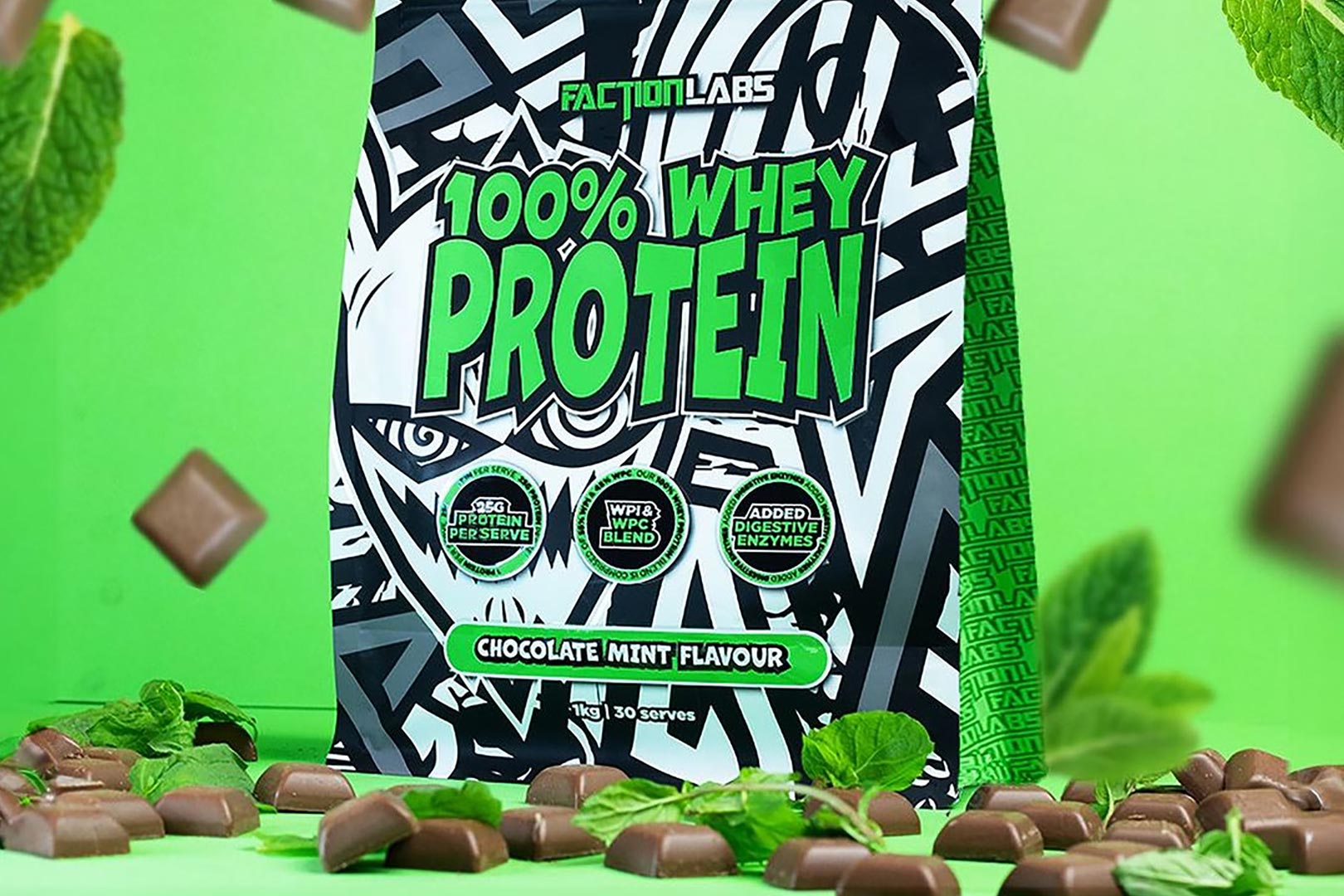 Faction Labs in Australia recently released its first-ever protein powder straightforwardly named 100% Whey Protein, relying on a blend of whey isolate and concentrate to provide a typical 25g of protein per serving. The brand is rolling out the product in six different flavors, with Chocolate Creme, Vanilla Bean, Chocolate Fudge, Chocolate Mint, Strawberry Swirl, and Banana Lolly, and if you're interested in trying any of those, there is now a way you can do that without paying absolutely anything.
On Faction Labs' website, there is a listing for a single-serving sample sachet of 100% Whey Protein in any of the six flavors mentioned. The highly impressive part about the listing is that you can order one sachet in the taste of your choice, and you won't pay anything, which includes any cost for shipping. Again, it is a great way for fans of the brand and those new to it to try its recently released protein powder, and genuinely, you won't pay a thing, which is not something you see often.
Some important points worth highlighting include the hard limit of one free sachet; if you add more to your cart, you'll be charged full price. You won't be able to place several individual orders to game the system, as Faction Labs has outlined that anyone attempting to get more will have their order canceled and be banned from the website. Lastly, and this is an obvious one, being that the brand is in Australia, the 100% Whey Protein sample opportunity is exclusive to those in the country.