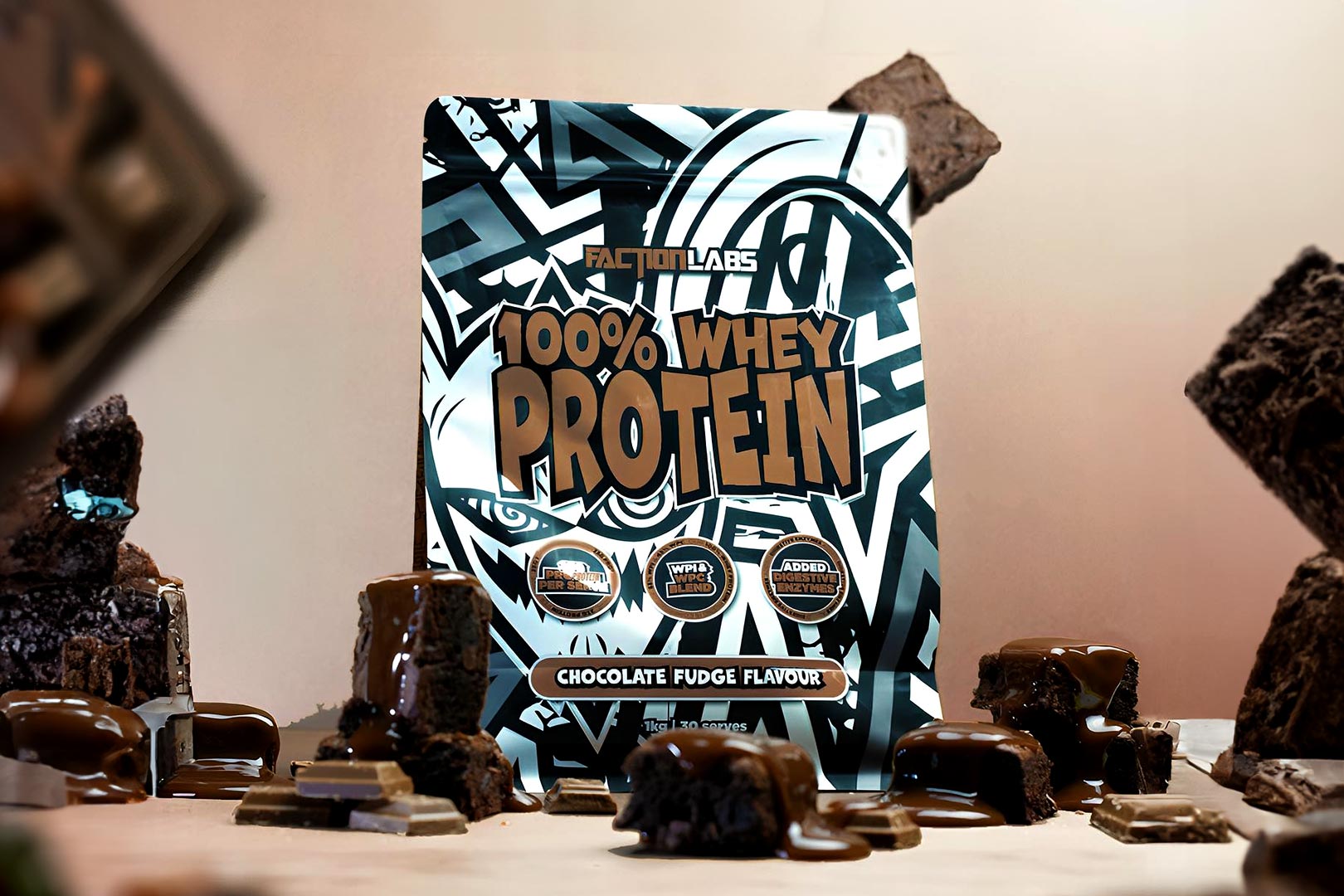 Australian sports nutrition competitor Faction Labs is about to get into one of the most saturated categories out there if you don't include Cougar Juice, an entirely collagen-powered supplement. The eye-catching and always well-presented brand has unveiled its upcoming, mainstream-level protein product in 100% Whey Protein, and from what we can tell, it is as traditional as it appears and as the name "100% Whey Protein" suggests.
Faction Labs' straightforwardly named 100% Whey Protein provides the usual 25g of protein a serving from a blend of premium and fast-absorbing whey isolate and the more common whey concentrate. While we haven't seen the other numbers making up the supplement's nutrition profile, we're guessing they'll be pretty lean with the whey isolate and concentrate sources, maybe around one or two grams of carbohydrates and fat.
In addition to the muscle-building macros, 100% Whey Protein from Faction Labs pairs the protein and lean carbohydrates with a blend of enzymes to improve and enhance digestion. Like many other sports nutrition brands in Australia, Faction is rolling out its protein powder in far more than a typical set of flavors, with six in Chocolate Creme, Vanilla Bean, Chocolate Fudge, Chocolate Mint, Strawberry Swirl, and Banana Lolly.