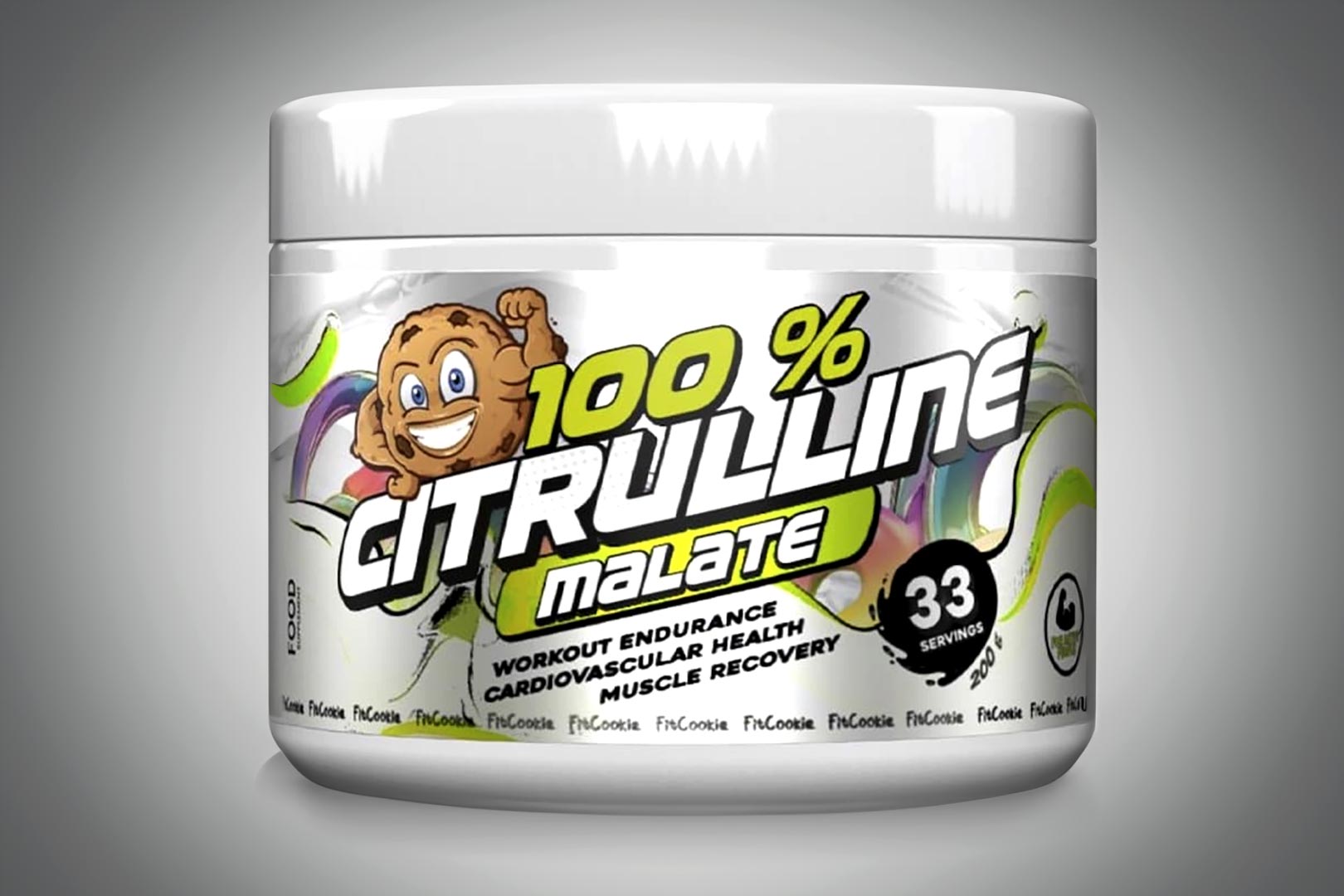 Fit Cookie is a retailer in the UK that carries all sorts of sports nutrition brands, including many of the big names in the region, such as the ABE innovator, Applied Nutrition, the reputable Alpha Neon, and DNA Sports. The supplement store also has its own line of products, covering pre-workout with Daily Pre-Workout and the CNP collaboration Stim Cookie, plus the amino cocktail EAA, and joining the list this month is the bulk offering, 100% Citrulline Malate.
This isn't the first standalone supplement from Fit Cookie; there is already 100% Creatine Monohydrate on the market, which is a bulk unflavored creatine monohydrate, and 100% Citrulline Malate is relatively the same. The product features only pump-supporting citrulline malate but not at the usual 2:1 ratio of citrulline to malic acid. Fit Cookie's effort gives you 4.8g of citrulline malate in a 6g serving, and of that, 4.8g, 2.7g is straight citrulline, so closer to 1:1 than 2:1.
Fit Cookie's 100% Citrulline Malate is, of course, available directly from the retailer's online store over at fitcookie.co.uk, and it's priced as low as you'd want a standalone citrulline malate supplement to be, at £14.99 (18.69 USD) for a tub of 33 servings.