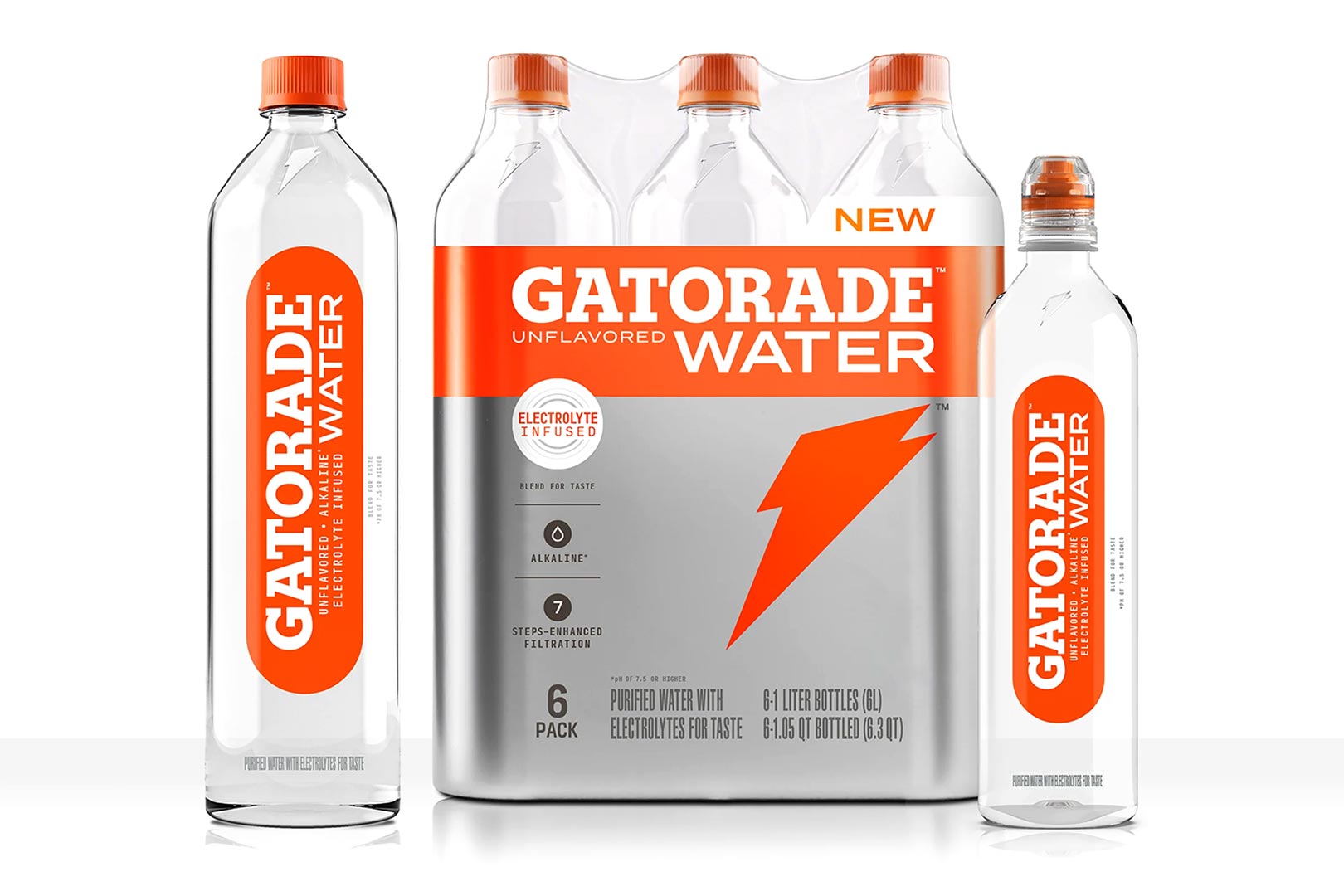 Competition, as well as innovation in the hydration space, has been increasing these past few months, with completely new supplements, well-flavored drinks, formats, formulas, and everything in between. The fast pace isn't just coming from younger, more agile brands; well-established companies are also picking up speed, with hydration giant Gatorade announcing something in the area of innovation, introducing Gatorade Water.
Similar to Gatorade's signature sports drinks, Gatorade Water is infused with a selection of essential electrolytes to support and improve hydration and performance. The water itself is not flavored, straight-quality alkaline water that's gone through a strong seven-step filtration process and has an enhanced pH level. It's functional water, combining that familiar bottled water format and hydration benefit Gatorade is well associated with.
Gatorade Water will go alongside the many other hydration-supporting beverages the long-running brand has on the market, from the flagship Gatorade Thirst Quencher, Gatorade Fit, and the rapid rehydration product Gatorlyte, that's excluding its non-hydration offerings like Fast Twitch and Gatorade Zero with Protein. Gatorade Water is not available for purchase at the moment, with the company planning to roll it out early next year.