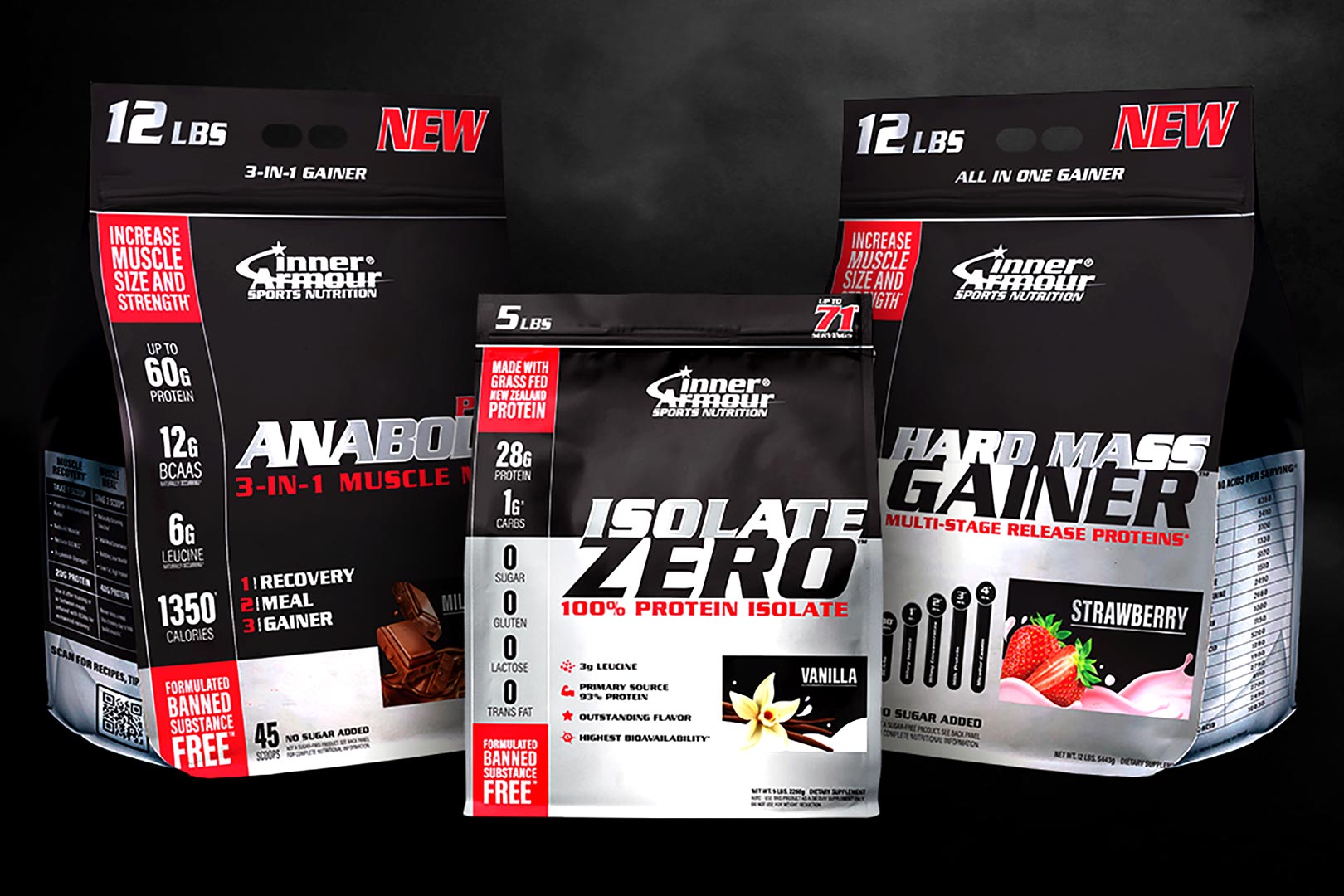 Inner Armour is a sports nutrition company that has been around for almost two decades, starting back in 2005 and finding incredible success internationally, as well as building a strong presence in the major North American market. In more recent years, we haven't seen the brand as much, if at all, although Inner Armour is coming back stronger than ever after going through a change in ownership that occurred during the pandemic.
Inner Armour is currently and gradually building out its catalog, which you can see in complete detail on its website at innerarmour.com. The company is based out of Canada and is vertically integrated, where it manufactures all of its own supplements. Inner Armour is already, once again, selling its line of products to countries around the world, and it covers plenty of categories, making it easy to stack with whether you're just getting a protein supplement or a single-ingredient offering.
The list of products available from Inner Armour includes the blend-style protein powder Whey Protein Matrix, the high-powered mass gainer Anabolic Peak, and the fruit-flavored Isolate Zero, relying entirely on premium whey isolate. There are, of course, plenty of non-protein supplements in BCAA Peak, Amino Blitz, the fat burner Shred Factor, and standalones, such as Creatine Monohydrate, Glutamine, and CLA 1000.
Basically, Inner Armour is back, not that it ever really left, and it is looking stronger than ever with plenty more up its sleeve than the extensive selection of black-branded products it has on the market. Again, you can head to innerarmour.com to get a closer look at everything the brand has to offer, and you can purchase directly from Inner Armour through there at some reasonable prices, like 5lbs of Whey Protein Matrix at $72.99.