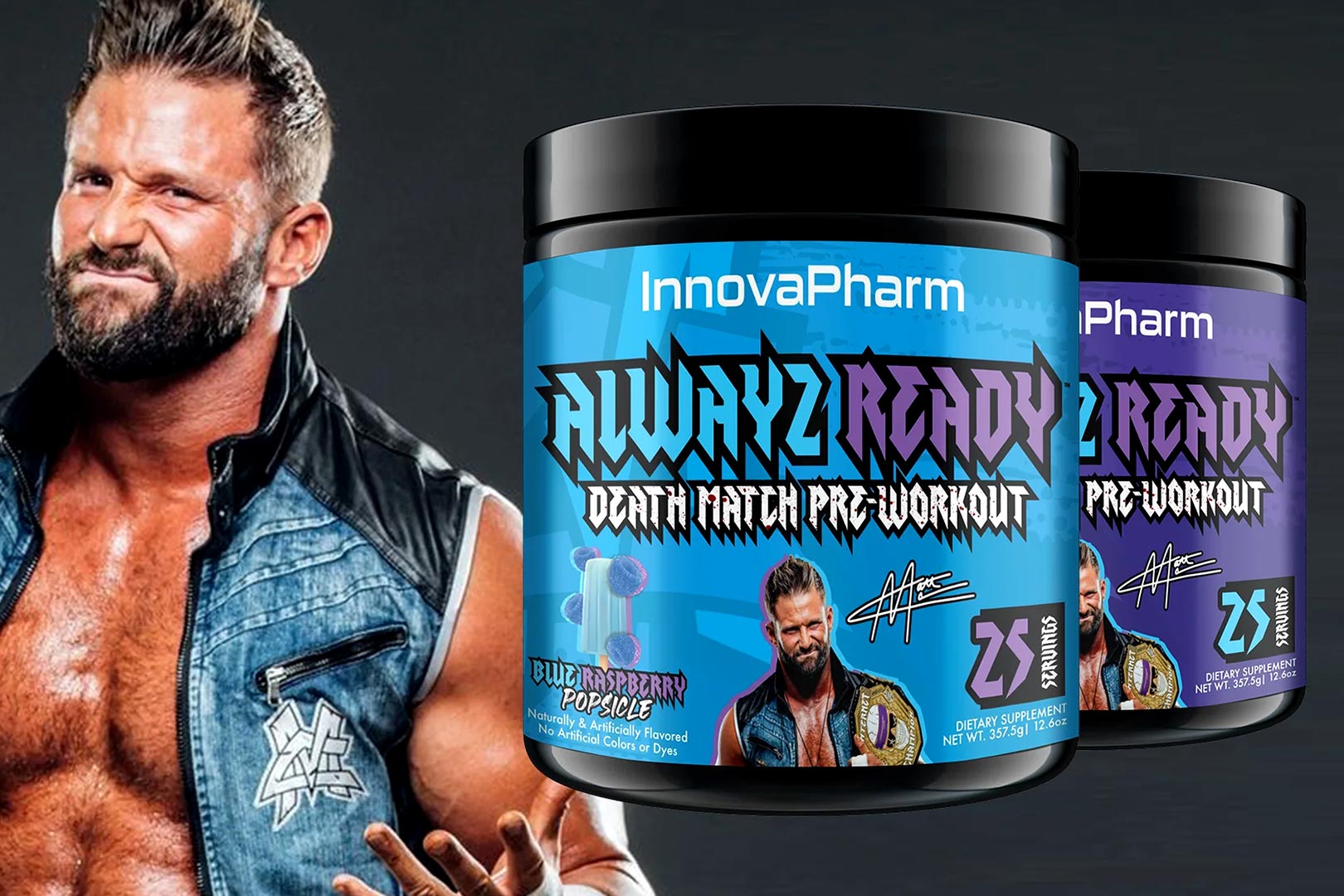 At the Arnold Sports Festival this year, InnovaPharm announced a collaboration with professional wrestler Matt Cardona from Impact Wrestling, also known as Zack Ryder, in his one-and-a-half decades with the WWE. The two came together to create a special edition pre-workout named Alwayz Ready, and six months later, it seems as though the supplement is officially being released through InnovaPharm's website.
InnovaPharm and Matt Cardona's Alwayz Ready pre-workout is a complete and comprehensive product packed full of ingredients to support all of your core pre-workout benefits, starting with energy and focus. The brand has included a gram of tyrosine and 300mg of alpha-GPC for the focus portion, 100mg each of theanine and theobromine, and driving the energy effect in the supplement is 375mg of caffeine.
Filling out the rest of the Alwayz Ready formula is a sizeable 6g of pure citrulline for pumps, then driving home performance and endurance in the product is 3.2g of beta-alanine and the only premium component in the supplement with elevATP at 150mg a serving. Again, the product covers all of the core bases or effects of a pre-workout, and it comes in two flavors: Matt Cardona's and Pina Colada Blue Raspberry Popsicle.
InnovaPharm has added its Matt Cardona pre-workout collaboration to its online store at innovapharm.com where you'll pay $49.99 before any discount, and that is for a tub of 25 servings, with shipping rate of $4.99 that applies to all domestic orders.