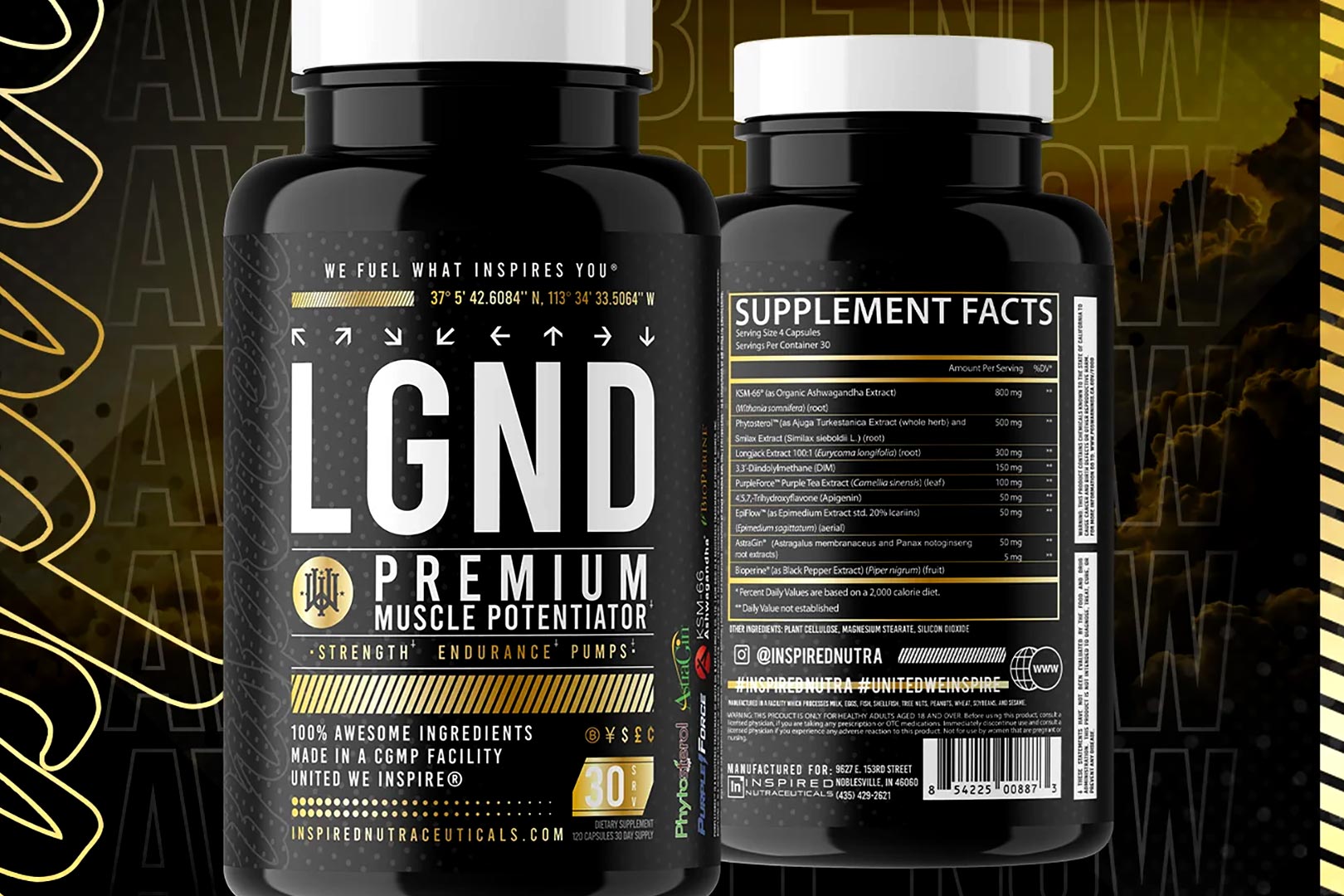 LGND is Inspired's multi-benefit sports nutrition supplement that always brings together ingredients to support muscle building, weight management, and performance, making it an ideal addition to stacks of all purposes and goals. The product has evolved over the years, getting its most recent revamp in 2021, where it added PurpleForce and longjack; now, here in 2023, the reliable LGND is being reformulated once more.
Inspired's latest iteration of LGND has all of the same goals and intentions, looking to support muscle building, performance, endurance, strength, energy, mood, and weight loss. The ingredients driving those effects are slightly different this time around, although there are plenty of components that have been maintained, including the sizeable 800mg of the heavily researched KSM-66 high-quality ashwagandha, the same 300mg of longjack, and 100mg of the PurpleForce purple text extract.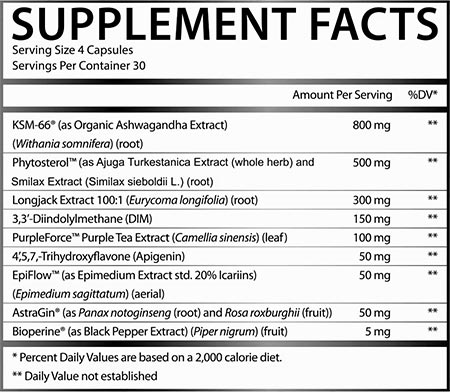 Where the changes come in for Inspired's newest LGND is that horny goat weed, Cocoabuterol, and Laxosterone laxogenin have been removed. In their place are several similar-minded ingredients to comprehensively support the versatile benefits of the product in 50mg of EpiFlow epimedium extract, 150mg of DIM, another 50mg of the increasingly popular muscle builder apigenin, and half a gram of Phytosterol, a blend of the turkesterone source ajuga turkestanica and smilax extract.
You can head over to Inspired's official online store to purchase the new and improved LGND, again, now featuring several ingredients to further support weight management, muscle building, and performance, such as apigenin and Phytosterol. The updated supplement is right around its predecessor's price of $69.99, although you can drop that with any of the brand's ongoing ambassador coupons by 10%, taking it down to $62.99.