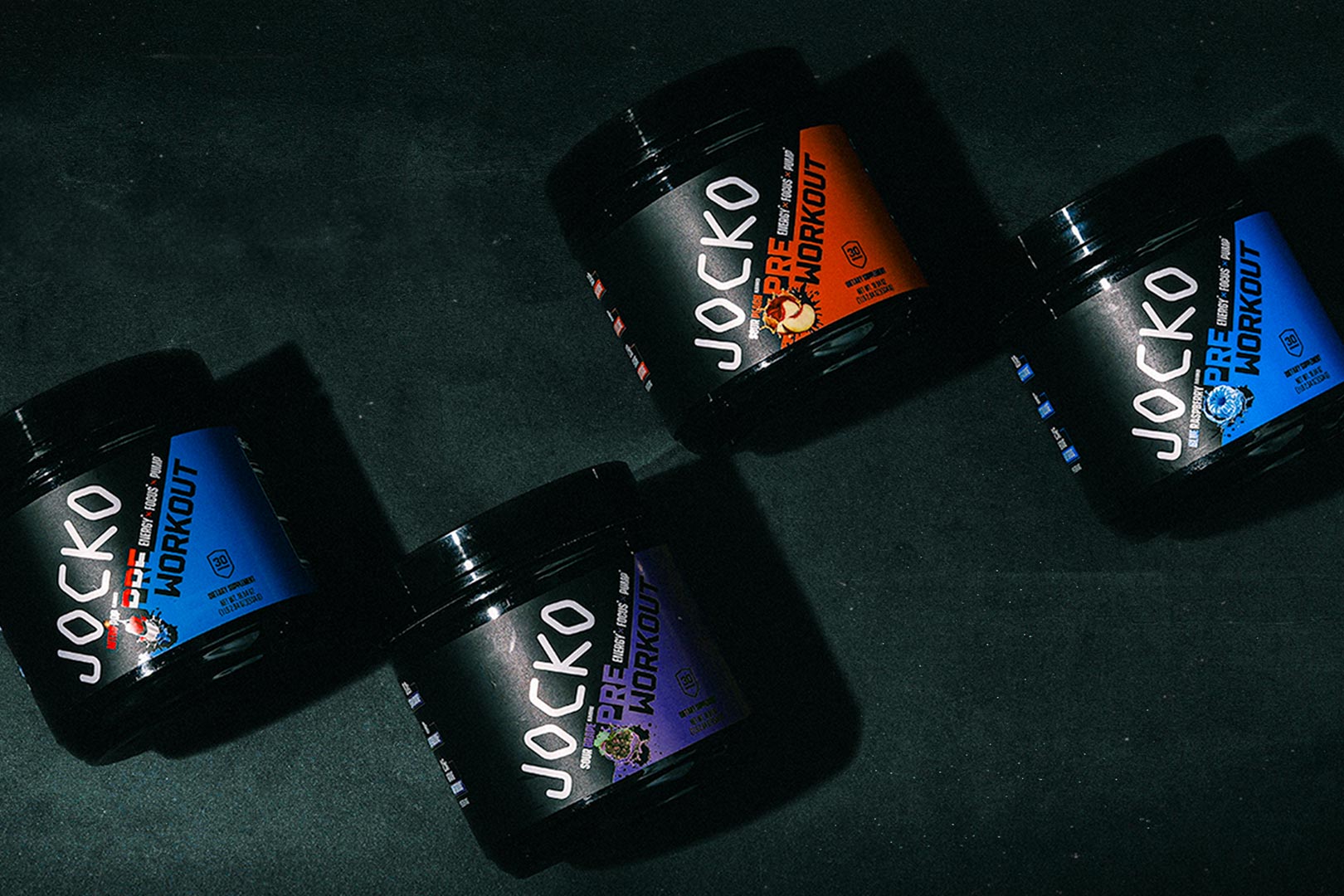 Jocko Fuel, the brand behind the delicious family of protein supplements named Jocko Molk and the popular Jocko Go energy drink, has introduced its first real comprehensive pre-workout, aptly named Jocko Pre-Workout. Brands tend to go in one of two directions in their flagship competitors for this category with a wide variety of ingredients or a simpler set of components at robust dosages, and Jocko has gone with the latter.
Jocko Pre-Workout brings together a balanced set of ingredients to support all of the core pre-workout benefits in energy, focus, pumps, and performance. The supplement has about one to three components supporting each of those benefits, with a solid 6g of pure citrulline, 2.5g of betaine, and 3.2g of beta-alanine to drive better performance and improve muscle pumps.
On the stimulating side of Jocko Pre-Workout, you get half a gram of acetyl-l-carnitine, 50mg of theobromine, 25mg of Dynamine, and a reliable 200mg of natural caffeine. Those ingredients, as well as the citrulline, betaine, and beta-alanine, leave open the possibility to double serve the supplement, getting you 400mg of caffeine and a pump-powering 12g of citrulline. However, Jocko Fuel does direct a maximum of one, and doubling would bring the product down from 30 to 15 servings a tub.
Jocko Pre-Workout has hit the market in four flavors, with Nitro Pop, the sour recipes Sour Grape and Sour Peach, and one of the most traditional tastes when it comes to pre-workouts in Blue Raspberry. The brand has priced the supplement reasonably at $44.95, which works out just under $30 at $29.96 if you want to compare its value to a pre-workout with 20 servings, and you can save 10% if you subscribe to receive a tub every month.