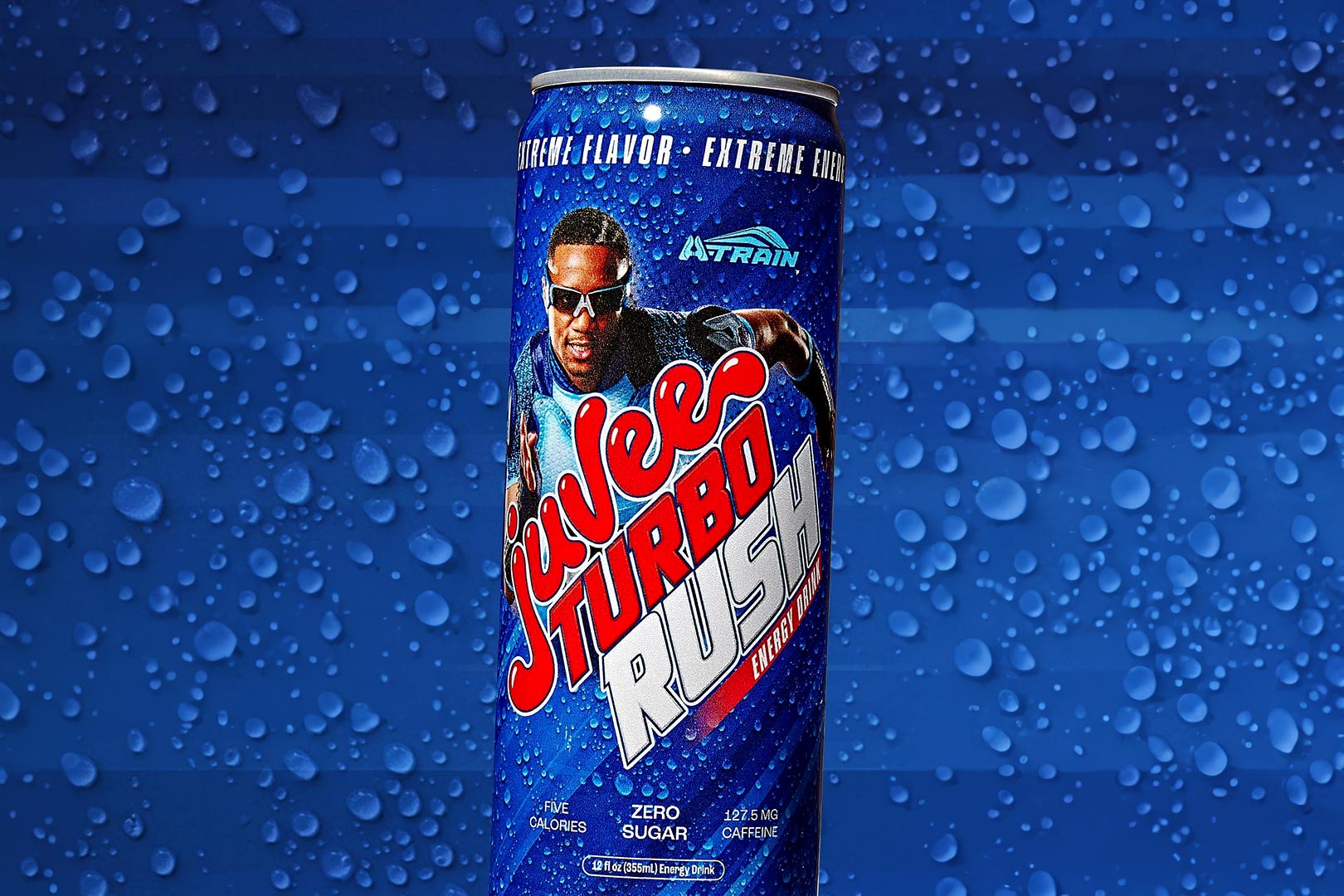 In season three of the hit Amazon Prime series The Boys, one of the key characters in Reginald Franklin, known by his superhero name A-Train, sponsored a fictional energy drink themed around himself and his highspeed superpower. In The Boys, the beverage was called Turbo Rush, and it was purely for the universe of the show, although in the lead-up to the spin-off series, Gen V, someone has made that energy drink a reality.
The team over at Juvee has partnered with the convenient delivery company Go Puff, taken the concept of Turbo Rush, and made it into an actual product you can get your hands on and drink. We've got a glimpse of the special edition beverage in the image above, featuring A-Train himself on the can, and with all of the signature highlights of Juvee's signature energy drink in no sugar, five calories, and 127mg of caffeine.
There doesn't appear to be any description of what Juvee and Go Puff's Turbo Rush energy drink tastes like, except for the callout around its neck reading "Extreme Energy, Extreme Flavor". That could mean many things; however, if you want to try it, your money won't go to waste. Juvee is giving away Turbo Rush, where you simply grab something from the Gen V collection at Go Puff, including the recent Peachy Mangopuff, and they'll throw a can in for free, but be quick, as the beverage is extremely limited.