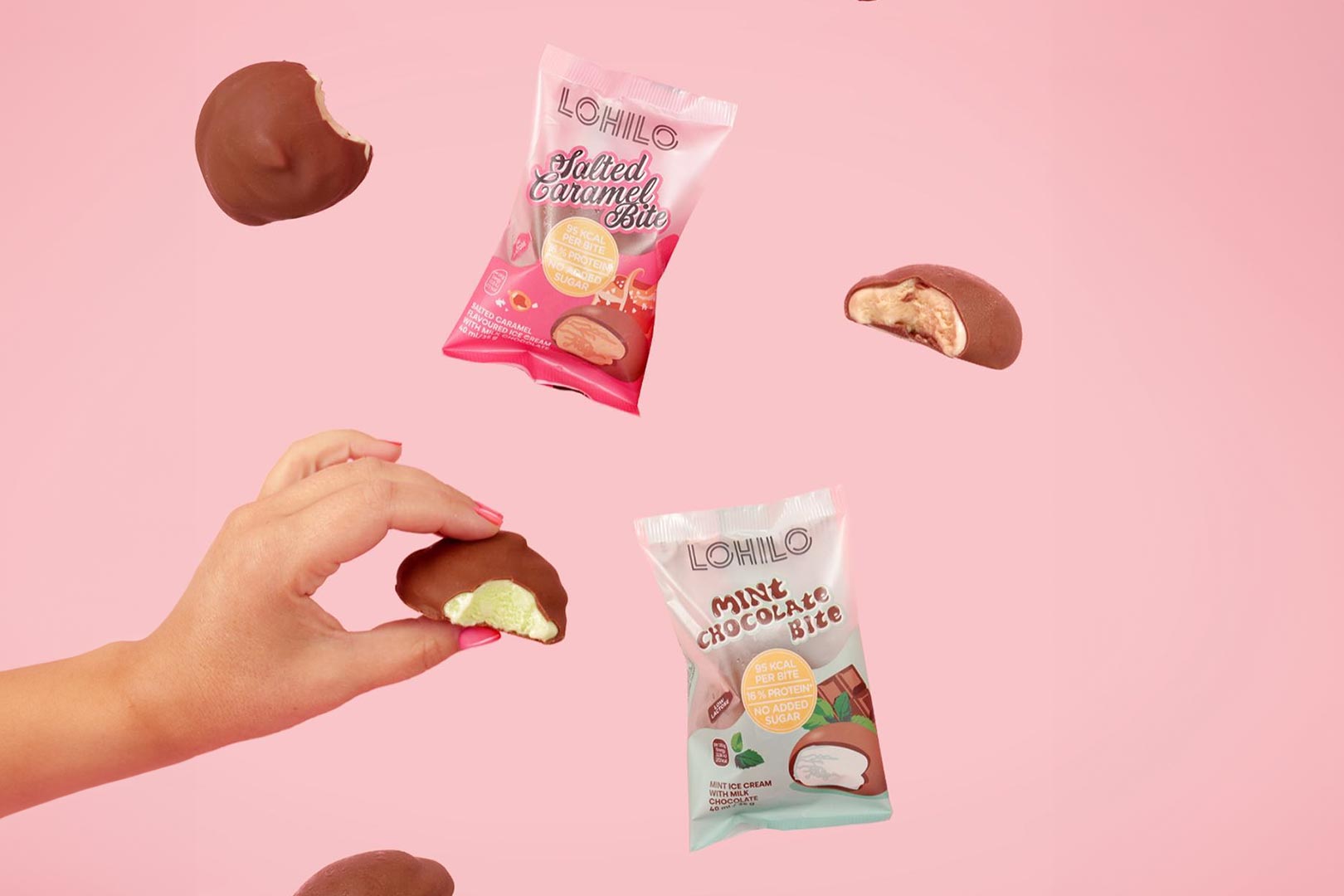 Lohilo in Sweden is known for its delicious selection of functional offerings, not just in snacking formats but beverages, too. The brand has a tasty variety of high-protein, low-sugar ice creams and multi-benefit beverages supporting things like energy, beauty, and recovery. Lohilo has a new product for its functional edible side, and while it is a frozen item, this one is different from its signature pots of sweet and smooth ice cream.
Lohilo has introduced Lohilo Bites, which are bite-sized blobs of creamy vanilla ice cream covered in rich and decadent milk chocolate, resulting in a better-for-you treat you can put away in a single bite, hence the name. Despite sounding and looking damn delicious, the brand stays true to itself and gives Lohilo Bites a light and low nutrition profile with about 5.16g of protein, no added sugar, and a guilt-free snack size 95 calories.
Knowing how incredibly on-point Lohilo's boxes of protein-packed ice cream are, we can only imagine being that much more compact in the bite-sized format; the Lohilo Bites will be another great functional experience from the brand. The product is already making its way out to the grocery specialist ICA in Lohilo's home country of Sweden, and with two delicious flavors to choose from in Salted Caramel and Mint Chocolate.