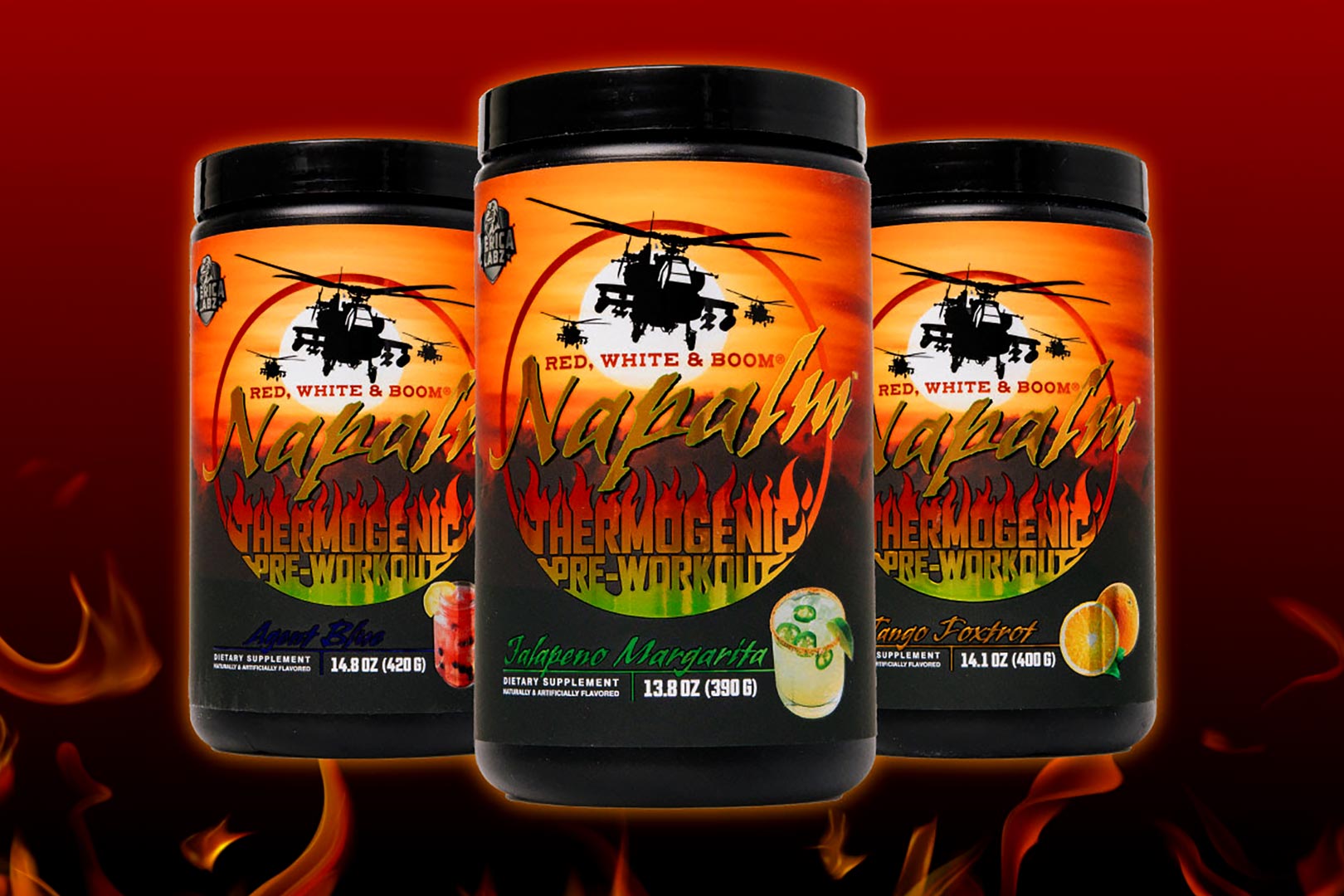 The most 'Merican supplement company on the market, 'Merica Labz, has restocked its hybrid fat-burning pre-workout, Red, White & Boom Napalm Edition, although it has been out of stock for some time, so it is more of a relaunch than a simple restock. There is also a bit of a tweak to the product, not a major change, as it is still a pre-workout built to power performance and support weight loss, but a tweak nonetheless.
'Merica Labz has carried over all of the ingredients and dosages of the previous version of Red, White & Boom Naplam Edition, except one, continuing the pump-enhancing 6g of pure citrulline, 2.5g of betaine, strong 350mg of caffeine, and highly effective half a gram of Mitoburn. Where the change is, the stimulating eria jarensis is no longer in the supplement, and in its place is the similarly potent yohimbine at 3mg.
The returning or restocked Red, White & Boom Napalm Edition pre-workout is available immediately through 'Merica Labz' online store at $54.99 for a tub of 20 maximum servings. There are three flavors to choose from, two of which fans and past users of the supplement will be familiar with in Agent Blue and Tango Foxtrot, and the third is a completely new creation, and a suitably spicey one at that in Jalapeno Margarita.