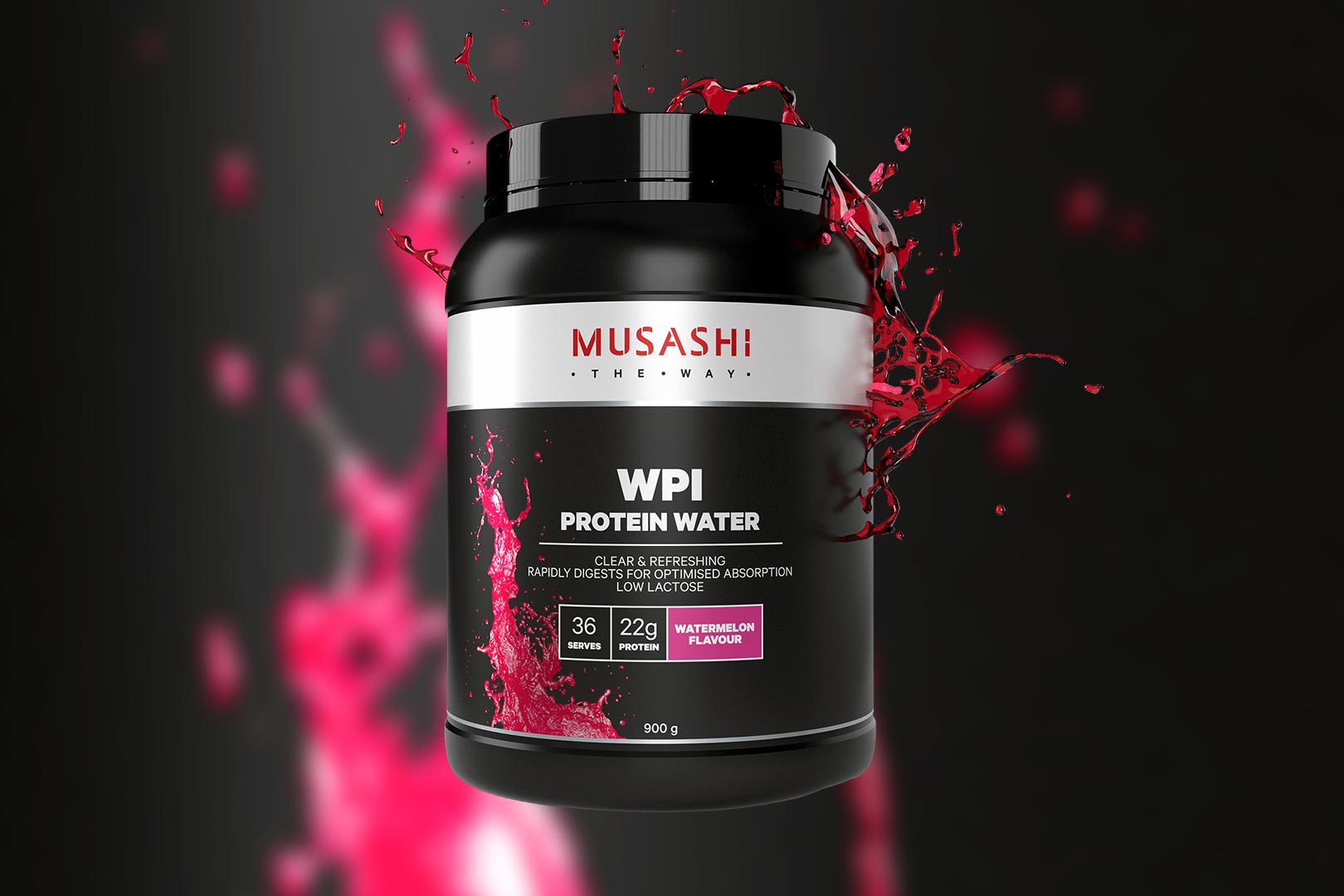 The recently established sub-category of clear protein powder continues to grow as we edge closer to the final quarter of the year; in fact, earlier today, we shared details on Protein World's effort in The Juicy Whey. Legacy sports nutrition competitor Musashi Nutrition, out of Australia, has revealed and released its take on the style, introducing WPI Protein Water in two refreshingly fruity flavors, with Tropical and a classic Watermelon.
Musashi Nutrition's WPI Protein Water sticks to the typical approach of clear protein powder, featuring premium and lean whey isolate to provide about 22g of protein a serving and practically non-existent numbers elsewhere. The rest of the nutrition profile in the supplement keeps the carbohydrates and fat under a gram each at 600 to 800mg and 200 to 300mg, respectively, and ending on a light and lean calorie count of 95.
WPI Protein Water from Musashi Nutrition is out now in its home country of Australia, and again, it comes in two fruity flavors, with Tropical and Watermelon. The supplement is only available in a moderately sized 2lb tub with 36 servings, and directly through the brand's online store, it is priced at a premium of $91.99 (59.47 USD), so you'll be paying significantly more compared to other Musashi proteins for the fruity experience.