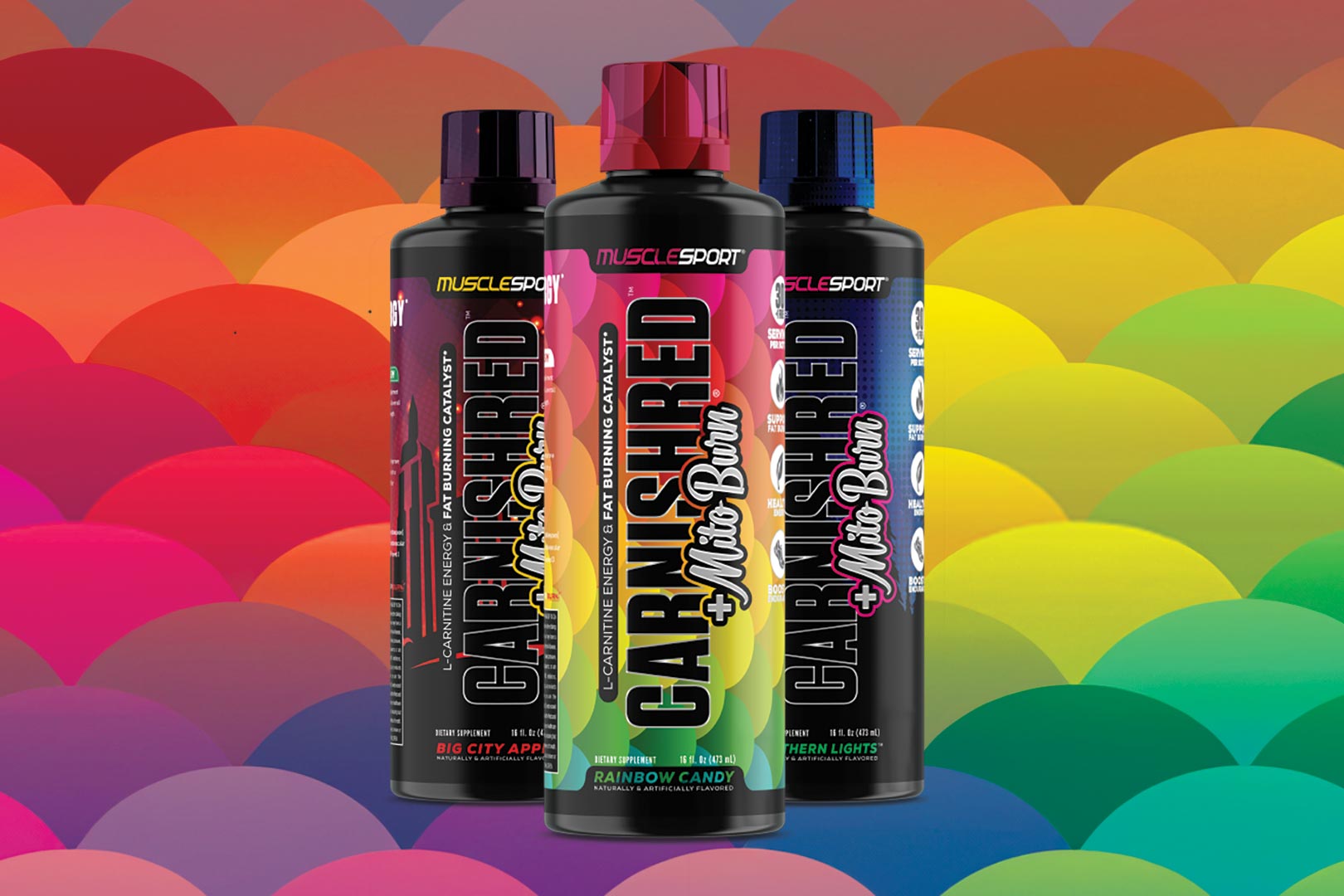 In precisely one week, so Friday of next week, Muscle Sport is launching the weight loss supplement it recently previewed in the CarniShred spin-off CarniShred + Mitoburn, which comes in flavored liquid format. To build interest and excitement, we've got more details on what's actually in the product, as while the name obviously confirms carnitine and the premium and proven Mitoburn, although there is a bit more to it than that.
Muscle Sport's CarniShred + Mitoburn comes with a solid 2g of regular l-carnitine in a single tablespoon serving, and as for the Mitoburn, that has been included at a respectable 250mg. As mentioned, that's not the end, as the brand has thrown in a few other components. Alongside the carnitine and Mitoburn is 15mg of thermogenic-enhancing GBB, 1.5mg of premium ingredient in CapsiAtra, and 5mg of CaloriBurn grains of paradise.
There are plenty of carnitine liquid supplements out there, and even some that add other ingredients to further support and enhance weight loss. Muscle Sport's CarniShred + Mitoburn might be one of the most complex liquid carnitines we've come across, especially with the premium components Mitoburn, CapsiAtra, and CaloriBurn. Again, the product will be hitting the market on Friday of next week over on Muscle Sport's online store, in Big City Apple, Nothern Lights, and Rainbow Candy flavors.