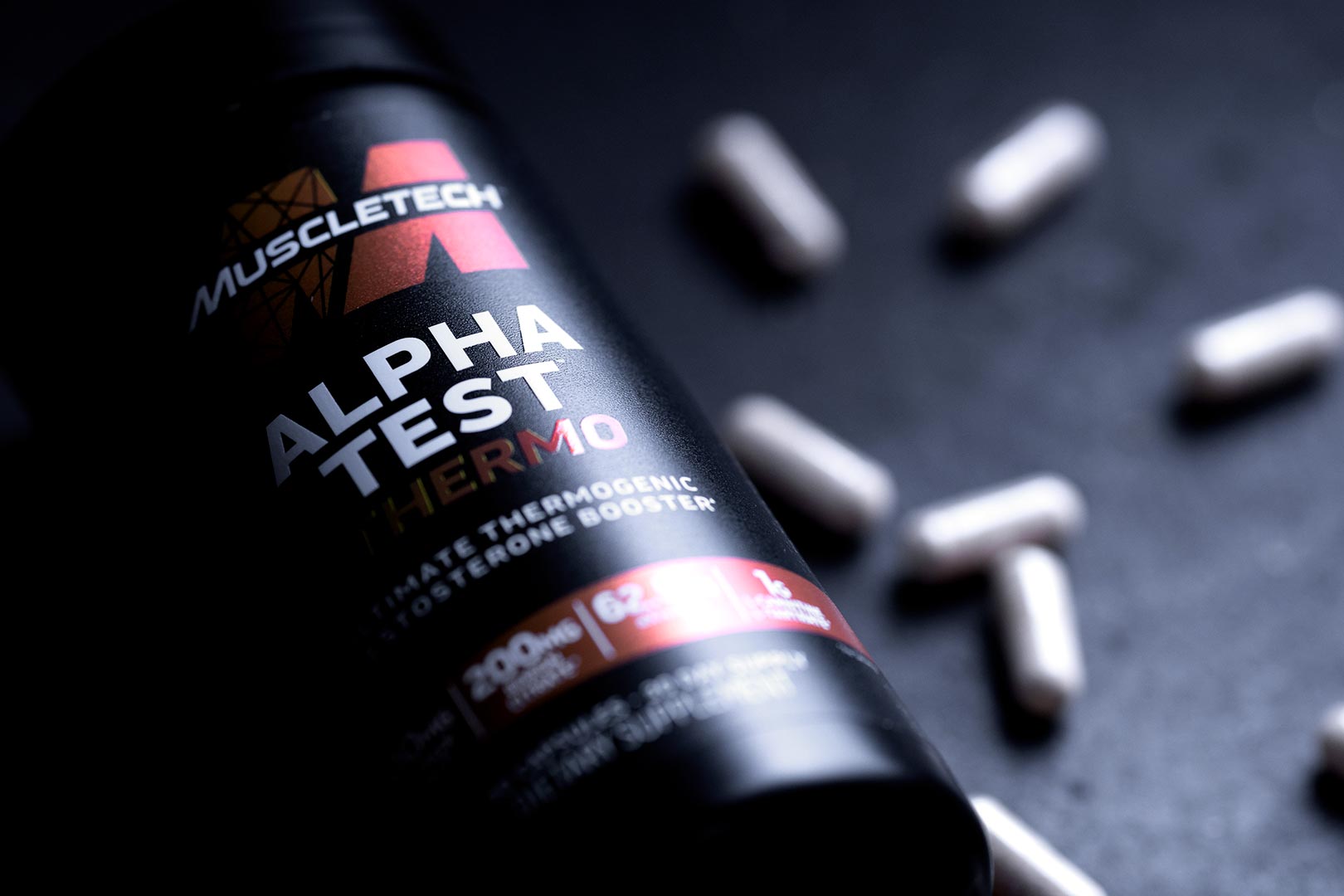 MuscleTech has created a unique two-part supplement that was originally unveiled at this year's Stack3d Supplement Expo in AlphaTest Thermo. It is an extension of the legacy sports nutrition brand's testosterone booster AlphaTest, with the difference coming in the second half of its name. The product is a hybrid fat-burning testosterone booster, combining components to naturally boost testosterone and help you lose weight.
Impressively, MuscleTech has not sprinkled a lone fat-burning ingredient into AlphaTest Thermo to justify it being a hybrid supplement, or vice versa, a single testosterone-boosting ingredient into a weight loss formula. The brand has packed the product with a relatively even amount of premium and reliable components, including 600mg of fenugreek, 50mg of longjack, and 200mg of boron citrate — 10mg boron — to boost testosterone, and in turn, support performance, recovery, and muscle building.
As for the weight loss side of MuscleTech's AlphaTest Thermo, you get 20mg of grains of paradise, a gram of carnitine tartrate, and a strong 225mg of caffeine for energy. There is also the growing premium ingredient aXivite microencapsulated phenylcapsaicin for superior absorption and efficacy; again, making AlphaTest Thermo a well-rounded fat-burning testosterone booster, strongly supporting both benefits.
MuscleTech is one of the biggest sports nutrition companies in the world, and with that comes a powerful distribution network. Right out of the gate, the brand is putting its aXivite-enhanced fat-burning testosterone booster into two of the biggest locations out there in Amazon and Walmart. All places are selling the hybrid supplement at $29.98 for a bottle of 90 capsules, which is the usual 30 servings at three capsules a serving.