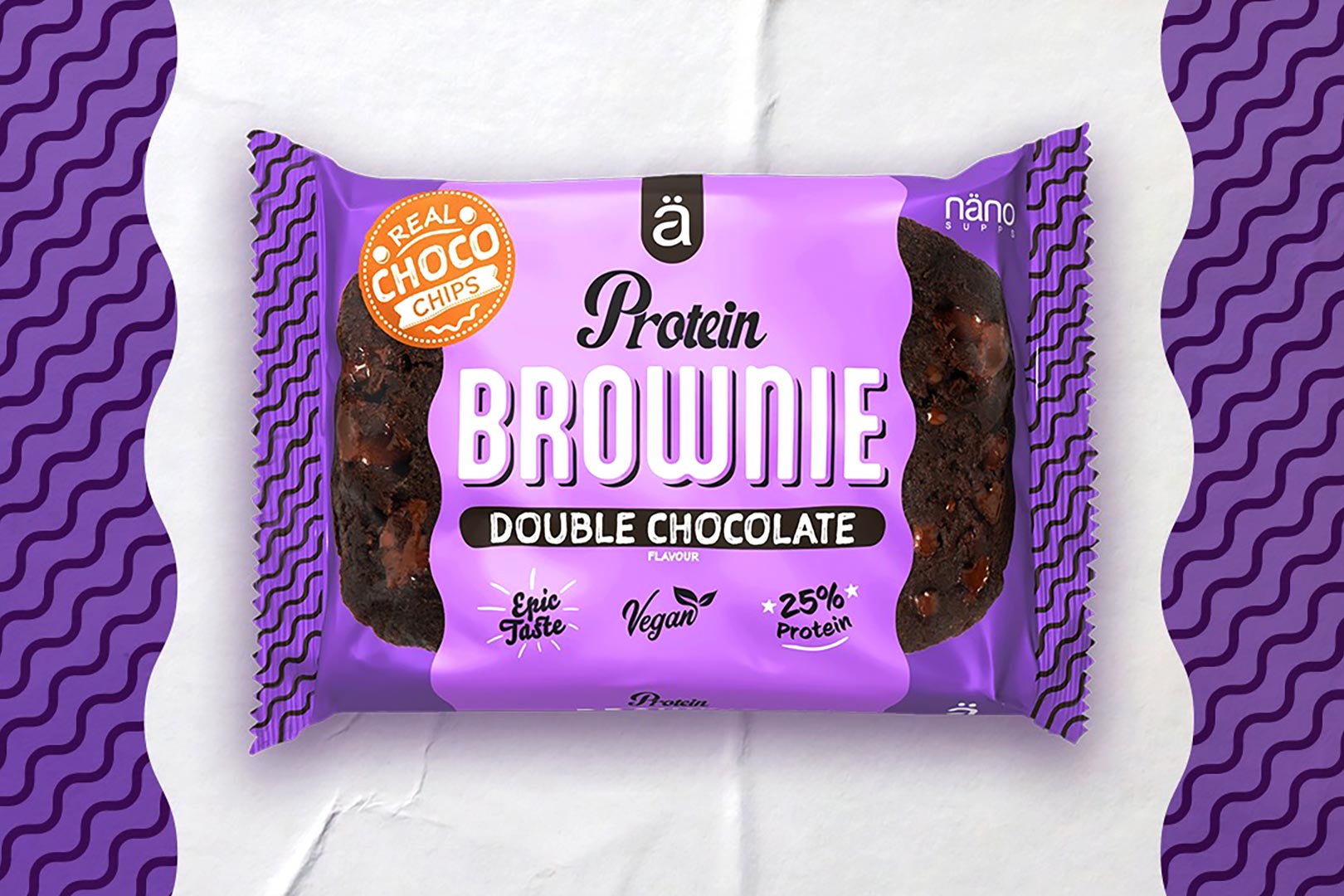 Ever since Nano Supps shifted into functional foods with its sweet gooey-filled Protein Pancake, it has been nothing but creativity out of the company, as it's expanded into several other shapes and sizes of high-protein, better-for-you snacks. The brand's lineup currently includes a unqiuely textured protein bar, protein breadsticks and dip, a premade waffle with 11g of protein, and just confirmed this week, the Nano Supps Protein Brownie.
The newly released Nano Supps Protein Brownie is true to its name, and comes with a respectable amount of protein for the mouthwatering snack with a percentage of 25%, so in a sizeable 60g brownie, you'll get 15g of protein. That leaves plenty of room for other macros, but they are reasonable with 7.4g of fat, 25g of carbohydrates, 11g of that sugar, for a calorie count of 232, and knowing the brand, this won't disappoint on taste.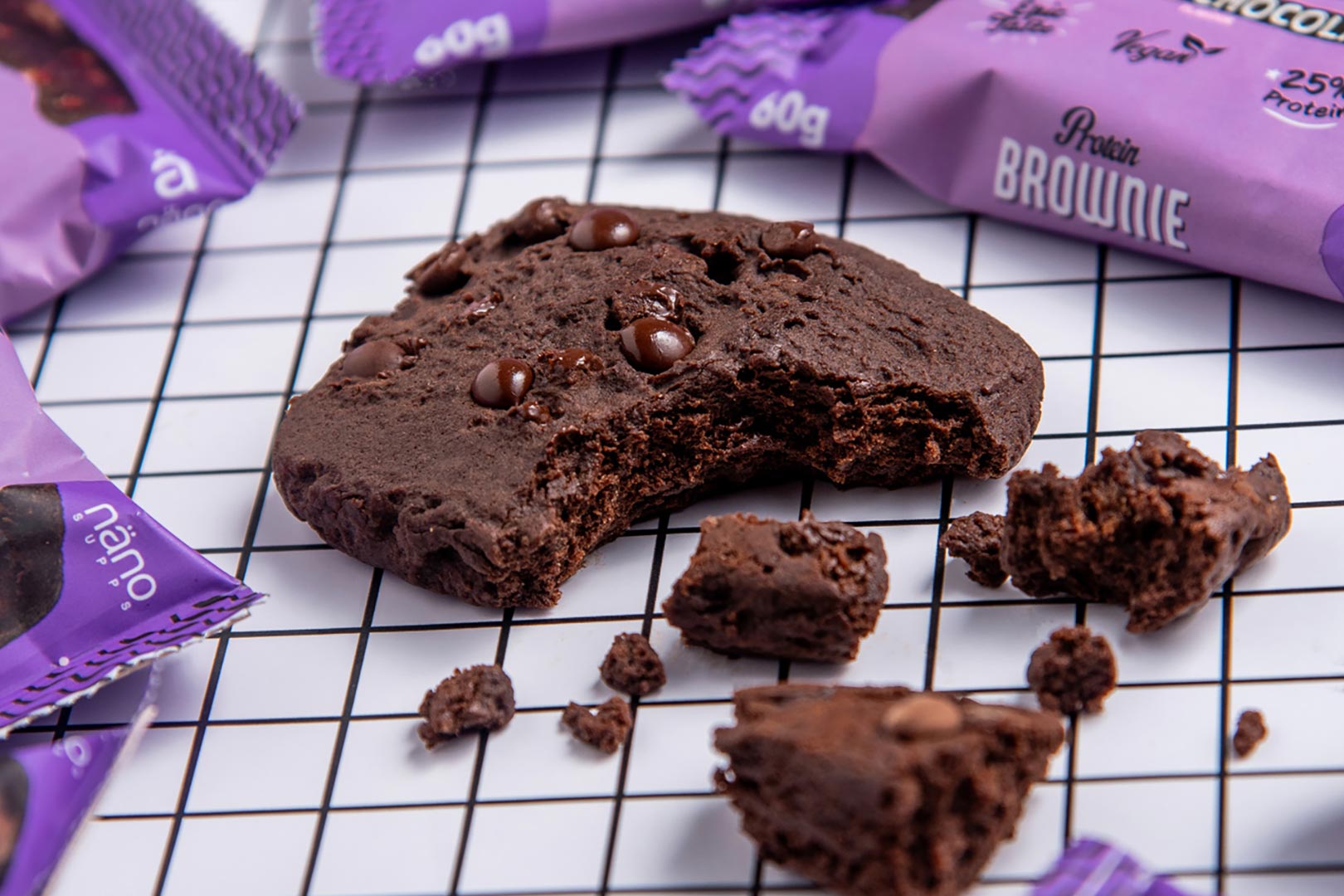 Nano Supps Protein Brownie has a thick and crumbly, brownie-like main body, as you'd expect with the name that it has, and sprinkled throughout the snack is real decadent chocolate chips, ensuring it delivers on its debut flavor, Double Chocolate. The brand is already rolling out its latest functional innovation to its many different stores across Europe and likely the rest of the world, as Nano Supps has a strong international presence.