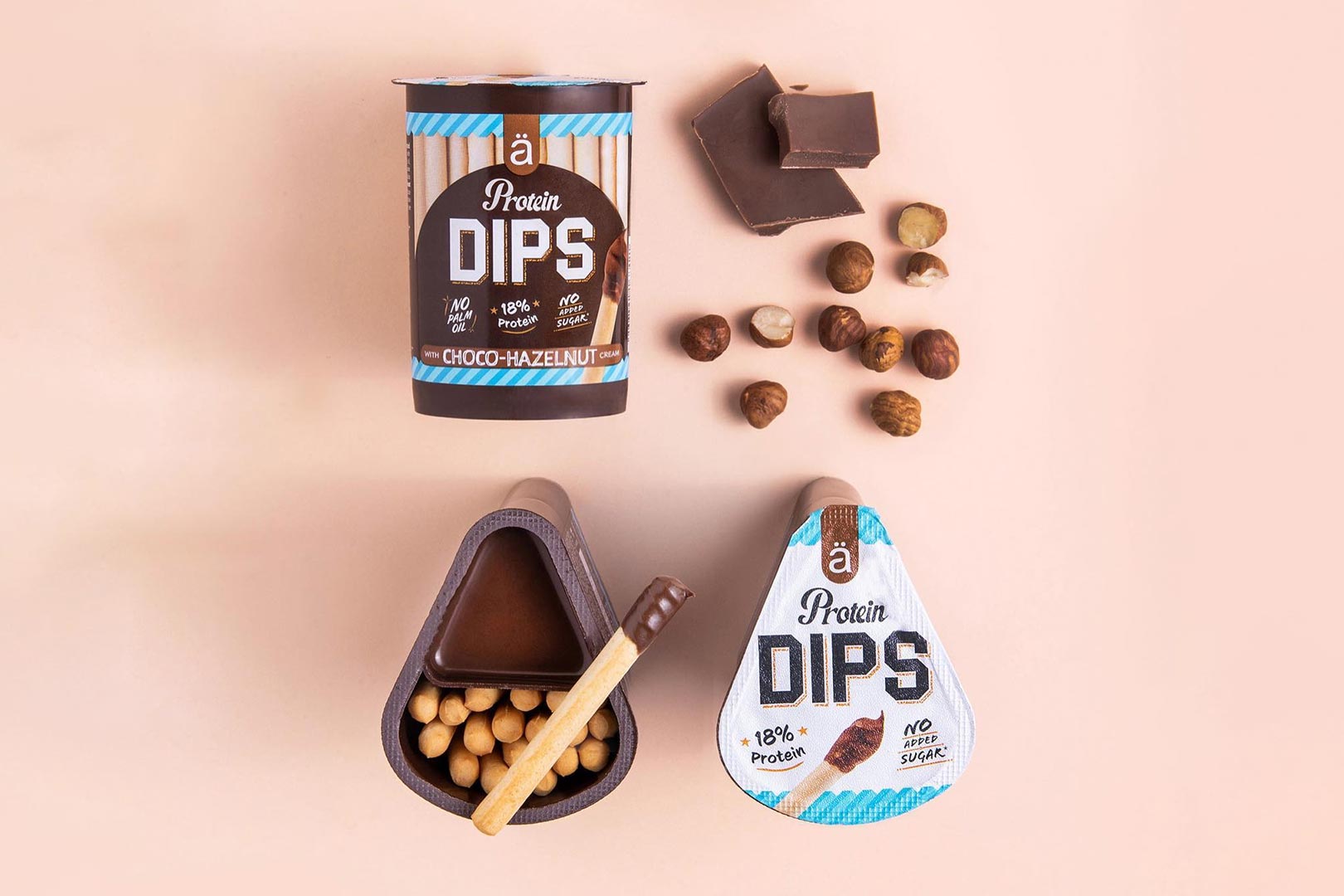 Functional innovator Nano Supps has been non-stop here in the first half of 2023, rolling out more new products than ever before, and they've been anything but traditional foods and formats. The crispy, crunchy, and smooth peanut butter snack Peanut Twist was a standout, and don't forget the mouthwatering, chocolate-covered Cookies, but this week, we've got the spotlight on yet another innovation from the busy brand.
Nano Supps, originally known in the functional space for its unique protein pancake, has now introduced Protein Dips. The build of this product is definitely a nostalgic one, with a pot of miniature breadsticks and a chocolate cream that you then dip the sticks into for a sweet, crunchy treat. Coming from the brand it does, Protein Dips is not a sugar-loaded snack, providing a good amount of protein, and it has no added sugar.
The nutrition profile on Nano Supps' Protein Dips starts with just under 10g of protein in a pot at 9.6g, then 22.1g of carbohydrates, although only 3.2g of that is sugar, a sizeable 15.6g of fat, and 255 calories. The product isn't a protein-packed snack, more of a guilt-free or better-for-you treat, which has become an area the brand specializes in. You'll be able to get your hands on Nano's latest creation shortly, with stores across Europe already showing up with Protein Dips in its one Chocolate Hazelnut flavor.