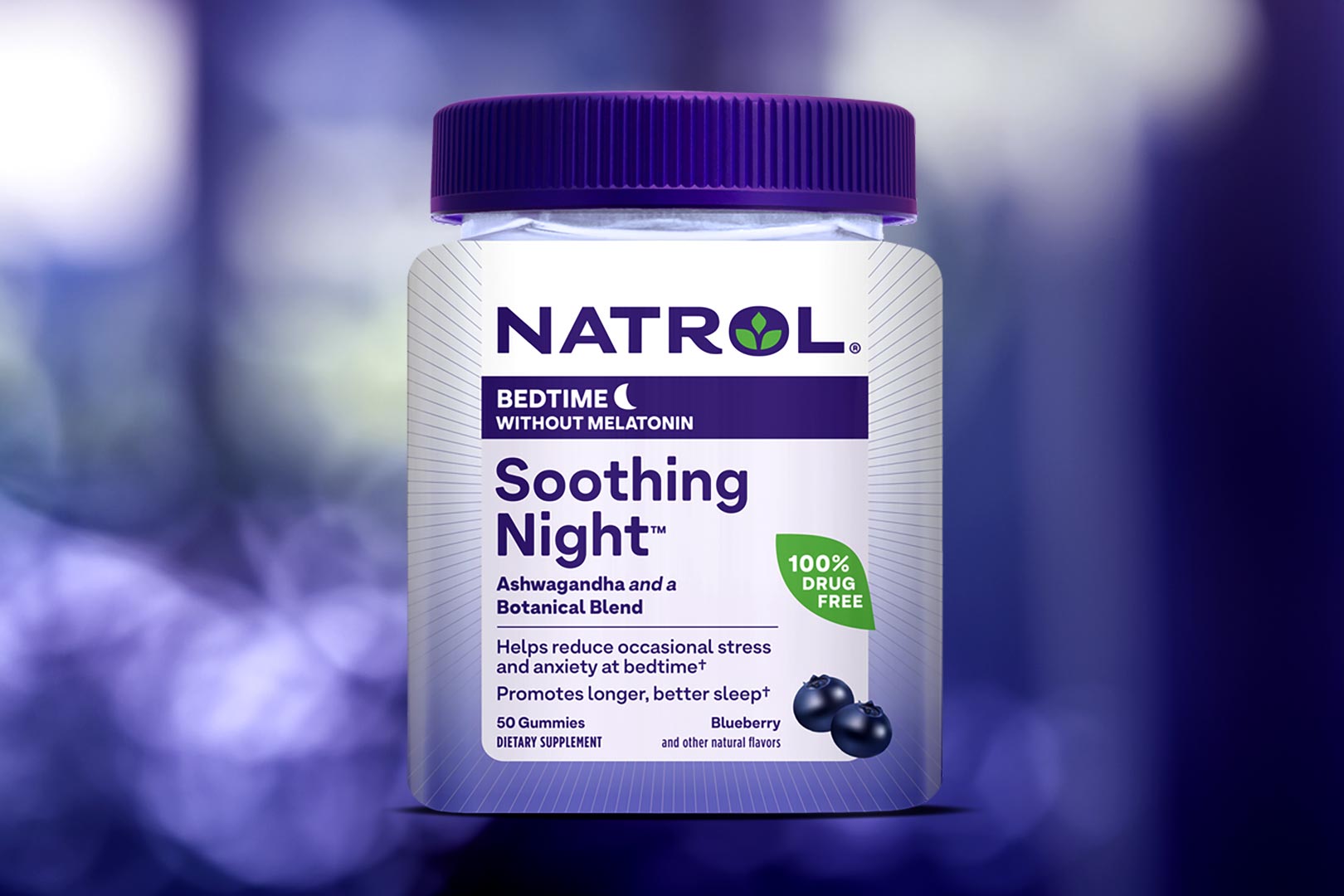 Mainstream supplement company Natrol is mostly known for its nighttime, sleep-supporting products, primarily centered around powerful and reliable melatonin. The brand has the ingredient in all sorts of shapes and formats and in various dosages, including the late 2022-released MelatoninMax, where you get a sizeable 10mg of the sleep-improving melatonin in a single blueberry-flavored gummy with 50 a bottle.
Natrol has introduced a fresh new sleep supplement this month, and the key difference this time around is that it doesn't involve melatonin, which in turn gives it the potential to be used alongside its variety of melatonin-powered products. The supplement is named Soothing Night, available in capsules and delicious gummies. While both of those options carry the same name, they don't have the same ingredients and dosages.
The capsule version of Natrol Soothing Night has a 25mg blend of chamomile, lavender, and lemon balm, 50mg of relaxing theanine, and 150mg of premium Lactium casein hydrolysate to reduce stress and improve quality of sleep. As for Natrol's Soothing Night gummies, you get that same blend of botanical ingredients at a combined 25mg, and 300mg of KSM-66's heavily researched and hugely popular ashwagandha for its ability to optimize hormone health and support rest and recovery.
Both of Natrol's Soothing Night supplements have several servings a bottle, with 30 in the Lactium-backed capsule variant and 25 in the KSM-66-enhanced tasty blueberry-flavored gummies. That is more than enough to get you a good night's sleep every night for an entire month, although for the gummies, since you get 25 servings of Soothing Night, you may need to drop down to a single gummy serving for a few nights.