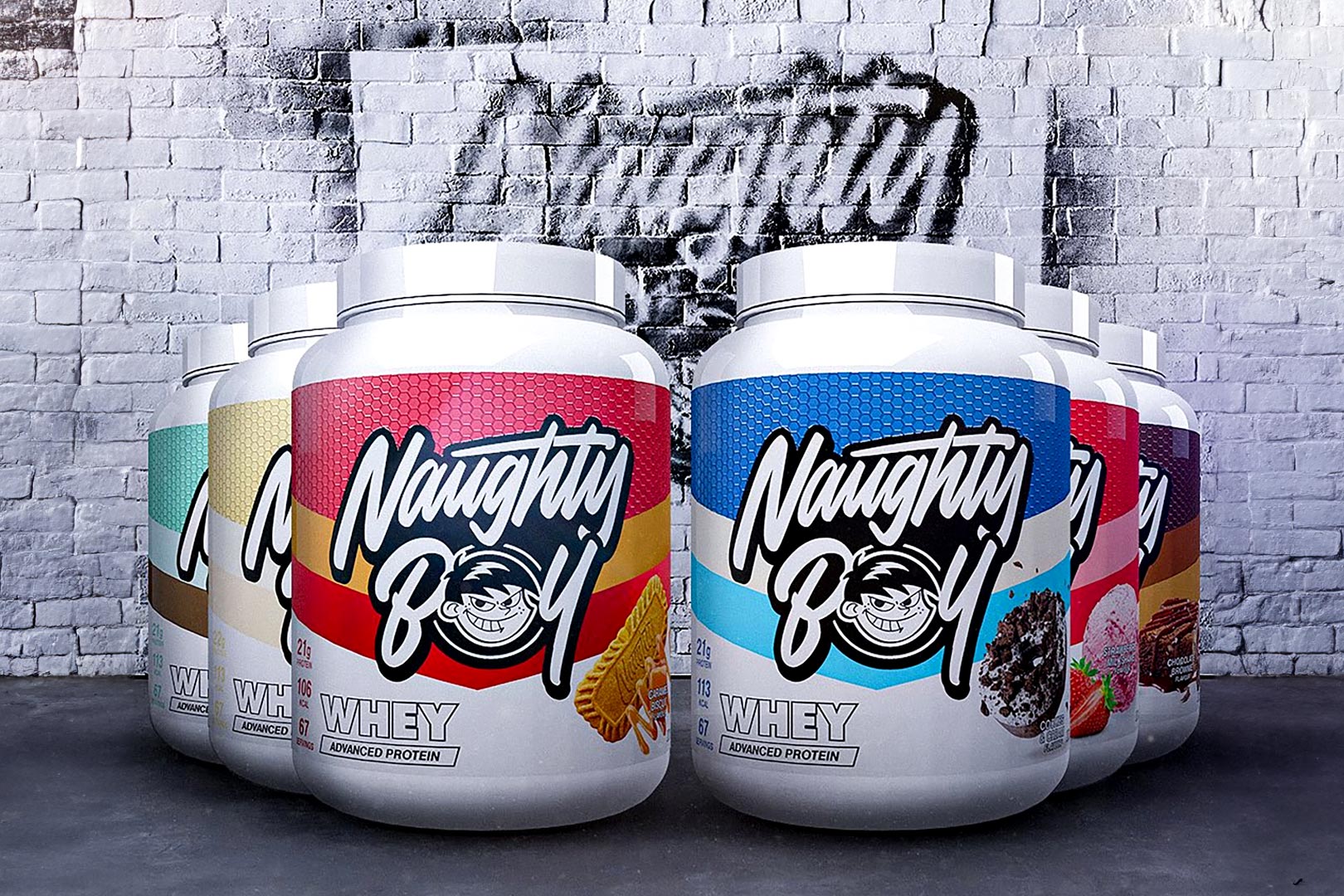 Naughty Boy Whey is a more cost-effective protein powder from the UK-based and International Brand Of The Year winner Naughty Boy, and it is very different from the previously released, mostly whey isolate-powered Whey100. The sports nutrition company has been sharing more information about the product over the last few weeks, all leading up to the imminent launch of Naughty Boy in its home country of the UK.
We can finally confirm Naughty Boy Whey provides 21 to 22g of protein a serving, all from high-quality whey, 3 to 4g of carbohydrates, around 2g of that sugar, under a gram of fat, and 106 to 115 calories. The protein powder is also hitting the market in a strong six different flavors, including classic creations like Cookies & Cream, Vanilla Ice Cream, Chocolate Brownie, and the only fruity option on the menu, Strawberry Milkshake.
The last two tastes Naughty Boy Whey is hitting the market in are Caramel Biscuit, inspired by the delicious Biscoff biscuit, and a minty twist to cookies and cream with Mint Cookies & Cream. Once again, the supplement is making its debut in the UK shortly, and to further lean into its point of offering great value, it is coming in a rather large tub of 67 servings.