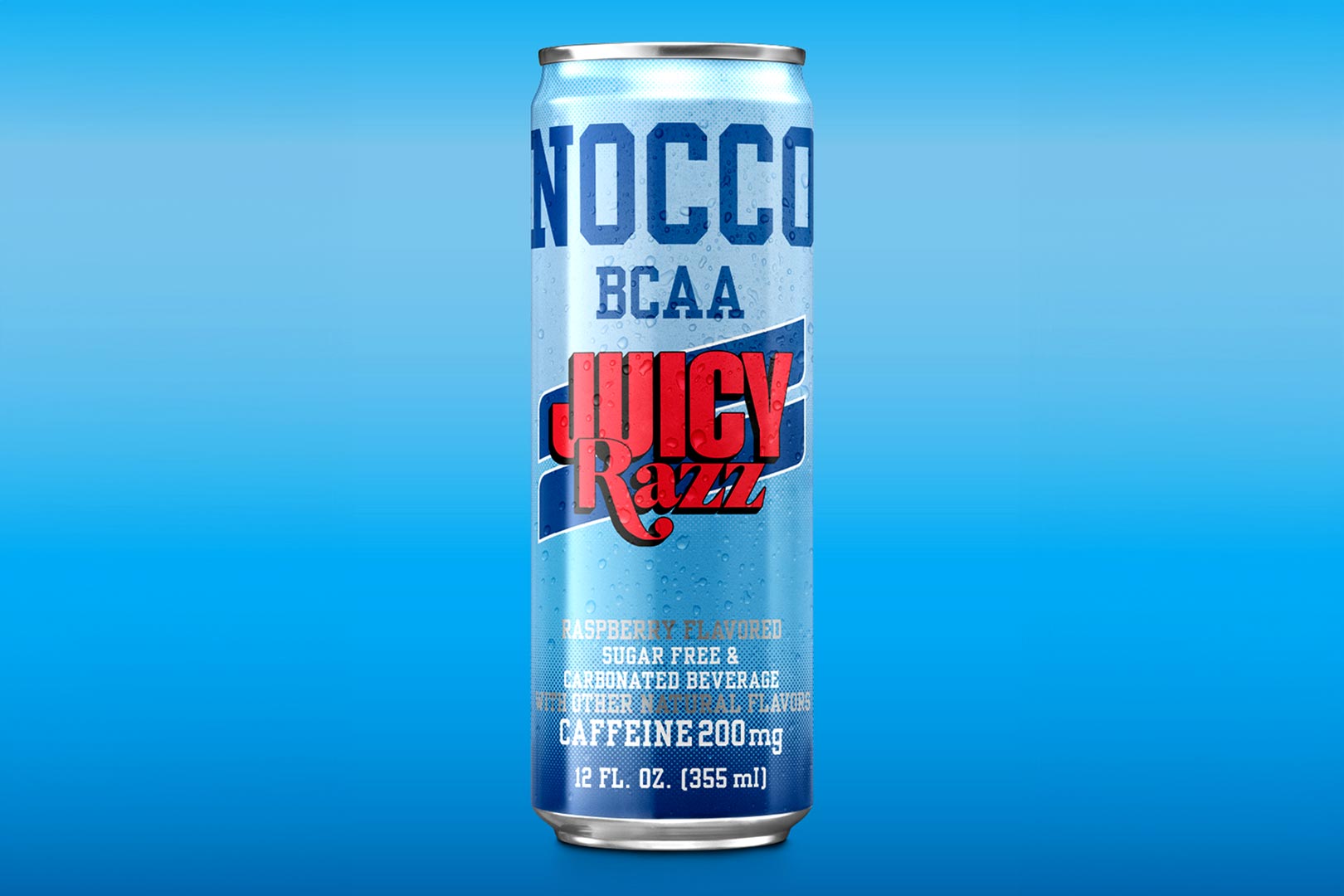 A few months ago, the No Carbs Company, better known as NOCCO, in Sweden, released another Juicy-named, summer-themed flavor following last year's Juicy Breeze and the March-dropped Juicy Melba, which is a sweet peach recipe. The product that fans were treated to was a Juicy Ruby flavor of NOCCO's signature BCAA-infused energy drink, putting the refreshing taste of raspberry into the sugar-free functional beverage.
The selection of energy drinks NOCCO has available in the US is not the same as what the popular brand has on shelves all across its home country, although many of the products do eventually make the trip to the US. That has indeed just happened with the four-month-old Juicy Ruby, or at least what appears to be Juicy Ruby, as NOCCO has launched Juicy Razz here in America, but it features that same raspberry-based taste.
Fans of NOCCO and energy drinks in general, can grab the new Juicy Razz flavor first directly through the brand's online store at shop.nocco.com, where you'll pay $29.99 for a case of 12 slim and sleek 12oz cans. The summery flavor, of course, gets all of the beverage's signature ingredients in 3g of BCAAs, B vitamins, a moderate 200mg of caffeine for energy, with no sugar, just 2g of carbohydrates, and 15 calories.