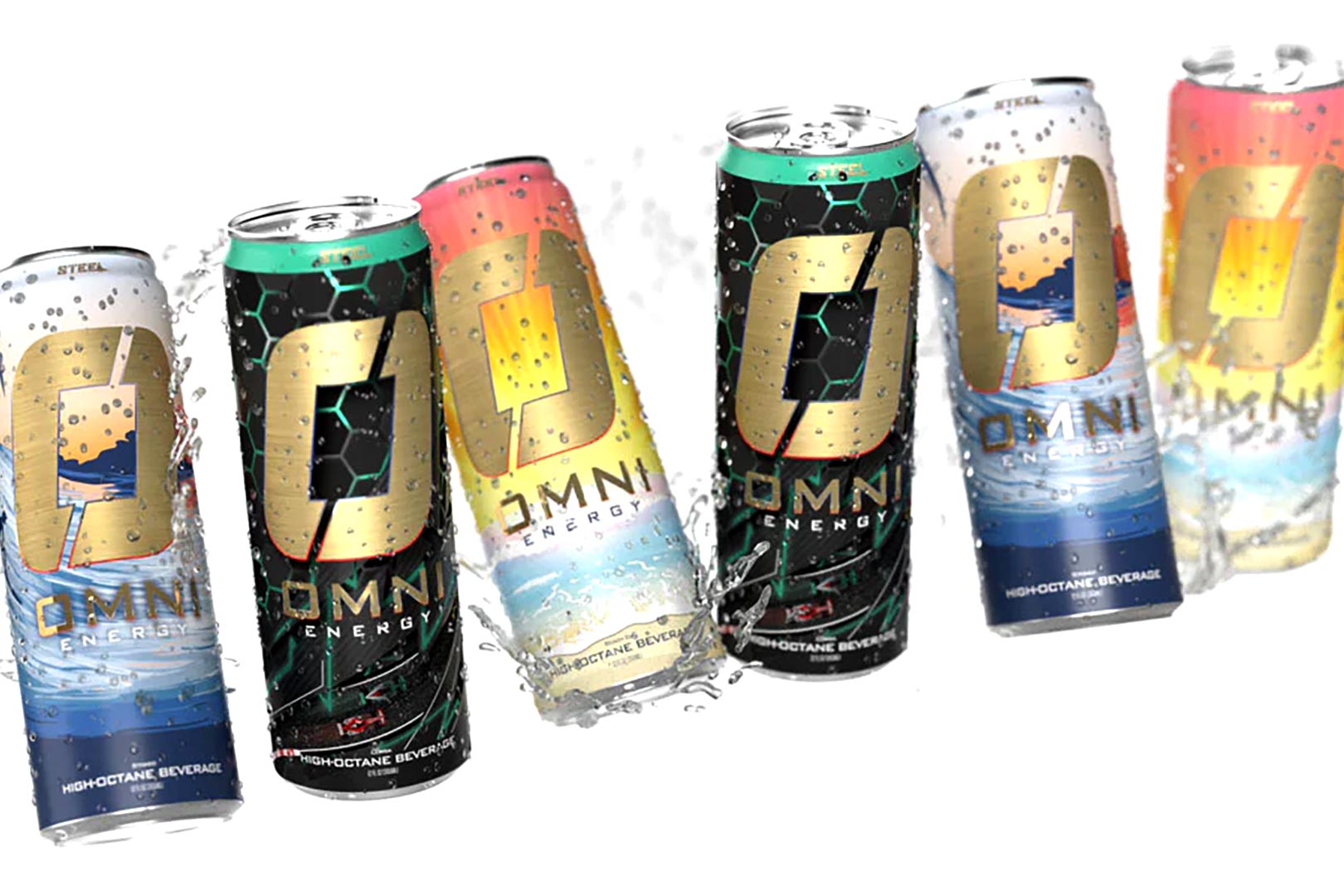 The day has come, and Steel Supplements' long-awaited debut in the energy drink space has been completely revealed and released through its online store, introducing the long-awaited Omni Energy Drink. This is something that's been in the making for more than a year, after first being mentioned in August of last year, and it is designed to offer a bit more than your traditional energizing beverage with a somewhat complex formula.
Steel Supplements' Omni Energy Drink doesn't quite go the distance of the likes of the Gorilla Mind Energy Drink or the nootropic-fueled C4 Ultimate Energy Drink in its formula, but it does offer more than your typical competitor, as promised. On the active ingredient side, you get 50mg of theobromine, 30mg of CoQ10, 25mg of theanine, 5mg of ginger root, and natural caffeine at a reasonable 200mg for a reliable boost in energy.
Steel Supplements has certainly put in enough in the Omni Energy Drink to get a strong and noticeable increase in energy, as you'd expect from this sort of product. There is caffeine for energy, theanine to make it a smooth, energizing experience, theobromine for mood, CoQ10 for ATP production, and ginger root is actually in there to help with any discomfort that comes from the beverage's carbonation to make for a comfortable experience.
The Omni Energy Drink has hit the market in three flavors, all of which have only 3g of carbohydrates, none of that sugar, and ten calories, with Stoked, Corsa, and Beach Day. Steel Supplements does have descriptions for each of those flavors on its website, although none of them offer any sort of indication of what sort of taste they offer. Over at steelsupplements.com, You can grab a case of the beverage at a reasonable $30 for a case of 12, and there is a variety pack with four of each taste at $35.