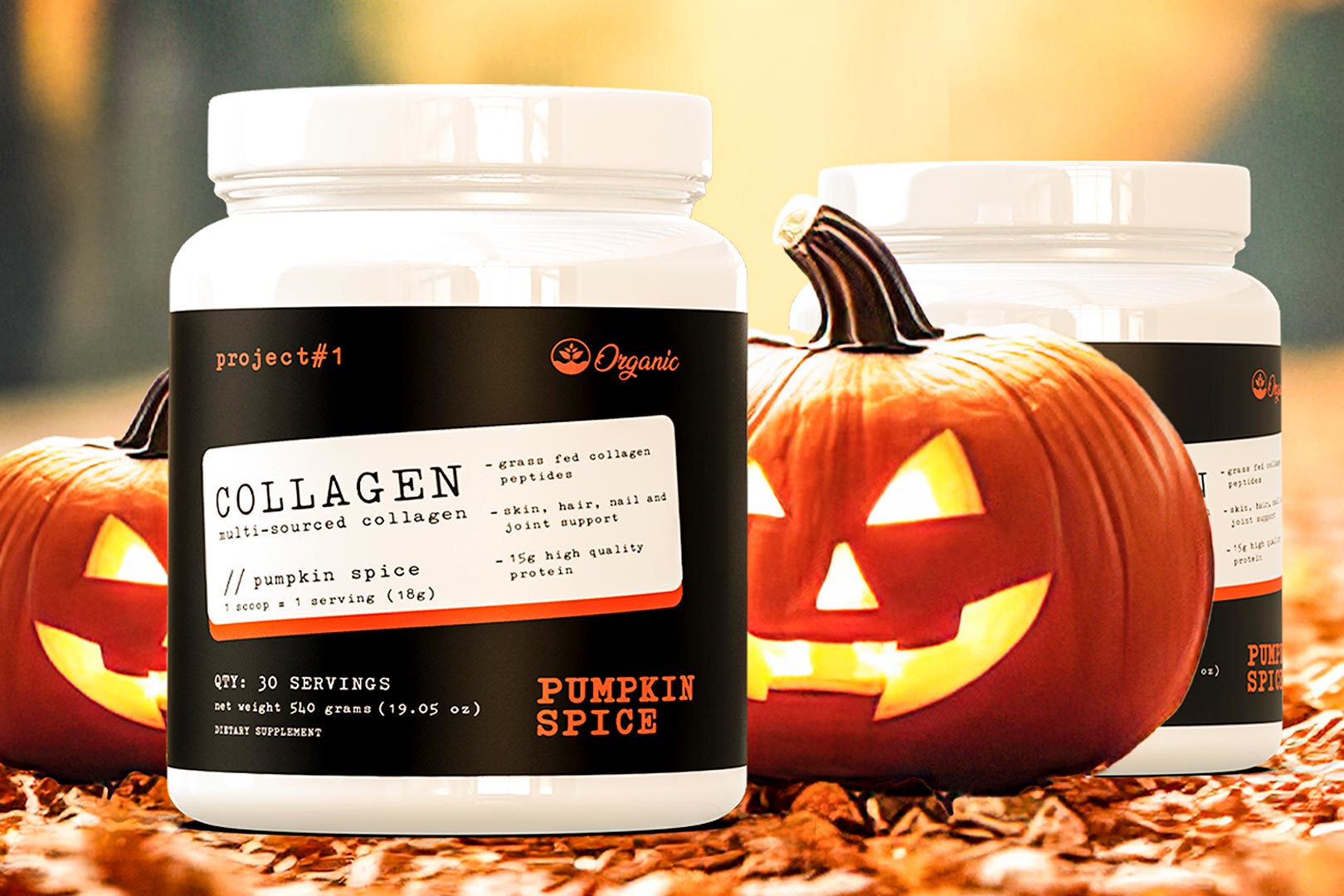 The team at Project #1 Nutrition has been nothing but busy since it hit the market, growing distribution, expanding its selection of supplements, and filling out the menus of some of the items it initially brought to market. Most recently, the sports nutrition competitor dropped its first-ever collaboration with none other than the legendary wrestler Kurt Angle for a Cookies and Cream Whey Protein, and earlier this month, we got the Sour Apple Series involving four separate supplements.
Tomorrow, right on the first day of October, Project #1 Nutrition is getting back into the swing of flavor extensions, and you could probably guess what it's cooked up. The latest taste creation from the still young and growing company is a fall-themed Pumpkin Spice, although not for the supplement you might think. Project #1 has crafted the classic seasonal taste specifically for its straightforward Collagen, which previously only came in a neutral and stackable Unflavored and Irish Cream.
Again, Project #1 Nutrition is officially launching its Pumpkin Spice Collagen this coming Monday, and like the season that inspired it, the product is only going to be around for a limited time, at $46.95 for a tub of 30 servings over at project1nutrition.com.